Seeing Through Pricing Transparency
Presented on: Thursday, November 21, 2019 | 1:00–2:30 p.m. Eastern
Presented by: Caroline Rader Znaniec, MBA, MS-HCA
With increased public and regulatory scrutiny and challenging new Medicare requirements, pricing transparency is one of the biggest and most complex challenges facing healthcare organizations. But although the stakes are high, most organizations find prices to be more opaque than transparent. Understanding Medicare's requirements is only the tip of the iceberg. Organizations must fully understand how Medicare defines hospital charges; they must also understand how their own pricing strategies compare to other facilities.
In addition, organizations need to consider the broader implications of pricing transparency and make informed, strategic decisions to adapt to evolving regulations and marketplace pressures. Gaps in compliance or failure to adapt pricing strategies will undermine revenue, but developing policies and processes can drain a facility's already-limited resources.
In this 90-minute webinar with live Q&A, expert speaker Caroline Rader Znaniec, MBA, MS-HCA, will clear up the confusion surrounding pricing transparency. Znaniec will walk attendees through current and potential future pricing transparency requirements. She'll explain pricing methodologies and models, how they're affected by pricing transparency, and how organizations can adapt. Attendees will gain a nuanced understanding of how to evaluate pricing models and best practices for maintaining those models.
At the conclusion of this program, participants will be able to:
Explain the regulatory requirements of pricing transparency
Identify pricing strategies utilized nationally
Contrast the pros and cons of various pricing strategies
Construct a pricing methodology that best fits the needs of their organization
Recognize strategies for maintaining pricing transparency
Agenda
Introduction to pricing transparency

History of healthcare pricing
Current regulatory requirements
Future of healthcare pricing

Pricing methodologies in a transparent world

Setting prices

Sources

National fee schedules
Payer contracts
Costs

Markup strategies

Percentage over source
Tiered
Frequency

Frequency of change and review

Strategies and considerations in developing a pricing model

Like and similar services
Same service/varied areas
Time-based services vs. flat fee
Intensity of services
Sensitivity and transparency

Maintaining your pricing model

Frequency of change and review
Resources
Related stakeholders 
Who Should Listen?
Revenue integrity directors/managers
Revenue integrity analysts
Revenue integrity staff
Revenue cycle directors/managers
Revenue cycle staff
Chargemaster directors/managers
Chargemaster analysts/coordinators
Chargemaster staff
HIM directors/managers
Patient financial services directors/managers
Managed care directors
Payer contracting staff
Compliance officers
Billing staff
Meet the Speaker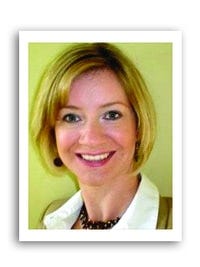 Caroline Rader Znaniec, MBA, MS-HCA, is the owner and consulting lead of Luna Healthcare Advisors LLC in Denton, Maryland. She has held various positions within both consulting and the industry. Znaniec was the national revenue integrity lead for Grant Thornton LLP (Baltimore), associate director of charge integrity at Navigant Consulting (Baltimore), corporate compliance officer at Anne Arundel Health System (Annapolis, Maryland), senior consultant of the national CDM practice of KPMG LLP (Baltimore), clinical operations manager at Children's National Medical Center (Washington, D.C.), business operations manager of Halpern Eye Care (Dover, Delaware), and physician billing representative at Peninsula Regional Medical Center (Salisbury, Maryland). She holds a Bachelor of Science in corporate health as well as a master's in business administration and a Master of Science in Management in healthcare administration.
Continuing Education
National Association of Healthcare Revenue Integrity (NAHRI)
This program has been approved for 1.5 continuing education units towards fulfilling the requirements of the Certification in Healthcare Revenue Integrity (CHRI), offered as a service of the National Association of Healthcare Revenue Integrity (NAHRI).
Instructions
Webinar system requirements and program materials: 
To fully benefit from the webinar experience, please note you will need a computer equipped with the following:
Browser: Microsoft Internet Explorer 6 or later, Firefox, Chrome, or Safari, with JavaScript enabled 
Internet: 56K or faster Internet connection (high-speed connection recommended) 
Streaming: for audio/video streaming, Adobe Flash plug-in or Safari browser on iOS devices 
Prior to the webinar, you will receive an email with detailed system requirements, your login information, presentation slides, and other materials that you can print and distribute to all attendees at your location. 
CAN'T LISTEN LIVE? 
No problem. The On-Demand version will be available. Use it as a training tool at your convenience—whenever your new or existing staff need a refresher or need to understand a new concept. Play it once or dozens of times. A $259 value! 
PLEASE NOTE 
Participation in the webinar is just $259 per site. All materials must be retrieved from the Internet. 
Call your customer service representative toll-free 800-650-6787 or email customerservice@hcpro.com
 if you have questions.