JustCoding PRO
Trusted clinical insight & coding guidance in one easy location.
Easily access all the query, coding and documentation resources you love and need every day – anywhere, any time!
This new, fully customizable, easy to navigate online portal can be accessed on any device – pull it up on your phone in a meeting to make sure you have the right code, access it on the go while talking to a physician, or from your office! With the ability to add your own personal notes directly into conditions for easy reference – this all-encompassing online tool will become your favorite reference.
With JustCoding PRO you can:
Find it faster! Search by clinical condition or ICD-10 code to locate the guidance you need in seconds.
Ensure accuracy! JustCoding PRO is updated in real-time. Get the latest expert and official guidance you need to ensure accuracy and compliance. Once you look up your clinical condition, you'll receive all the guidance related to the condition – including a detailed clinical definition, diagnostic criteria and treatment protocols, ICD-10-CM chapter-specific documentation requirements, coder critical thinking tips and more – all on one scrollable page so you can quickly jump to the section you need!
Make it your own! Customize the application to your specific needs with personalized notes and bookmarks that ensure consistency and maximize efficiency.
Use it on any device! Our web-responsive design allows the tool to be used on your phone, tablet, PC or laptop.
Want to know more?
View a brief demo of JustCoding PRO now!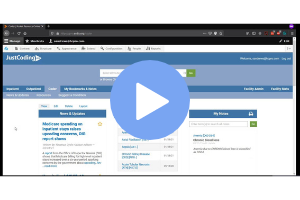 IMPORTANT: On checkout, you will be required to register with your information in order to receive log-in information to JustCoding PRO.
NOTE: If you're interested in purchasing the online version for multiple users within your organization and/or would like to see a demo of the product, please contact Sales at 615-724-7200 or email sales@hcpro.com.