2021 Association of Clinical Documentation Improvement Specialists (ACDIS) Conference
Monday, October 25 – Thursday, October 28, 2021 | Dallas, TX
"One day at a time, one step at a time."
Around the globe that's been the universal mantra as the world endured COVID-19, the planet's first pandemic in more than 100 years.
After a year in which we had to cancel our 2020 event, ACDIS is stepping forward, leaning in, gathering the lessons learned, and putting those pearls in place to make ourselves and the CDI profession stronger than ever.
The Association of Clinical Documentation Integrity Specialists (ACDIS) is proud to be stepping forward with you, offering cutting-edge education across more than 60 CDI-focused presentations in our first-ever hybrid event. Our in-person event at the Sheraton Dallas Hotel features four concurrent tracks focused on coding and clinical concerns, management and professional development, regulatory changes and challenges, outpatient CDI, and much more. In a new value-added supplement this year, we're offering online-only bonus presentations that participants can enjoy when they return home.
It's been said that the ACDIS annual conference feels like a family reunion. We're ready to come together with you, learn with and from you, and take the next great step forward in advancing the CDI profession.
As always, ACDIS provides breakfast, lunch, food and beverages at the breaks, and an opening night cocktail reception, all included with registration. Attendees will also have access to an app that includes access to all session materials, a session planner, and unparalleled networking with your peers.
We hope to see you face-to-face once again in Dallas!
Learning Objectives:
Understand how to leverage data to improve the physician/CDI relationship
Improve the quality, accuracy, and depth of CDI chart reviews
Incorporate quality, case management, utilization review, and revenue cycle integrity staff to enhance global outcomes
Develop tools for managing clinical validation reviews
Establish effective policies and practices related to remote/off-site CDI record reviews
Review bedrock rules governing code assignment and documentation integrity ethical best practices

Who Should Attend?
Clinical documentation integrity specialists, CDI staff, inpatient coders, CDI mangers/directors, HIM managers/directors, case managers, revenue integrity specialists, chief financial officers, chief medical officers, physician advisors, and more.
Agenda
*Full event agenda coming soon!
Speakers
*Details Coming Soon! 
Pricing
Main Conference: Monday, October 25 – Thursday, October 28, 2021
Retail price: $1,050.00
Early Bird price: $950.00 EB deadline – August 23, 2021
Membership price: $950.00
Membership Early bird: $850.00 EB deadline – August 23, 2021
Pre-Conferences: Sunday, October 24 – Monday, October 25, 2021

The Physician Advisor's Role in CDI: $1,349
CDI Management Essentials: $1,149
Clinical Validation in the CDI Chart Review: $1,149
Post Conferene Pre-recorded Tracks: 

Retail Price: $399
Membership Price: $379
Conference Center and Hotel Info
ACDIS Conference will be held October 26 – 28, 2021 
Sheraton Dallas Hotel
400 North Olive Street
Dallas, TX 75201
Room rate: $219/night
Hotel cut-off date: Friday, October 1, 2021
Toll-Free Reservation Center: 1 888-627-8191 attendees

must reference

ACDIS Conference
Reservations URL coming soon
Hotel rooms may sell out earlier than the cut-off date, so book early!
Simplify Compliance/HCPro has no affiliation with any third-party companies or travel assistance providers. Rooms should be booked directly with the event hotel using the official information provided on the website and in the brochure.
2021 ACDIS Pocket Guide: The essential CDI resource
The 2021 ACDIS Pocket Guide is your essential CDI resource. It includes updates to clinical diagnostic standards, the Official Coding Guidelines, ICD-10-CM codes, CMS-HCCs and CDI critical thinking tips! The 2021 ACDIS Pocket Guide is co-written by ACDIS' CDI Education Director Laurie Prescott, RN, MSN, CCDS, CDIP, CRC, CCDS-O, and a practicing physician steeped in the latest physician documentation terminology, James Manz, MD, CCDS-O.
Be sure to include the #1 CDI resource in your library today!
Bonus: With every purchase of the 2021 ACDIS Pocket Guide, you'll also have access to the content in ACDIS PRO, our interactive, customizable online tool, which will allow you to easily access your favorite CDI information anywhere, any time!
Want to know more? View a brief 4 minute demo now!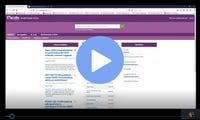 COVID Safety
In order to keep all of our attendees and instructors safe, we are taking serious precautions to prevent the spread of COVID-19. We will be following all state and federal safety regulations. In addition all of the following protocols will be in place for every class:
Meeting rooms will be setup to follow 6ft social distancing guidelines.
Pre-packaged food options will be made available while onsite.
Attendees will be required to wear masks throughout the duration of the event.
We will continue to monitor the COVID-19 environment and communicate any adjustments to the onsite policies and procedures as we approach the live event date.