Identifying and Preventing UTIs in Long-Term Care - On-Demand

Available ON-DEMAND

Preseted on: Wednesday, January 23, 2019 
Presented by: Jennifer Maina, BSN, RN, DON
Urinary tract infections (UTI) are one of long-term care's most difficult and controversial diagnoses. Identifying a UTI can be especially challenging in the elderly because UTI symptoms, such as incontinence, urgency, burning during urination, and pelvic pain, are also common symptoms of aging. Symptoms also look different in older adults, requiring staff to use critical thinking and evidence-based practices to correctly diagnose an infection and avoid premature antibiotic prescriptions.
Failure to prevent UTIs impacts quality care, quality measures related to the SNF Value-Based Purchasing Program, and referrals made by Medicare Advantage plans. What's more, under the current payment system and the upcoming PDPM, expensive UTI treatments such as antibiotics or IV therapy will not be separately reimbursable. Identification and prevention of UTIs is therefore more important than ever.

Join expert speaker Jennifer Maina, BSN, RN, DON, as she uses evidence-based practices and years of field experience to guide participants through identifying a true UTI and employing prevention methods.
At the conclusion of this program, participants will be able to:

Understand the benefits of implementing an effective UTI prevention program
Define the proper elements of a true UTI
Understand the concept of surveillance and identify different evidence-based methods
Recognize different risk factors and the need for proper assessment
 
Agenda

Why implement an effective UTI prevention program?

Adverse effects of UTIs: Yeast, Clostridium difficile, and antibiotic overuse
Quality and revenue benefits of UTI prevention: PDPM
Root causes of UTIs (Hint: It's not catheter-associated)

Defining a true UTI

Critical thinking: Considering all clinical signs, symptoms, and lab criteria to make informed decisions
Treating the resident, not the lab: When it's appropriate to order a urinalysis
Documentation: October 2018 changes to UTI MDS coding

Assessment and risk factors

Define: What is surveillance?
Method: McGreer's criteria
Method: Loeb criteria
Method: NHSN criteria

Evidence-based practices to reduce UTIs and CAUTIs

The basics for UTI prevention: Hydration, perineal hygiene, and bag maintenance
The basics for CAUTI prevention: Standard precautions and maintaining a closed drainage system

Live Q&A
Tools
Urine Testing Algorithm
Comprehensive Urinary System Assessment
Who Should Listen?
DON
ADON
MDS
Unit coordinators
Therapists
Meet the Speaker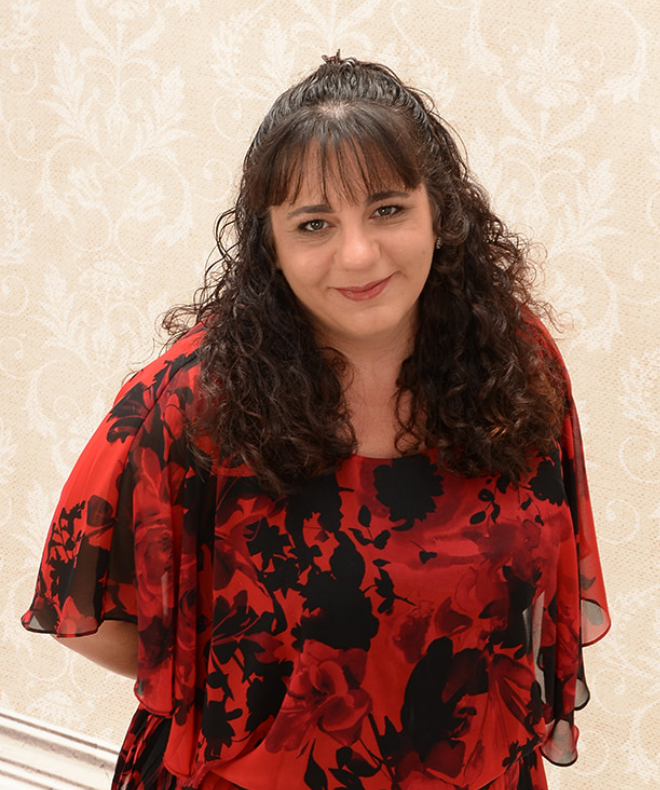 Jennifer Maina, BSN, RN, DON, is the director of nursing for Larksfield Place Health Care Center, a five-star (all categories) CCRC located in Wichita, Kansas. Maina previously served as MDS coordinator and ADON/infection control officer and has more than 20 years of nursing and clinical leadership experience, all in long-term care.
Instructions
Webinar system requirements and program materials: 
To fully benefit from the webinar experience, please note you will need a computer equipped with the following:
Browser: Microsoft Internet Explorer 6 or later, Firefox, Chrome, or Safari, with JavaScript enabled 
Internet: 56K or faster Internet connection (high-speed connection recommended) 
Streaming: for audio/video streaming, Adobe Flash plug-in or Safari browser on iOS devices 
Prior to the webinar, you will receive an email with detailed system requirements, your login information, presentation slides, and other materials that you can print and distribute to all attendees at your location. 
CAN'T LISTEN LIVE? 
No problem. The On-Demand version will be available. Use it as a training tool at your convenience—whenever your new or existing staff need a refresher or need to understand a new concept. Play it once or dozens of times. A $149 value! 
PLEASE NOTE 
Participation in the webinar is just $149 per site. All materials must be retrieved from the Internet. 
Call your customer service representative toll-free 800-650-6787 or email customerservice@hcpro.com
 if you have questions.