COVID-19 and End-of-Life Care: New Ethical Dilemmas and Challenges - On-Demand
Available ON-DEMAND

Presented on: Tuesday, October 27, 2020 
Presented by: Ellen Fink-Samnick, MSW, ACSW, LCSW, CCM, CRP
Case managing end-of-life care has never been more complex. A patient's quality of life, and the needed attention to pain and suffering, have always been of the highest importance. Events such as the opioid epidemic, the novel coronavirus (COVID-19) pandemic, and persistent health disparities across populations have forced the industry to take a fresh look at how care and treatment at the end of life is considered, assessed, and rendered. Ethical, legal, and financial factors are industry priorities, with case managers juggling these moving parts daily.
During this 90-minute webinar, Ellen Fink-Samnick, MSW, ACSW, LCSW, CCM, CRP, author of the upcoming book End-of-Life Care for Case Management, will provide a detailed look at end-of-life care as it pertains to COVID-19.
At the conclusion of this program, participants will be able to:
Identify how COVID-19 has challenged the case management workforce
Align interprofessional ethical principles with practice
Describe case management strategies to utilize during the COVID-19 pandemic 

Agenda
This program will cover:
Why the pandemic is different
What COVID-19 means for case managers 
Untenable choices and how ethics factor in
Strategies to employ during the pandemic
Wrapup and Q&A
Who Should Listen?
Case managers
Case manager directors/leaders
Social workers
Nurses
Meet the Speakers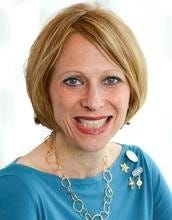 Ellen Fink-Samnick, MSW, ACSW, LCSW, CCM, CRP, empowers healthcare's transdisciplinary workforce through professional speaking, mentoring, and consultation. An award-winning industry thought leader for more than 30 years, she is known and respected as "The Ethical Compass of Professional Case Management." She is a popular presenter with hundreds of offerings to her credit and is the author of well over 100 publications. Her latest books include The Essential Guide to Interprofessional Ethics for Healthcare Case Management and The Social Determinants of Health: Case Management's Next Frontier, both published by HCPro. Her blog, Ellen's Ethical Lens™, has attained global acclaim, along with her work on the dimensions of the social determinants of health, plus workplace bullying and violence. Fink-Samnick is a contributor to ICD10 Monitor and RAC Monitor, plus a panelist for Monitor Mondays and Talk Ten Tuesdays.
Continuing Education
CCMC
This program has been pre-approved by the Commission for Case Manager Certification to provide continuing education credit to CCM board certified case managers. The course is approved for 1.5 CE contact hours.
Ability to claim credits for this webinar expires on: 10/26/2021
Instructions
Webinar system requirements and program materials: 
To fully benefit from the webinar experience, please note you will need a computer equipped with the following:
Browser: Microsoft Internet Explorer 6 or later, Firefox, Chrome, or Safari, with JavaScript enabled 
Internet: 56K or faster Internet connection (high-speed connection recommended) 
Streaming: for audio/video streaming, Adobe Flash plug-in or Safari browser on iOS devices 
Prior to the webinar, you will receive an email with detailed system requirements, your login information, presentation slides, and other materials that you can print and distribute to all attendees at your location. 
CAN'T LISTEN LIVE? 
No problem. The On-Demand version will be available. Use it as a training tool at your convenience—whenever your new or existing staff need a refresher or need to understand a new concept. Play it once or dozens of times. A $259 value! 
PLEASE NOTE 
Participation in the webinar is just $259 per site. All materials must be retrieved from the Internet. 
Call your customer service representative toll-free 800-650-6787 or email customerservice@hcpro.com if you have questions.