Essential In-Services for Long-Term Care: Education for Frontline Staff, 2021 Edition
Complete your staff's in-service requirements in less time.
This new and updated version of Essential In-Services for Long-Term Care: Education for Frontline Staff includes 52 training lessons that help facilities comply with CMS in-service training requirements for certified nursing assistants and other frontline staff.
The material in this book covers the most essential topics in long-term care, including COVID-19, infection control, emergency preparedness, and behavior management,. Its in-services keep learners up to date with new regulations and cover topics such as influenza, safe social media practices, and activities of daily living.
Each in-service outlines exactly how to conduct lessons and provides concrete learning activities, with a post-lesson test to verify staff comprehension. A certificate of completion for each in-service is included to document participant training hours, as is a checklists to help providers conduct audits of learned material.

Published: May 2021
Page count: 716
Dimensions: 8.5" X 11" spiral
ISBN: 978-1-64535-132-0
Table of Contents
Abuse and Neglect: Prevent, Recognize, and Report
Activities of Daily Living
ALS
Alzheimer's Disease
Amputee Care
Arthritis
Assistive Devices 
Behavior Management
Care Planning
Chronic Conditions
Communication
COVID-19
Cultural Diversity
Dementia
Depression and Anxiety
Diabetes
Drug Regimen Review and Medication Reconciliation
Dysphagia
Emergency Preparedness
End-of-Life Care
Ethics
Hand Hygiene
Heart Disease and Health
HIPAA
Incontinence and Constipation
Infection Prevention
Influenza
Kidney Disease
LBGT Residents
Lifting and Transferring
Malnutrition and Dehydration
Mental Illness
Multiple Sclerosis
Nutrition: Guidelines for Balanced Meals and Special Diets
Obesity
Oxygen Therapy
Pain Management
Parkinson's Disease
Personal Care
Professionalism and Accountability
Psychosocial Care
Range of Motion and Positioning
Readmission Prevention to Hospitals
Resident Education
Respiratory Disorders
Skin Care
Social Media and Safe Practices
Strokes and Seizures
Traumatic Brain Injury
Tube Feeding and Oral Care
Urinary Catheter Care
Vital Signs
About the Author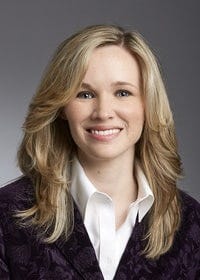 Kelly Smith Papa, MSN, RN, is the corporate director of learning at Masonicare in Connecticut. She is responsible for developing the Masonicare University and creating a culture of continuous learning. Her experiences in the field of aging services include serving as a director of nursing, clinical educator, leadership coach, and dementia care consultant. For over a decade, she has studied the disciplines of a learning organization and how they apply to aging services.
She has researched models of application of these disciplines to create a workforce that is engaged, innovative, and more adaptable to change. Papa has presented at numerous state and national conferences on a variety of topics; including building learning organizations, creativity in staff development, person-centered care, dementia care, leading change, and leadership development. She has written multiple books and articles focused on dementia care, leadership, and staff development. In 2013 she served as chair of the Workforce Development Committee for the State of Connecticut Task Force on Alzheimer's Disease and Dementia. She earned her BSN from Saint Anselm College in New Hampshire and her MSN from the University of Saint Joseph. She was a fellow of the 2007 LeadingAge Leadership Academy and currently serves the academy as a coach. She was a recipient of the Nightingale Award for Excellence in Nursing.