Ultimate Coding & OASIS Training Virtual Series: ICD-10 Advanced Coding
Presented on: On-Demand
Presented by: J'non Griffin, RN, MHA, HCS-D, HCS-C, HCS-H, COS-C, Director of Coding and OASIS at SimiTree
Level: This session is intended for experienced, HCS-D certified coders with 3+ years in home health coding who consider themselves experts in ICD-10 coding.
Understand key code and guideline changes and take your coding to the next level! Get key updates on how PDGM impacts your coding.
Expand your experience and receive continuing education at your expert level. During this advanced code training, you'll work through practice scenarios to learn how to properly sequence a variety of the most challenging home health situations, including those with multiple complications, fractures and varied wound situations, including ostomies and trauma wounds. Also, learn how to handles cases with conflicting documentation.
You'll work through complicated disease scenarios, including those with multiple co-morbidities, and learn how to accurately and efficiently find the focus of care and what other conditions may need to be coded. Expert speaker J'non Griffin includes opportunities to pause the recording to work through scenarios, which she discusses in depth to ensure retention and comprehension.  
Required material: All participants must have a ICD-10-CM coding manual OR the Home Health Coding Center to participate. We recommend DecisionHealth's Complete Home Health ICD-10-CM Diagnosis Coding Manual or DecisionHealth's Home Health Coding Center 
Who Should Listen?
Experienced HCS-D certified coders
Meet the Speaker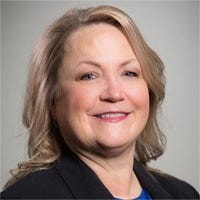 J'non Griffin, RN, MHA, HCS-D, HCS-C, HCS-H, COS-C, Director of Coding and OASIS at SimiTree
Griffin is also president of Home Health Solutions, a Simione Coding Company. She brings more than 34 years of experience as an RN in home healthcare. She has served as a field nurse, director of staff development and appeals, and as an executive with multiple home health and hospice agencies. She has also worked as the regional director of operations and served as the acting compliance officer. Griffin is a seasoned educator, published author, and national speaker. She has been a frequent contributor to industry publications, including DecisionHealth's Diagnosis Coding Pro. She has published several manuals and assisted with the composition of several online modules for coding and OASIS instruction.
Recommended Resources
If you're looking to continue your coding education, we recommend the following resources:
Home Health ICD-10-CM Coding Answers: To learn how to accurately code in ICD-10, you must practice coding. Practice your coding by working through 200 ICD-10 coding scenarios that cover home health's most complicated situations. Learn more here.
Home Health Coding Summit: Receive 30+ hours of advanced code training, including interactive scenario sessions in which you'll work in groups with expert instructors. Delve into the most complicated home health cases and work through actual patient documentation to find the right codes.
Home Health Billing Answers: Walk through every step of the billing process and get crucial tips for avoiding common billing errors. Learn more here
Face To Face Answers: The complete guide to mastering home health and hospice face to face requirements. Learn more here.
Continuing Education
Board of Medical Specialty Coding and Compliance (BMSC)
This program is preapproved by the Board of Medical Specialty Coding & Compliance (BMSC) for 6 HCS-D, 6 HCS-H, 2 HCS-O, 2 HCS-C CEU(s)
Nursing Contact Hours
HCPro is accredited as a provider of continuing nursing education by the American Nurses Credentialing Center's Commission on Accreditation.
This educational activity for 4 nursing contact hours is provided by HCPro. 
How to receive your continuing education certificate
To obtain a continuing education certificate, you must watch the full training and get an 80% on the post-test. Once you pass the test, you'll be provided a link to take an evaluation. Once you complete the evaluation, a certificate will be emailed to you. Please retain the email for future reference. Note: The automated certificates are sometimes mistaken for spam. We suggest you use a personal email address and check your junk mail folder after completing the evaluation.
Customer Service Contact Information
If you have questions regarding this product or activity, please contact customer service department for further assistance:

Disclosure Statement
Please note the planners, presenter(s), and contributors to this activity have disclosed no relevant financial relationships with any commercial companies pertaining to this activity.
Disclosure Statement
Please note the planners, presenter(s), and contributors to this activity have disclosed no relevant financial relationships with any commercial companies pertaining to this activity.
Pricing
Bundle your coding and OASIS learning and save!
OASIS Introduction — $199.00
OASIS Changes — $299.00
ICD-10 Coding Basics — $399.00
ICD-10 Intermediate Coding — $499.00
ICD-10 Advanced Coding — $399.00
OASIS Training — $499.00

Send your team of three or more and save an additional 10%!
Your savings will automatically calculate in your cart when you register.
Prefer to register by phone? Contact John Prentice or Megan Ireland at 1-855-225-5341 x4005 or email us at HCEvents@hcpro.com
Instructions
Webinar system requirements and program materials: 
To fully benefit from the webinar experience, please note you will need a computer equipped with the following:
Browser: Microsoft Internet Explorer, Firefox, Chrome, or Safari, with JavaScript enabled 
Internet: Internet connection (high-speed connection recommended) 
Streaming: for audio/video streaming, use any web browser listed above or Safari browser on iOS devices
Note: Once you have completed checkout you will receive an order confirmation email from Do-Not-Reply-TrainingToday@lmsnotification.com within 1 business day. This email will include your password and login information. Upon logging in you will gain access to all course material. The course material is to be used solely by the purchaser. Any sharing of this documentation is prohibited.
Your Class Sessions and Materials include:
Advanced Coding Sessions (Session totals approx. 6 hours)
Advanced Coding Materials
If you have questions about this virtual class contact us at:
Attendees will have access to this event for 60 days from the time of purchase.