National Provider Enrollment Forum 2019
September 23-25, 2019 | Nashville
Take the frustration out of enrolling and credentialing!
Join top Medicare enrollment experts for four intensive days of hands-on enrollment training that solves real world enrollment problems. Get step-by-step training and answers to your most pressing questions. Whether you work at a physician office, home health agency, hospital, rural health clinic or any other setting, this is the only training event that will help you master the enrollment process and ensure uninterrupted billing!
With four intensive days of hands-on training with our nationally-recognized experts, you'll:
Get the first word on PECOS and NPPES updates and next generation applications that have been implemented due to input from participants at this event
Recognize the warning signs that may cause deactivation, revocation or denial to your organization's enrollment
Get a side-by-side, field-by-field demonstration of how to fill out each 855 paper form and its online PECOS equivalent

PLUS! Attend a preconference day tailored to beginners - get up-to-speed on the basics to prepare for the main conference.
Connect with more healthcare leaders within the industry than ever before. You will have the opportunity to network with peers from other states and provider settings to discover tips and best practice strategies for efficiently managing enrollment and credentialing workloads! We've also expanded the private payer presence and included credentialing information.
Speakers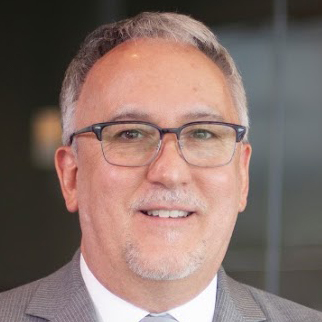 Dennis Grindle, CPA
Health Care Consulting Partner
Dennis K. Grindle, a Partner in Health Care Consulting, has been with the consulting and accounting firm of Seim Johnson, LLP, since 1989 and prior to that time he had two years of tax consulting experience with a national accounting firm and four years of physician reimbursement management experience with a hospital-owned physician management group.
Grindle focuses on the following services: Medicare provider enrollment (Form CMS-855 completion and compliance consulting) issues; Medicare provider-based issues; Medicare reimbursement physician and non-physician practitioner Medicare billing issues, and other such issues.
Grindle has lectured on Medicare provider enrollment (Form CMS-855) issues, Medicare provider-based issues, physician and non-physician practitioner reimbursement matters, corporate compliance plans, physician compensation plans, and other practice management issues at a local, state and national level.
Grindle frequently does presentations on provider enrollment and reimbursement issues with representatives from the CMS Central Office, CMS Regional Offices, Medicare contractors, state agencies, and various other payors. He also serves on the CMS Central Office PECOS focus group and is a member of several professional and healthcare associations.

Gretchin S. Heckenlively, 
CPA, FHFMA
Health Care Consulting Partner
Gretchin Heckenlively is a partner in Health Care Consulting division at Seim Johnson, LLP. She graduated from Doane College in May 1997 with a Bachelor of Science Degree in Accounting and Finance. Heckenlively joined the firm in 1997 in the HealthCare Audit Division providing audit and Medicare/Medicaid cost report services on over 100 engagements. Heckenlively left in 2006 to pursue an opportunity as the Chief Financial Officer of a critical access hospital. There she was able to gain valuable experience in both the financial and clinical arenas of a hospital.
Heckenlively rejoined the firm in 2010 and since that time, she has been able to bring the knowledge and understanding of working in the healthcare environment to the consulting division. Heckenlively's focus since rejoining the firm has been on Medicare and Medicaid provider enrollment, Medicare provider-based issues and reimbursement.
Heckenlively has given many presentations on a wide range of healthcare and not-for-profit related topics at a local, state and national level and is currently serves on the CMS Central Office PECOS focus group. In addition, she is an active member of Healthcare Financial Management Association (HFMA) and is a past President of the Nebraska Chapter. Currently, she is serving as the Treasurer of HFMA Region 8.

David Zetter,
PHR, CHCC, CHCO, CPC, COC, PCS, FCS, CHBC
David Zetter is a consultant with Zetter Health Care Management Consultants. He has provided practice management, coding and compliance training to medical organizations for more than 25 years. Zetter is also a nationally recognized enrollment expert and CMS regularly solicits his feedback in their PECOS user focus groups. Zetter is a member of the Board of Directors for the National Society of Certified Health care Business Consultants and is a certified health care business consultant (CHBC). He is also a certified professional coder (CPC) for physician practices, hospitals and facilities, and a certified health care compliance consultant (CHCC).  Zetter is also a member of the American Health Lawyers Association, the Medical Group Management Association and the Health care Financial Management Association.

**Agenda and Speakers Subject to Change**
Full Agenda
Preconference — Sunday, September 22, 2019
Main Conference Day 1 — Monday, September 23, 2019
Main Conference Day 2 — Tuesday, September 24, 2019
Main Conference Day 3 — Wednesday, September 25, 2019
Find the Agenda here.
Conference Location
Sheraton Grand Nashville Downtown
Maximize your visit to the Music City at the Sheraton Grand Nashville Downtown. This recently renovated hotel with elegantly redesigned guest rooms offers guests an elevated retreat. Plus, it is located just steps away from the city's Arts District and minutes from Nissan Stadium, Music City Center, the Grand Ole Opry, Broadway Street and other attractions in downtown Nashville.
Sheraton Grand Nashville Downtown
623 Union Street
Nashville, TN 37219
Special Room Rate:
$245 per night through Tuesday, September 3, 2019 5pm CST
Check-In: 3:00 p.m.
Check-Out: 12:00 p.m.
Phone: (800) 447-9825
Reservations:
Reserve your room online or contact the hotel directly at 1-800-447-9825 and reference DecisionHealth National Provider Enrollment to take advantage of discounted rates. To receive the discounted rate, reservations must be made by Tuesday, September 3, 2019. Thereafter, reservations will be taken on a space and availability.
Pricing
Save up to $460 when you register by May 31st, 2019!
Main Conference Only
$1,499
Preconference Only
$495*
All-Access Pass – Best Value! (Preconference + Main Conference)
$1,994
Multiple Attendees?
Send your team of three or more and save an additional 10%! Your savings will automatically calculate in your cart when you register. Prefer to register by phone? Contact Megan Ireland at 1-855-225-5341 x6025 or mireland@decisionhealth.com.
Questions?
Call our customer service team at 855-255-5341 or email customer@decisionhealth.com
Cancellation Policy
Click here to view our event registration policy.
**This policy is subject to change.**