Prior Authorization for Hospital Services: Utilization Control or Compliance Initiative? - On-Demand
Available ON-DEMAND

Presented on: Tuesday, October 18, 2022
Presented by: Kimberly A. Hoy, JD, CPC
Medicare's prior authorization program has introduced challenges typically associated with commercial payers into established Medicare admission and billing processes since it launched in 2020. Even as organizations struggled to learn the ropes and operationalize new requirements in the midst of the COVID-19 pandemic, CMS continued to make changes. Now, with more services under consideration for the prior authorization list, organizations need to understand the rules and be prepared to implement changes on an accelerated timeline to protect revenue and avoid costly compliance pitfalls.
During this 60-minute webinar, expert speaker Kimberly A. Hoy, JD, CPC, will cover the ins and outs of the prior authorization program for hospital outpatient services. She will explain changes over time to the Operations Guide for prior authorizations and how CMS is using the program more like a compliance initiative than a prior authorization process. Details of the exemption process allowing hospitals to "test out" of the requirements will be discussed. The presentation will also cover use of Advance Beneficiary Notices of Noncoverage (ABN) related to services requiring prior authorization, identify when ABNs are and possibly are not needed, and explain how to bill based on CMS guidance from the Operations Guide.
At the conclusion of this program, participants will be able to:
Describe the services that require prior authorization in a hospital outpatient department
Identify services proposed to require prior authorization as of March 1, 2023
Discuss the process for exemption from the prior authorization requirements
Agenda
Medicare's prior authorization process

What is the prior authorization process?
Who does it apply to?
What services does it apply to and how is it expanding?
What's new for 2023?

Prior authorization process

Prior authorization operational guide updates
Associated service denials?
ABNs for non-covered services

The exemption process
Q&A
Who Should Listen?
Utilization review committee members
utilization review staff
Physician advisors
Revenue cycle directors and managers
Revenue cycle staff
Patient access directors and managers
Denials management staff
Revenue integrity directors and managers
Revenue integrity staff
Billing managers and staff
Patient financial services directors and managers
Patient financial services staff
Case managers
Case management managers
Meet the Speaker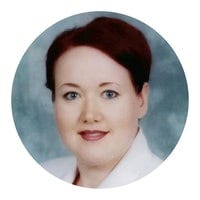 Kimberly A. Hoy, JD, CPC, is the director of Medicare and compliance for HCPro. She is a lead regulatory specialist and lead instructor for HCPro's Medicare Boot Camp®—Hospital Version and Medicare Boot Camp—Utilization Review Version. She is also an instructor for HCPro's Medicare Boot Camp—Critical Access Hospital Version. Hoy is a former hospital compliance officer and in-house legal counsel, and has 10 years of experience teaching, speaking, and writing about Medicare coverage, payment, and coding regulations and requirements.
Continuing Education
AAPC
This program has the prior approval of AAPC for 1 continuing education hours. Granting of prior approval in no way constitutes endorsement by AAPC of the program content or the program sponsor.
Ability to claim credits for this webinar expires on: 10/31/2023
ACDIS
This program has been approved for 1 continuing education units towards fulfilling the requirements of the Certified Clinical Documentation Specialist (CCDS and CCDS-O) certification, offered as a service of the Association of Clinical Documentation Integrity Specialists (ACDIS).
Ability to claim this credit expires on: 10/17/2023
AHIMA
This program has been approved for continuing education unit(s) (CEUs) for use in fulfilling the continuing education requirements of the American Health Information Management Association (AHIMA). Granting of Approved CEUs from AHIMA does not constitute endorsement of the program content or its program provider.
Ability to claim credits for this webinar expire: 10/17/2023
NAHRI
This program has been approved for 1 continuing education units towards fulfilling the requirements of the Certification in Healthcare Revenue Integrity (CHRI), offered as a service of the National Association of Healthcare Revenue Integrity (NAHRI).
Ability to claim this credit expires on: 10/17/2023
Instructions
Webinar system requirements and program materials: 
To fully benefit from the webinar experience, please note you will need a computer equipped with the following:
Browser: Microsoft Internet Explorer or Edge, Firefox, Chrome, or Safari, with JavaScript enabled 
Internet: Internet connection (high-speed connection recommended) 
Streaming: Access audio/video streaming from any browser on a computer, mobile, or tablet device
Prior to the webinar, you will receive an email with detailed system requirements, your login information, presentation slides, and other materials that you can print and distribute to all attendees at your location. 
CAN'T LISTEN LIVE? 
No problem. The On-Demand version will be available. Use it as a training tool at your convenience—whenever your new or existing staff need a refresher or need to understand a new concept. Play it once or dozens of times. A $229 value! 
PLEASE NOTE 
Participation in the webinar is just $229 per site. All materials must be retrieved from the Internet.
Call your customer service representative toll-free 800-650-6787 or email customerservice@hcpro.com if you have questions.