Denial and Revenue Loss Prevention Through Proactive Process Improvement - On-Demand
Available ON-DEMAND
Presented on: Wednesday, March 2, 2022
Presented by: Nicole Crytser, BA, AA, CRCR, and Rose T. Dunn, MBA, RHIA, CPA, FACHE, FHFMA
Patient financial services (PFS) is a revenue cycle component that is critical to efficient denials management and effective revenue capture. But ineffective processes, departmental silos, and misaligned metrics can bog down PFS processes, jeopardizing revenue. Keeping PFS staff educated on top issues and regulations, establishing commonsense productivity metrics, and implementing expert-tested solutions can boost PFS' performance and protect the organization's bottom line.
During this 60-minute webinar, Nicole Crytser, BA, AA, CRCR, and Rose T. Dunn, MBA, RHIA, CPA, FACHE, FHFMA, will explain how to make PFS processes more proactive and preventive. Crytser and Dunn will use case studies to demonstrate how to address common PFS pain points, including Medicare's three-day rule, medical necessity and inpatient-only denials, and misplaced charges and zero-charge accounts. They'll also share strategies for monitoring staff productivity and quality and addressing payer-specific challenges. The presentation will be followed by a live Q&A. 
At the conclusion of this program, participants will be able to:
Explain how to apply practical solutions to common problems in the PFS department
Describe strategies for collaboration and teamwork within the PFS department as well as other departments
Analyze metrics for staff performance, denials management, and payer performance

Agenda
Managing the PFS department

Monitoring staff productivity and quality

Addressing denials and claims issues

Accounts affected by Medicare's three-day rule
Medical necessity and inpatient-only denials
Misplaced charges and zero-charge accounts

Working with payers

Solving payer-specific challenges
Collaborating with payers

Q&A
Meet the Speakers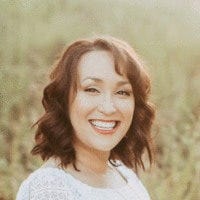 Nicole Crytser, BA, AA, CRCR, is the senior manager for patient financial services and denial defense at Palomar Health in San Marcos, California. Crytser is a financial healthcare professional with 19 years of success in multiple areas of hospital revenue cycle, including access, patient financial services, and revenue cycle integrity. She is an established leader focused on accountability to drive metrics, increase productivity, and optimize operations to achieve efficiency and fiscal results. Crytser is capable of building and rebuilding various revenue cycle teams and supporting analytics teams, as well as executing cash applications, billing and follow-up, clinical appeals, and government auditing. She is a results-focused team player with extensive knowledge of hospital financial operations, specifically revenue cycle from front end to back end. As a denials manager, she reduced denials by 4%, equating to an average of a $10 million decrease in denied dollars.
Rose T. Dunn, MBA, RHIA, CPA, CHPS, FACHE, FHFMA, is chief operating officer of St. Louis–based First Class Solutions, Inc., a national HIM consulting firm providing coding compliance, skilled nursing facility, and HIM operational consulting services. She is a prolific author and has spoken on a variety of HIM and compliance subjects. Dunn is the author of NAHRI's Revenue Integrity Manager's Handbook. She has held faculty appointments with St. Louis University, Stephens College, and the University of Minnesota. Her firm assists healthcare providers and organizations with their HIM and coding operational concerns, coding and coding compliance requirements, HIPAA privacy and security readiness, and institutional review board activities. Dunn is a past president of AHIMA and chair of the AHIMA Foundation and recipient of AHIMA's 1997 Distinguished Member and 2008 Legacy Awards. In 2011, she served as the interim CEO of AHIMA. In addition to AHIMA, she is active with HFMA, AICPA, and ACHE.
Who Should Listen?
PFS directors and managers
PFS staff
HIM directors and managers
Revenue integrity directors and managers
Revenue integrity staff
Revenue cycle directors and managers,
Revenue cycle staff
Internal auditors
Denials and appeals staff
Finance staff
Reimbursement staff
Compliance officers
Compliance staff
Continuing Education
AAPC
This program has the prior approval of AAPC for 1 continuing education hours. Granting of prior approval in no way constitutes endorsement by AAPC of the program content or the program sponsor.
Ability to claim credits for this webinar expires on: 3/31/23
AHIMA
This program has been approved for continuing education unit(s) (CEUs) for use in fulfilling the continuing education requirements of the American Health Information Management Association (AHIMA). Granting of Approved CEUs from AHIMA does not constitute endorsement of the program content or its program provider.
These credits expire on 2/28/2023
NAHRI
This program has been approved for 1 continuing education units towards fulfilling the requirements of the Certification in Healthcare Revenue Integrity (CHRI), offered as a service of the National Association of Healthcare Revenue Integrity (NAHRI).
Ability to claim credits for this webinar expires on: 02/28/23
Instructions
Webinar system requirements and program materials: 
To fully benefit from the webinar experience, please note you will need a computer equipped with the following:
Browser: Microsoft Internet Explorer or Edge, Firefox, Chrome, or Safari, with JavaScript enabled 
Internet: Internet connection (high-speed connection recommended) 
Streaming: Access audio/video streaming from any browser on a computer, mobile, or tablet device
Prior to the webinar, you will receive an email with detailed system requirements, your login information, presentation slides, and other materials that you can print and distribute to all attendees at your location. 
CAN'T LISTEN LIVE? 
No problem. The On-Demand version will be available. Use it as a training tool at your convenience—whenever your new or existing staff need a refresher or need to understand a new concept. Play it once or dozens of times. A $229 value! 
PLEASE NOTE 
Participation in the webinar is just $229 per site. All materials must be retrieved from the Internet.
Call your customer service representative toll-free 800-650-6787 or email customerservice@hcpro.com if you have questions.