CDI and Quality Reporting: How Healthcare Record Review Can Improve Outcomes
Quality of care is an emerging area of expansion for clinical documentation integrity (CDI) programs and professionals. As healthcare continues to move toward value-based purchasing and pay-for-performance reimbursement models, CDI efforts can target some of the risky diagnoses associated with those quality-of-care measures to ensure that ongoing CDI reviews don't negatively affect quality scores of various types. CDI specialists and departments can use this comprehensive guide to advance to the next level of CDI—not just diagnosis review and clarification but how diagnoses affect hospital quality metrics and influence indirect revenues.
This book re-envisions CDI programs' role in addressing documentation for quality of care measures bringing in the expert advice of past-ACDIS Advisory Board member Deanne Wilk, BSN, RN, CCDS, CDIP, CCDS-O, CCS, and her colleague, Ashley Vahey, BSN, RN, CCDS. These authors have decades of experience in the CDI realm and extensive knowledge about the intricacies of government endeavors in their field. They'll provide case examples of how CDI can respond to changing initiatives and will contribute sample policies, procedures, and queries that will make this book a user-friendly, must-have addition to any CDI library.
This book will help CDI specialists:
Gain an in-depth understanding of 2020 quality care metrics
Implement measurable strategies for improving their hospital profiles
Positively influence value-based incentive payments

Click here to access chapter previews.

Published: May 2020
Page count: 234
Dimensions: 7" X 9" perfect bound
ISBN: 978-1-64535-014-9
Table of Contents
Chapter 1: Healthcare Data and Public Reporting
Understanding Quality Measures Data
Utilization Data
Clinical Condition Data
Data Collection Processes

Chapter 2: IPPS and MS-DRGs
CCs/MCCs and MS-DRGs
IPPS Complexities
Principal Diagnoses
The Role of the Case Mix Index
Alternative DRG Systems

Chapter 3: Diagnosis and Procedure Coding and Data Use
Understanding Code Sets
Breaking Down Provider Documentation
Deciphering ICD-10 Codes

Chapter 4: National Clinical Quality Measures
NQS
Hospital Inpatient Quality Reporting Program Measures
Meaningful Use
IQR Measures for the Promoting Interoperability Program and The Joint Commission
Health Level Seven and the Quality Data Model

Chapter 5: Risk Adjustment
Risk Adjustment Models
CMS-HCC Risk Adjustment
Documentation and Condition Category Risk Assessment
Additional Factors Involved in Risk Scores
Calculating Risk
Nuances of Risk Calculations

Chapter 6: Hospital-Acquired Conditions
POA Criteria
HACs
Data Collection Difficulties
HACRP
HAIs

Chapter 7: Hospital Value-Based Purchasing Program
Quality Domains
Risk Adjustment for 30-Day Mortality Measures
Person and Community Engagement Domain
Efficiency and Cost Reduction Domain
Safety Domain

Chapter 8: Hospital Readmission Reduction Program
Inclusion and Exclusion Criteria
Calculating Hospital Performance in the HRRP
Risk Adjustment
Hospital-Wide Readmission Measure

Chapter 9: AHRQ Quality Indicators
Calculating the Composite
Patient Harm
CDI Focus Areas Within PSI 90
Pediatric Quality Indicators

Chapter 10: Implementation of the CDI Process for Quality Review
Phase I: PSIs
Phase II: Mortality
Phase III: Readmissions and LOS
Phase IV: Other Quality Measures for CDI
About the Authors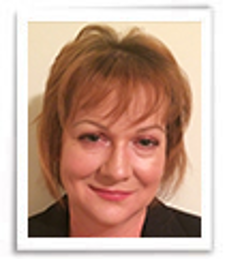 Deanne Wilk, BSN, RN, CCDS, CDIP, CCDS-O, CCS, is manager of CDI at Penn State Health in Hershey, Pennsylvania. Wilk's experience spans 35 years in the healthcare field. Her primary nursing background includes telemetry and home health nursing. From her original CDI role, she transitioned into consulting and management. Over the years, she has worked on numerous educational projects, articles, contributed as a subject matter expert to CDI and coding coursework, and has spoken at numerous national and local conferences. Since 2015, she has been the co-host and founder of the Central Pennsylvania ACDIS chapter.

Ashley Vahey, BSN, RN, CCDS, is a CDI specialist at Penn State Hershey Medical Center in Hershey, Pennsylvania. Vahey graduated from Moravian College in 2007 with a Bachelor of Science in Nursing. She has spent her entire career at Penn State Hershey Medical Center where she has held various positions including direct care nurse, clinical head nurse, infection prevention practitioner, and CDI specialist. Currently, her CDI focus is mortality case review and organization quality initiatives. She has been a CDI specialist for four years and has her CCDS certification.