HCPro Boot Camp Instructor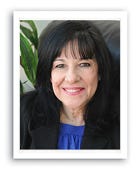 June Stark, RN, BSN, MEd, instructor for HCPro's Case Management Boot Camp®, has been a director of case management and social work for more than 20 years in both major Boston teaching hospitals and community-based hospitals. Currently, she is the director of case management and social work at St. Elizabeth's Medical Center in Boston.
Stark's long-time experience in case management provides her a unique perspective and understanding of case management's role, operations, and systems. Stark is a former adjunct facility member at the Regis College School of Nursing in Weston, Massachusetts, where she taught on case management and care coordination. She also taught case management certification course at the University of Southern Maine for many years.
Stark is an editorial advisory board member and regular contributor to HCPro's Case Management Monthly newsletter.