HCPro Boot Camp Instructor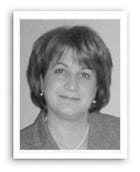 Frosini Rubertino, RN, C-NE, CDONA/LTC, CPRA, is a registered nurse with over 25 years of experience in the healthcare industry. Rubertino is the founder and executive director of TrainingInMotion.org, a long-term care training organization. She received her executive management certificate from the Weatherhead School of Management at Case Western Reserve University and her continuous process improvement training in the dynamic healthcare environment of Cleveland. She brings her experience in risk management, regulatory compliance, and clinical systems management to her role as a regulatory specialist and educator, conducting workshops and audits for multiple organizations across the country. She is also the author of Carmelina: Essential Nursing Systems for Long-Term Care.
Need to train a group?
Bring our industry-leading instructors to your facility! Hosting a Boot Camp is a cost-effective and convenient solution for training your staff on the latest regulations. For more information, call 877-233-8734 or contact one of our account managers.