Preventing Violence in the ED: Designing an Effective Violence Prevention Program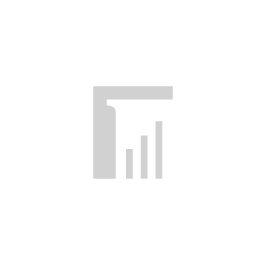 Webcast now available On-Demand

Presented by:
Lisa Pryse Terry, CHPA, CPP
Tony York, CPP, CHPA, MBA

Sponsored by:
Briefings on Hospital Safety: Healthcare Security Alert
Patient violence against healthcare providers is a problem in hospitals and medical clinics across the country. This on-demand webcast features two of the most recognizable names in healthcare security as they discuss ED violence and how you can keep patients and staff safe.

Tony York, CPP, CHPA, MBA, and Lisa B. Pryse, CHPA, CPP, will share strategies to prepare for potential violence and how you can manage events through research, planning, and mitigation. Plus they will provide step-by-step guidance to to designing an effective violence prevention program.
After listening to this program, the participant will be able to:
Assess and evaluate potential for violence in their ED (resources, predictive tools, beyond the hospital doors, CAP Index, etc.)
Recognize potential threats and triggers for violence (specific examples of verbal and non-verbal)
Understand strategies to mitigate violence with specific examples (e.g.. de-escalation principles, normalizing behavior, supporting resources/tools)
Know how to identify proven methods of training and reputable resources to mitigate violence (Violence toolkits, IAHSS recommendations, ENA guidelines, etc.)
Discuss regulatory controls and agencies focused on violence (e.g.,. OSHA, The Joint Commission, CMS, The Centers for Disease Control and Prevention, ECRI, etc.) and their recommended actions to decrease/manage violence
Design an ED for enhanced safety and security (interior and exterior design)
Develop an effective, dynamic violence prevention program

Agenda:


1. The big picture of violence in the Emergency Department (ED): Understanding the magnitude and complexity of patient-generated violence
Erasing a culture of acceptance
Factors leading to violence – patient and visitor anxiety/misinformation
2.     Proactive measures to deal with high-risk patients and visitors
Increasing patient engagement to reduce anxiety and other factors
Dealing with the criminal element and behavioral health patients
3.     Proven strategies, including examples, for how to mitigate violence and aggressive behavior in the ED
Aggression management and de-escalation tactics that work
Should weapons and other defensive equipment be used in the ED?
Using drills and exercises as a training tool
4.     How to design a safe ED
Applying IAHSS security guidelines to design violence out of the emergency department
"Outside-in" strategies – create layers of protection starting with parking lots and work inside
Effective room designs and care environments to increase security
5.     Examples and recommendations for policies and procedures to strengthen security program
Sample security checklists to assess your facility's readiness for violence

Who should listen
Emergency Clinicians, Director of Security, Director of Safety, C-Suite, Risk Management, Human Resources, and Facilities/Design Management
Meet the speakers
Lisa Pryse Terry, CHPA, CPP, serves as advisor for ODS Healthcare Security Solutions in Richmond, Va, and is the director of Hospital Police & Transportation at the University of North Carolina Hospitals in Chapel Hill, N.C.. She currently serves on the board and is a past-president of the International Association for Healthcare Security & Safety (IAHSS).
Tony York, CPP, CHPA, MBA, is the chief operating officer and senior vice president of security for HSS, Denver, Colo. He has more than 20 years of healthcare security management experience and is co-author of Hospital and Healthcare Security, 5th edition

Webcast system requirements and program materials:
To fully benefit from the webcast experience, please note you will need a computer equipped with the following:
Browser: Microsoft Internet Explorer 6 or later, Firefox, Chrome, or Safari, with JavaScript enabled
Internet: 56K or faster Internet connection (high-speed connection recommended)
Streaming: for audio/video streaming, Adobe Flash plug-in or Safari browser on iOS devices
Prior to the webcast, you will receive an email with detailed system requirements, your login information, presentation slides, and other materials that you can print and distribute to all attendees at your location.
COULDN'T LISTEN LIVE?
No problem. The On-Demand version is now available! Use it as a training tool at your convenience—whenever your new or existing staff need a refresher or need to understand a new concept. Play it once or dozens of times. A $199 value!
PLEASE NOTE
Participation in the webcast is just $199 per site. All materials must be retrieved from the Internet.