Myocardial Infarction 4th Universal Definition: Tools for CDI, Coding, and Physician Collaboration
Presented on:
Tuesday, February 12, 2019
1:00–2:30 p.m. Eastern
Presented by:
James S. Kennedy, MD, CCS, CDIP
Susan Sweeney, RN, BSN, CCDS, CCS
Abhinav Goyal, MD, MHS, FACC, FAHA
Kelley Pechin, CCS

Brought to you by:
ACDIS
It took a committee of cardiologists and other healthcare professionals from the European Society of Cardiology, the American College of Cardiology, the American Heart Association, and the World Health Federation four years to develop the 4th Universal Definition of Myocardial Infarction (MI).

This new definition poses no small difficulty for CDI and coding professionals as it emphasizes the term "myocardial injury" in nontraumatic circumstances, but ICD-10-CM only classifies the term as traumatic.
CDI professionals need to work with their cardiology and coding departments to ensure that patients are not mistakenly reported as having an acute MI when a physician documents myocardial injury. This program features experts from Emory University Healthcare in Atlanta, including Dr. Abhinav Goyal, who developed standardized practices for CDI engagement, education, and query efforts.
Join expert speakers James S. Kennedy, MD, CCS, CDIP; Susan Sweeney, RN, BSN, CCDS, CCS; Abhinav Goyal, MD, MHS, FACC, FAHA; and Kelley Pechin, CCS, for this 90-minute webinar and learn how to work across disciplines to comply with the latest clinical definitions, as well as how to help the CDI team formulate effective queries for MIs.
At the conclusion of this program, participants will be able to:

Define myocardial infarction (MI) using the 4th Universal Definition
Determine best practices in developing clinical definition standards within a facility/healthcare system
Collaborate with coding, CDI, and physician advisors to develop educational practices related to the new MI definition
Understand financial implications related to inaccurate capture of MI
Develop a process for adjudicating MI cases
Agenda
MI definitions/history

Related ICD-10-CM coding developments
Relevant Coding Clinic discussion

Development of new definition

Impetus behind new definition
Need for internal consensus in definition development
Protocols, systemic documentation, and the multidisciplinary team

Educating physicians

Acknowledging contradictions
Adjudicating cases

CDI processes and procedures

Measuring outcomes
Daily practices
Tools for improvement
Coding involvement

Case study examples
Live Q&A
Who Should Listen?
Dermatology practice coders
Coding managers
Billers
Billing managers
Clinicians
Compliance managers
Meet the Speakers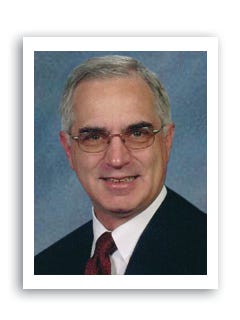 James S. Kennedy, MD, CCS, CDIP, is the president of CDIMD-Physician Champions, a Nashville-based group of physicians, coders, and clinicians engaged nationwide as CDI physician advisors, ICD-10 medical informaticists, and DRG and HCC compliance advocates. His experience includes the private practice of medicine along with successful entrepreneurial healthcare-related business startups in the public and private sector. His expertise includes physician and hospital leadership, healthcare systems improvement, healthcare documentation and coding compliance, and government relations. He previously served on the ACDIS Advisory Board.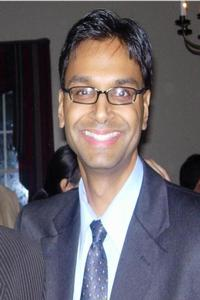 Abhinav Goyal, MD, MHS, FACC, FAHA, is an academic cardiologist and clinical investigator who is an associate professor of medicine (Division of Cardiology) at the Emory School of Medicine, with a joint appointment in the Department of Epidemiology at Emory Rollins School of Public Health. Dr. Goyal also serves as the chief quality officer for the Division of Cardiology at Emory Healthcare. He is responsible for directing all quality-related initiatives in the Division of Cardiology, including providing physician oversight for Emory Hospitals' participation in the American College of Cardiology's National Cardiovascular Data Registry (CathPCI, ACTION-Registry GWTG, and ICD Registries); the American Heart Association's Mission: Lifeline program for patients with acute heart attacks; and The Emory Clinic's quality improvement initiatives pertaining to cardiovascular performance measures. 

Susan Sweeney, RN, BSN, CCDS, CCS, works with the Covenant HIM team. In her 20+ years as a nurse, she has worked in various settings including cardiac ICU, medical-surgical ICU, and emergency services. Through her intensive chart audit review, Sweeney provides recommendations to the team that affect financial reimbursement, improve capture of secondary diagnoses for severity of illness and risk of mortality scores, and uphold Medicare standards for documentation.

Kelley Pechin, CCS, AMI data analytic coordinator and coding administrator for Covenant HIM, has more than 15 years' experience in healthcare administration for a diverse range of healthcare organizations. She recently received her CCS certification through AHIMA and coordinates Covenant HIM's coding, CDI audits, and AMI adjudication project. Pechin has been instrumental in working with the Emory coding and CDI team in tracking and analyzing AMI data for reporting to physicians and coding managers.
Continuing Education
AHIMA
(Live + On-Demand) - This program has been approved for 1.5 continuing education units for use in fulfilling the continuing education requirements of the American Health Information Management Association (AHIMA).
Ability to claim credits for this webcast expires on: 2/11/2020
Instructions
Webinar system requirements and program materials: 
To fully benefit from the webinar experience, please note you will need a computer equipped with the following:
Browser: Microsoft Internet Explorer 6 or later, Firefox, Chrome, or Safari, with JavaScript enabled 
Internet: 56K or faster Internet connection (high-speed connection recommended) 
Streaming: for audio/video streaming, Adobe Flash plug-in or Safari browser on iOS devices 

Prior to the webinar, you will receive an email with detailed system requirements, your login information, presentation slides, and other materials that you can print and distribute to all attendees at your location. 

CAN'T LISTEN LIVE? 
No problem. The On-Demand version will be available. Use it as a training tool at your convenience—whenever your new or existing staff need a refresher or need to understand a new concept. Play it once or dozens of times. A $259 value! 

PLEASE NOTE 
Participation in the webinar is just $259 per site. All materials must be retrieved from the Internet. 

Call your customer service representative toll-free 800-650-6787 or email customerservice@hcpro.com if you have questions.