Injections and Infusions Live!: Practical Training Through JustCoding's Virtual Workshop
Presented on:
Wednesday, June 6, 2018
12:00-3:00 p.m. Eastern
Presented by:
Jugna Shah, MPH
Level of Program:
Intermediate
Sponsored by:
JustCoding
Drug administration is one of the most commonly performed procedures in outpatient departments, but many coders, billers, and clinicians still have unresolved questions about following the hierarchy, reporting difficult scenarios, or including the appropriate details in documentation. Train your entire team on proper injection and infusion coding in JustCoding's virtual workshop!
During this interactive three-hour program, drug administration coding and billing expert Jugna Shah, MPH, will guide participants through a 25-question review of injection and infusion basics.* Participants will be able to submit their answers in real time and see how their responses compare to the responses of their peers. Shah will explain the answers, and participants will have an immediate opportunity to ask further questions.
Following this short Q&A and a break, Shah will begin the second part of the workshop with a review of the CPT® drug administration facility coding hierarchy, including complex issues such as reporting multiple infusions of the same and different drug; reporting hydration, IV pushes, and infusions with and without stop times; and much more. She will also provide documentation tips and best practices along with references related to reporting time documentation, as well as other key elements that should be in the patient record.
After another Q&A period and a short break, Shah will begin the final section of the program, building on earlier concepts to guide participants through the coding process of 10–12 real-life clinical scenarios. Scenarios will include emergency department cases, infusion clinics, chemotherapy cases, drug administration services crossing the midnight hour, concurrent infusions, and more. Following this review will be a final Q&A session.
*Registrants will receive the 25-question quiz ahead of the program in order to work with their teams. If registrants have questions or real-life scenarios they would like to submit in advance for our presenter to consider including in the program, they can be sent in through Monday, September 11.
At the conclusion of this program, participants will be able to: 
Follow the drug administration hierarchy to properly code and bill procedures
Explain details necessary in clinical documentation to properly report drug administration services
Accurately report complex drug administration cases, including concurrent and subsequent infusions, the administration of multiple drugs, the administration of chemotherapy, and reporting drug administration services while a patient is receiving observation

Who Should Listen?
HIM directors and managers
Coders and coding staff
Billing staff
Medical records staff
Revenue cycle coordinators
Chargemaster coordinators
Auditors
Chemotherapy/oncology and infusion center staff
Revenue integrity professionals

Agenda
Part 1: Interactive 25-question quiz on drug administration concepts with real-time scoring and feedback. Participants can benchmark their results against the answers of their peers throughout the quiz.
Part 2: In-depth discussion of drug administration concepts following the facility CPT coding hierarchy, including topics such as:

When to report hydration
What to do when stop times are missing
How to report concurrent and subsequent infusions
How to report multiple infusions of the same substance
How time counting impacts reporting injections, infusions, and additional hours of infusion
Reporting chemotherapy vs. non-chemotherapy administrations

Part 3: Review of participant- and speaker-generated real-life clinical coding scenarios to describe and explain simple, intermediate, and complex cases. Participants will also receive auditing and monitoring tips.

A live Q&A session will follow each of the three segments, with short breaks provided after each Q&A.
Continuing Education
AHIMA 
(Live + On-Demand) - This program has been approved for 3.0 continuing education units for use in fulfilling the continuing education requirements of the American Health Information Management Association (AHIMA).
Ability to claim credits for this webinar expire on: 6/5/19
Meet the Speaker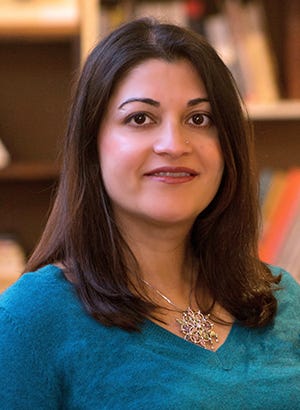 Jugna Shah, MPH, is the president and founder of Nimitt Consulting, Inc., a firm specializing in case-mix payment system design, development, and implementation. She has extensive experience working with providers on the ongoing clinical, operational, and financial implications of Medicare's OPPS based on APCs. She has educated and audited numerous hospitals on their drug administration coding and billing practices, and has contributed to several books and numerous OPPS/APC articles over the past 12 years. She is also a contributing editor of HCPro's Briefings on APCs.


Webinar system requirements and program materials: 
To fully benefit from the webinar experience, please note you will need a computer equipped with the following:
Browser: Microsoft Internet Explorer 6 or later, Firefox, Chrome, or Safari, with JavaScript enabled 
Internet: 56K or faster Internet connection (high-speed connection recommended) 
Streaming: for audio/video streaming, Adobe Flash plug-in or Safari browser on iOS devices 

Prior to the webinar, you will receive an email with detailed system requirements, your login information, presentation slides, and other materials that you can print and distribute to all attendees at your location. 

CAN'T LISTEN LIVE? 
No problem. The On-Demand version is also available. Use it as a training tool at your convenience—whenever your new or existing staff need a refresher or need to understand a new concept. Play it once or dozens of times. A $399 value! 

PLEASE NOTE 
Participation in the webinar is just $399 per site. All materials must be retrieved from the Internet. 

Call your customer service representative toll-free 800-650-6787 or email customerservice@hcpro.com if you have questions.