Solving Charge Capture and Missed Revenue Opportunities
Available ON-DEMAND
Presented on: Wednesday, June 23, 2021
Presented by: Sarah L. Goodman, MBA, CHCAF, COC, CHRI, CCP, FCS and Kay Larsen, CRCR, CHRI
Consistently missing charges has a direct impact on hospital revenue, but finding and solving common issues at their source can be challenging. Misconceptions about charging, charge capture, and revenue code and modifier use are common across clinical and revenue cycle departments. Inefficient or poorly understood processes add more delays—even leading to missed timely filing deadlines. And new services, such as new technology or COVID-19 vaccine administration in inpatient settings, can add another layer of confusion and complexity.
During this 90-minute webinar, speakers Sarah L. Goodman, MBA, CHCAF, COC, CHRI, CCP, FCS, and Kay Larsen, CRCR, CHRI, will explain how to improve charge capture compliance and address common misconceptions about charge capture and modifier use. Using case studies and practical examples, Goodman and Larsen will demonstrate how to address missed charges through training and system improvements. They will share tips for navigating the unique charge capture challenges of new technology and administration of COVID-19 vaccines in inpatient settings.
The presentation will conclude with a live Q&A during which attendees can submit questions.
At the conclusion of this program, participants will be able to:
Define common missed opportunities for charge capture
Demonstrate processes to improve charge capture for new technology
Explain correct charging and revenue code assignment for COVID-19 vaccine administration
Agenda
Common missed opportunities for charge and revenue capture

Common misconceptions

Charge capture
Modifier use

Addressing system limitations

Identifying system limitations
Applying practical solutions to improve revenue projections and identifying missed revenue

Injections and infusions
Claims edit resolution processes
Departmental and interdepartmental communication

Motivating staff
Training new staff

Case studies

New technology charge capture opportunities

Defining new technology
Reviewing changes to new technology in the IPPS and OPPS
Connecting coding, documentation, and charging for new technology
Modifier use for new technology
Case studies

Charges and revenue codes for COVID-19 vaccines

Charging for COVID-19 vaccine administration
Revenue code assignment
Who Should Listen?
Revenue integrity directors
Revenue integrity managers
Revenue integrity analysts
Revenue integrity auditors
Revenue integrity staff
Nurse auditors
HIM directors
HIM managers
HIM staff
Coding directors
Coding managers
Revenue cycle directors
Revenue cycle managers
Revenue cycle staff
Meet the Speakers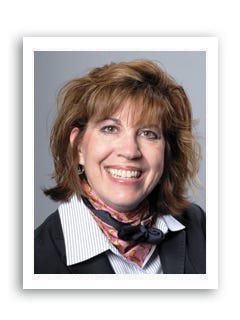 Sarah L. Goodman, MBA, CHCAF, COC, CCP, FCS, CHRI, is president/CEO and principal consultant for SLG, Inc., in Raleigh, North Carolina. She is a nationally known speaker and author on the chargemaster, outpatient facility coding, and billing compliance, and has more than 30 years' experience in the healthcare industry. Goodman has been actively involved and held leadership roles in a number of professional organizations on the local, state, and national levels—including NAHRI, where she serves as an advisory board member.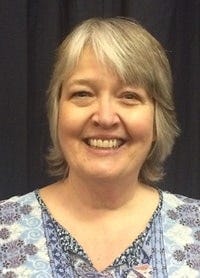 Kay Larsen, CRCR, CHRI, is a revenue integrity specialist at Glendale Adventist Medical Center (soon to be Adventist Health Glendale) in California. She has enjoyed 17 years working in healthcare, including many years as a chargemaster coordinator. Larsen's favorite part of her job is working with departments to maximize revenue through education and charge review. In her years of work, she has experienced standardization projects, extensive price reviews, and conversion of financial systems and is still passionate about revenue integrity. Larsen serves as an advisory board member for NAHRI.
Continuing Education
AAPC
This program has the prior approval of AAPC for 1.5 continuing education hours. Granting of prior approval in no way constitutes endorsement by AAPC of the program content or the program sponsor.
Ability to claim credits for this webinar expires on: 6/30/22
AHIMA
This program has been approved for 1.5 continuing education units for use in fulfilling the continuing education requirements of the American Health Information Management Association (AHIMA).
Ability to claim credits for this webinar expires on: 6/22/22
NAHRI
This program has been approved for continuing education units towards fulfilling the requirements of the Certification in Healthcare Revenue Integrity (CHRI), offered as a service of the National Association of Healthcare Revenue Integrity (NAHRI).
Ability to claim credits for this webinar expires on: 6/22/22
Instructions
Webinar system requirements and program materials: 
To fully benefit from the webinar experience, please note you will need a computer equipped with the following:
Browser: Microsoft Internet Explorer or Edge, Firefox, Chrome, or Safari, with JavaScript enabled 
Internet: Internet connection (high-speed connection recommended) 
Streaming: Access audio/video streaming from any browser on a computer, mobile, or tablet device
Prior to the webinar, you will receive an email with detailed system requirements, your login information, presentation slides, and other materials that you can print and distribute to all attendees at your location. 
CAN'T LISTEN LIVE? 
No problem. The On-Demand version will be available. Use it as a training tool at your convenience—whenever your new or existing staff need a refresher or need to understand a new concept. Play it once or dozens of times. A $259 value! 
PLEASE NOTE
Participation in the webinar is just $259 per site. All materials must be retrieved from the Internet.
Call your customer service representative toll-free 800-650-6787 or email customerservice@hcpro.com if you have questions.