Improving Revenue Integrity Under PDPM
Available ON-DEMAND

Presented on: Wednesday, September 25, 2019 
Presented by: Maureen McCarthy, BS, RN, RAC-MT, QCP-MT, DNS-MT, RAC-MTA
A new billing structure will be implemented with PDPM on October 1, 2019. To prepare for this change, all staff involved in the billing and reimbursement process, from MDS coordinators to business office staff, should understand how the new payment methodology will impact revenue.
During this 60-minute webinar, Maureen McCarthy, BS, RN, RAC-MT, QCP-MT, DNS-MT, RAC-MTA, will explain the basics of the PDPM structure and how reimbursement will be calculated differently under a system driven by patient characteristics, rather than therapy minutes. Attendees will learn the effect PDPM will have on a facility's revenue, MDS documentation's new role in producing a clean claim, and how to ensure accurate reimbursement by including appropriate adjustment factors for certain components.
At the conclusion of this program, participants will be able to:
Identify six components of PDPM rates
Understand those components with variable per diem adjustment factors
Identify HIPPS code indicators that will be used under PDPM
Recognize denial red flags and opportunities for correction on the claim
Explain MDS documentation's implications on the claim
Agenda
SNF Part A billing

Resident classification system and payment rate components
Calculating per diem rates
New HIPPS modifiers

Projecting expenses and revenue

Preadmission screening
Effective capture of diagnoses and condition categories
MDS accuracy

Triple-check and mitigating claim audits

Medicare meeting
Coding accuracy and medical review
Return to provider codes

Tools

CMS crosswalks for clinical mapping and NTA
Who Should Listen?
Billers
Billing specialists
Business office managers
MDS coordinators
Chief financial officers and administrators
Vice presidents
Accounts receivable staff
Chief operations officers
Directors of finance/reimbursement
Financial analysts
Medicare billing managers
Revenue cycle managers
Presidents
Controllers
Meet the Speaker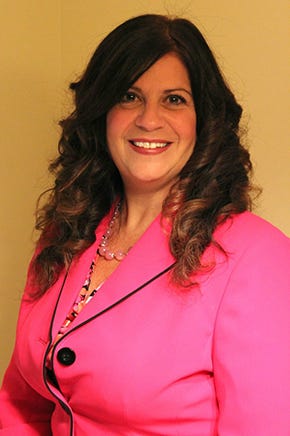 Maureen McCarthy, BS, RN, RAC-MT, QCP-MT, DNS-MT, RAC-MTA, is president of Celtic Consulting, LLC, and CEO and founder of Care Transitions, LLP, a care coordination service provider. She is also the creator of the McCarthy Method, a documentation improvement system for ADL coding. She and her associates at Celtic Consulting educate and train on clinical reimbursement, quality improvement, compliance, and coding for skilled nursing facilities, state affiliates, and provider organizations. McCarthy has been a registered nurse for 30 years with experience as an MDS coordinator, director of nursing, rehab director, and Medicare biller, and she holds a leadership role in several nationally recognized organizations. She has also authored multiple books for HCPro; most recently she was the co-author of The Five-Star Quality Rating System Technical User's Guide and the author of Medicare Audits: A Survival Guide for Skilled Nursing Facilities and A SNF's Guide to Medication Reconciliation and Drug Regimen Review.
Instructions
Webinar system requirements and program materials: 
To fully benefit from the webinar experience, please note you will need a computer equipped with the following: 
Browser: Microsoft Internet Explorer 6 or later, Firefox, Chrome, or Safari, with JavaScript enabled 
Internet: 56K or faster Internet connection (high-speed connection recommended) 
Streaming: for audio/video streaming, Adobe Flash plug-in or Safari browser on iOS devices 

Prior to the webinar, you will receive an email with detailed system requirements, your login information, presentation slides, and other materials that you can print and distribute to all attendees at your location. 

CAN'T LISTEN LIVE? 
No problem. The On-Demand version will be available. Use it as a training tool at your convenience—whenever your new or existing staff need a refresher or need to understand a new concept. Play it once or dozens of times. A $149 value! 

PLEASE NOTE 
Participation in the webinar is just $149 per site. All materials must be retrieved from the Internet. 

Call your customer service representative toll-free 800-650-6787 or email customerservice@hcpro.com if you have questions.