OPPE and FPPE Case Study: Award-Winning Professional Practice Evaluation Transformation - On-Demand
Available ON-DEMAND
Presented on: 
Tuesday, September 12, 2017
Presented by: 
Raechel Rowland, RN, BSN, LSSGB
Larry Carpenter
Level of Program: 
Intermediate
A decade after their introduction, OPPE and FPPE standards still stump seasoned medical staff and quality teams. For more recent entrants to the field, cultivating a practical, yet meaningful professional practice evaluation program can seem all but impossible.
Hired into a brand-new medical staff quality specialist position, and with no previous experience in medical staff services, Raechel Rowland, RN, BSN, LSSGB, faced the daunting task of overhauling Ascension Borgess Health's existing OPPE and FPPE processes to step up compliance with Joint Commission standards, improve practitioner performance and engagement, and enhance the overall patient experience.
In this 90-minute webinar, Rowland reveals how she leveraged this outsider's perspective to learn the ropes of OPPE and FPPE, identify improvement opportunities in Ascension Borgess' existing processes, and rally colleagues across disciplines to completely transform the Michigan hospital's approach to professional practice evaluation. Joining her is Larry Carpenter, the facility's resident Lean Six Sigma guru, who helped Rowland distill key findings from her preliminary gap analysis into a range of organizational and process improvement tools, including an A3 diagram, current and future state maps, a cycle time algorithm and escalation process, and a root cause analysis.
Since launching this Lean-powered initiative last year, Rowland and her colleagues have built a robust, completely electronic OPPE and FPPE program supported by a detailed policy and comprehensive clinical indicator summary tool. Meanwhile, Ascension Borgess' list of delinquent evaluations has dwindled from 48 entries to four. These impressive strides earned Rowland and Thomas Rohs, MD—the redesign's top physician champion—the 2017 Credentialing Resource Center's (CRC) Excellence in Medical Staff Collaboration Award.
Regardless of whether your organization's professional practice evaluation program needs a tune-up or a complete revamp, Rowland's and Carpenter's candid discussion of steps and stumbling blocks on the road to compliant professional practice evaluation and arsenal of Lean-driven process improvement tools will give you the practical strategies, resources, and inspiration to drive success.
At the conclusion of this program, participants will be able to:
Understand key regulatory and accreditation requirements surrounding professional practice evaluation
Leverage quality software, Lean Six Sigma principles, and other 21st century tools to build a robust, meaningful, and compliant OPPE and FPPE program
Develop full-bodied clinical indicators that promote patient safety, satisfaction, and quality care
Educate practitioners on the merits of practice evaluation and earn broad buy-in on improvement initiatives
Engage key internal and external stakeholders in OPPE and FPPE redesign activities, including MSPs; quality professionals; medical staff leaders; physician executives; IT leaders; risk management, compliance, and process improvement professionals; software vendor representatives; and consultants
Eliminate redundancies in the quality data collection and practitioner onboarding processes
Adapt a collection of field-tested tools for use in their organization's professional practice evaluation activities

Agenda
Learning key OPPE and FPPE concepts and requirements
Taking stock: Connecting with key colleagues, assessing current processes, reviewing past accreditation survey findings, and identifying improvement opportunities
Going paperless: Leveraging existing software to full effect
Harnessing Lean Six Sigma process improvement principles and tools to streamline existing approaches
Developing holistic clinical indicators
Transforming the practice evaluation culture: Identifying physician champions; developing clear, concise educational tools; fueling interdisciplinary collaboration; and getting creative to earn practitioner buy-in
Adapting lessons learned and field-tested tools for your own professional practice evaluation activities
Live Q&A

Who Should Listen?
Medical staff professionals
Medical staff coordinators
Medical staff specialists
Medical staff services directors
Medical staff services managers
Quality directors
Quality professionals
Quality management staff
Risk management staff
Process improvement staff
Regulatory compliance professionals
Peer review chairs
Clinical quality officers
Practitioner onboarding staff
Patient experience officers
Lean Six Sigma professionals
Credentials coordinators
Credentials specialists
Medical staff leaders
Medical directors
Vice presidents of medical affairs/chief medical officers
Department chairs
Credentials committee chairs
Medical staff presidents
Medical executive committee members

Tools 
A3 diagram
Clinical indicator template
Fishbone diagram
FPPE document completion teaching tool
Checklist for an initial meeting with providers
Pie graph of provider specialties by volume
Root cause analysis and action plan
Timeline and escalation path for FPPE completion
OPPE and FPPE policy and procedure
OPPE and FPPE evaluation tools
PowerPoint overview of FPPE
List of helpful links

Meet the Speaker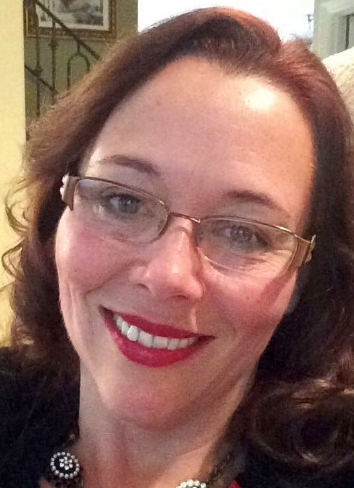 Raechel Rowland, RN, BSN, LSSGB
Clinical Informatics Specialist 
Ascension Borgess Health
Kalamazoo, Michigan
Raechel Rowland is a Lean practitioner and is affiliated with Ascension Borgess Health. Rowland has 30 years of experience in clinical nursing with expertise in Lean Six Sigma, quality, patient safety, regulatory compliance, and clinical informatics. She is known for her passion and commitment to process improvement. Her previous role, medical staff quality specialist, was created to focus on physician performance with a high-level goal of converting the current paper process to electronic physician scorecards and facilitating timely FPPE/OPPE processes for Ascension and its affiliated sites. Rowland is a Lean Six Sigma Green Belt and showcased her work on building this improved process in a capstone project for Ohio University upon completing her BSN this April.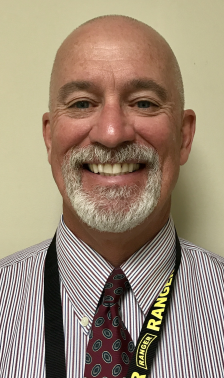 Larry Carpenter
Director, Operations Improvement and Transformation
Ascension Borgess Health
Kalamazoo, Michigan
Larry Carpenter is the director of operations improvement at Ascension Borgess Health in Kalamazoo, Michigan, where he leads and manages process improvement initiatives, key strategic/operational projects, Six Sigma, and Lean training. Prior to working at Ascension Borgess, Carpenter held a variety of administrative and leadership assignments as a director of risk management, director of quality and patient safety, director of process improvement, and director of system integration for several major healthcare systems. In addition to having extensive experience in healthcare system operations, Carpenter also worked for a major medical device company as the director of research and development and as the director of quality assurance and medical affairs. Carpenter is a retired U.S. Army Lieutenant Colonel, and during his career, he held a wide range of operational, technical, and leadership assignments in the U.S. Army and Army Acquisition Corps. Carpenter was certified in the Army Acquisition Corps as a program manager for test and evaluation, logistics management, and contract management. He managed multiple Department of Defense and Department of the Army Aviation programs as deputy program manager and project manager for multiple aviation systems from research and development to major system upgrades. Carpenter has a Bachelor of Science in Engineering from the United States Military Academy, a Master of Science in Administration from Central Michigan University, and a Master of Science in Material Acquisition Management from Florida Institute of Technology. Carpenter is a certified Lean Six Sigma Black Belt and Green Belt from Villanova University, and he also completed the Healthcare Fellowship Program with the Advisory Board Company in Washington, D.C.

Webinar system requirements and program materials: 
To fully benefit from the webinar experience, please note you will need a computer equipped with the following: 

Browser: Microsoft Internet Explorer 6 or later, Firefox, Chrome, or Safari, with JavaScript enabled 
Internet: 56K or faster Internet connection (high-speed connection recommended) 
Streaming: for audio/video streaming, Adobe Flash plug-in or Safari browser on iOS devices 

Prior to the webinar, you will receive an email with detailed system requirements, your login information, presentation slides, and other materials that you can print and distribute to all attendees at your location. 

CAN'T LISTEN LIVE? 
No problem. The On-Demand version is now available. Use it as a training tool at your convenience—whenever your new or existing staff need a refresher or need to understand a new concept. Play it once or dozens of times. A $199 value! 

PLEASE NOTE 
Participation in the webinar is just $199 per site. All materials must be retrieved from the Internet. 

Call your customer service representative toll-free 800-650-6787 or email customerservice@hcpro.com if you have questions.