Achieve OASIS accuracy during PDGM and COVID-19 - On-Demand

Now Available ON-DEMAND

Presented on: Thursday, June 4, 2020  
Presented by: Karen Tibbs, RN, MS, HCS-D, COS-C
During a time when everything is fluid it may be difficult to keep up with the changing rules and relaxed requirements not to mention the fact that agencies are just a few months into a new payment system, PDGM. 
Sign up for this webinar on June 4, and get the blueprint you need to navigate and comply with all of these changes for your entire clinical team from capturing comorbidities for accurate PDGM payments to understanding how to comply with relaxed requirements for OTs to perform the start of care and NPs and PAs to determine home health eligibility. 
Get tips for implementing a quality review process to improve OASIS accuracy to succeed under PDGM—audits, compliance review, documentation improvement, etc. Clinical documentation is imperative to support PDGM! 
Agenda
Support COVID-19 status in documentation 
OTs performing SOC
Timeframes related to OASIS (extension of 5-day completion for comprehensive assessment and waiving 30-day OASIS submission rule) 
Role of NPs and PAs in home health
Assigning COVID-19 codes
Capturing comorbidities
Documentation to support it all
Live Q&As
At the conclusion of this program, participants will be able to:
List three strategies to comply with relaxed requirements around OASIS submissions
Identify ways that NPs and PAs can help determine home health eligibility 
Explain the importance of solid documentation to support codes used for PDGM and COVID-19
Who Should Listen?
Home health agency administrators
Quality managers
Directors of nursing
Clinical supervisors
Compliance officers
Compliance managers
RNs
PTs
Meet the Speaker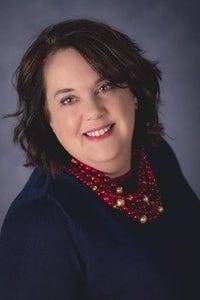 Karen Tibbs, RN, MS, HCS-D, COS-C, is the senior quality manager in OASIS and coding at McBee. She has a master's degree in healthcare quality and 23 years of homecare experience with extensive knowledge in medical review, regulatory compliance, performance improvement, and ICD-10 and OASIS accuracy. As an industry expert, she has partnered with homecare agencies nationwide to develop and implement processes to improve clinical and financial outcomes. Tibbs is a frequent speaker for homecare audiences on assessment data collection, strategies for accuracy, establishing the plan of care, and documentation standards.
Instructions
Webinar system requirements and program materials: 
To fully benefit from the webinar experience, please note you will need a computer equipped with the following:
Browser: Microsoft Internet Explorer 6 or later, Firefox, Chrome, or Safari, with JavaScript enabled 
Internet: 56K or faster Internet connection (high-speed connection recommended) 
Streaming: for audio/video streaming, Adobe Flash plug-in or Safari browser on iOS devices 
Prior to the webinar, you will receive an email with detailed system requirements, your login information, presentation slides, and other materials that you can print and distribute to all attendees at your location. 
CAN'T LISTEN LIVE? 
No problem. The On-Demand version will be available. Use it as a training tool at your convenience—whenever your new or existing staff need a refresher or need to understand a new concept. Play it once or dozens of times. A $249 value! 
PLEASE NOTE 
Participation in the webinar is just $249 per site. All materials must be retrieved from the Internet. 
Call your customer service representative toll-free 800-650-6787 or email customerservice@hcpro.com
 if you have questions.