Master the Modifier Maze: Your Key to Reimbursement, from E/M to Procedural Services - On-Demand
Available ON-DEMAND

Presented on: Tuesday, March 23, 2021 
Presented by: Terry A. Fletcher, BS, CPC, CCC, CEMC, SCP-CA, ACS-CA, CCS-P, CCS, CMSCS, CMC, QMGC, QMCRC, QMPM
Coding modifiers can make or break your revenue. Knowing the correct modifier to attach to your claims can spell the difference between payment and ¬denial. From E/M modifiers -24 and -25 to procedural modifiers, including the -59 and -X modifier subsets, this extended 75-minute program will help you keep your claims clean.
Led by Terry Fletcher, one of America's foremost medical coding experts, the webinar, complete with live Q&A, will review the thorniest and most misunderstood modifier issues in detail. Listeners can use what they learn from this broadcast to avoid denials based on modifier use—and, if denials still result, to defend their modifier use in response. 
At the conclusion of this program, participants will be able to:
Thoroughly understand the most recent developments in medical coding modifiers and their use in denials management
Thoroughly understand the proper use of the most used modifiers, -25 and -59 (and its associated -X modifiers)
Thoroughly understand the proper use of frequently misused modifiers -22, -24, -33, and -76
Solve the modifier issue they've brought to the webinar via the Q&A period
Agenda
Dissect the modifier section of your coding books for better understanding
Navigate appeals letters focused on modifiers
Understand new CMS -X modifier subsets for modifier -59
Find the latest -X modifier use guidance for 2021
Consider modifier -59 red flags vs. CCI edits
Wrap in modifier -22 guidance
Position your practice for pitfalls and positives of modifier -25
Learn correct use of modifier -24
Discern the financial impact of multiple surgery modifiers
Link diagnoses to modifiers
Know modifier -76: Your billing lifesaver
Modifier -PT or -33 for GI: Which is correct and why?
Modifier -GW or -GV for hospice vs. SNF/LTNF patients
Q&A
Who Should Listen?
Coders
Billers
Coding and billing managers
Anyone who interfaces with CPT/HCPCS coding and coding personnel
Meet the Speaker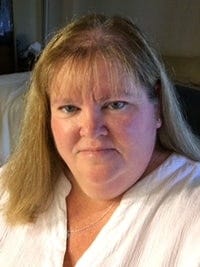 Terry Fletcher, BS, CPC, CCC, CEMC, SCP-CA, ACS-CA, CCS-P, CCS, CMSCS, CMC, QMGC, QMCRC, QMPM, is a healthcare coding and billing consultant based in Laguna Beach, California. With over 30 years' experience in the business of healthcare, Fletcher is an editorial board member for ICD10Monitor.com, a past national advisory board member for AAPC, and past chair for the AAPCCA. She is a CPT® and ICD-10-CM coding, billing, and reimbursement educator for McVey Seminars, AAPC, AHIMA, ICD10University, NSCHBC, DecisionHealth, Ozark Coding Alliance, and her company, Terry Fletcher Consulting, Inc. Fletcher teaches over 100 specialty coding webcasts, conference speaking engagements, and private training modules/webinars every year. She is also a specialty practice auditor for medical practices around the country.
You can find her CodeCast™ podcast series, focusing on physician coding, billing, reimbursement, compliance, and medical industry revenue opportunities, on Apple Podcasts, Stitcher Radio, YouTube, TuneIn, Amazon Podcasts, iHeartRadio, Google Podcasts, and Spotify.
Fletcher is an editorial advisor for Cardiology Coding Alert! and Practice Management Coding Alert! from The Coding Institute. Terry is the co-author of Peripheral & Cardiology Coder from MedLearn, Inc, and authors many publications on coding and billing that you can find on our products page for purchase.
Fletcher holds a bachelor's degree in economics, multiple certifications in coding, and a proficiency certification in ICD-10-CM. Her coding and reimbursement specialties include Cardiology, Peripheral-Cardiology, Gastroenterology, E/M Auditing, Orthopedics, General Surgery, OB-GYN, Dermatology, Interventional Radiology, Telemedicine Services, Clinical Documentation Integrity, and Revenue Cycle Management.
Continuing Education
AAPC
This program has the prior approval of AAPC for 1 continuing education hours. Granting of prior approval in no way constitutes endorsement by AAPC of the program content or the program sponsor.
Ability to claim credits for this webinar expires on: 3/31/22
Instructions
Webinar system requirements and program materials: 
To fully benefit from the webinar experience, please note you will need a computer equipped with the following:
Browser: Microsoft Internet Explorer 6 or later, Firefox, Chrome, or Safari, with JavaScript enabled 
Internet: 56K or faster Internet connection (high-speed connection recommended) 
Streaming: for audio/video streaming, Adobe Flash plug-in or Safari browser on iOS devices 
Prior to the webinar, you will receive an email with detailed system requirements, your login information, presentation slides, and other materials that you can print and distribute to all attendees at your location. 
CAN'T LISTEN LIVE? 
No problem. The On-Demand version will be available. Use it as a training tool at your convenience—whenever your new or existing staff need a refresher or need to understand a new concept. Play it once or dozens of times. A $199 value! 
PLEASE NOTE 
Participation in the webinar is just $199 per site. All materials must be retrieved from the Internet. 
Call your customer service representative toll-free 800-650-6787 or email customerservice@hcpro.com if you have questions.