Medicare Part B: Get the Most Out of Your SNF Reimbursement - On-Demand
Available ON-DEMAND
Presented on:
Thursday, November 10, 2016
Presented by:
Janet Potter, CPA, MAS
Level of Program:
Intermediate 
Understanding the many requirements for billing Medicare Part B can be a daunting task. Questions and issues will arise regarding claim discrepancies, and you'll need to understand how to respond. Being able to verify what's on the claim before it's billed as well as having solid communication between billing, nursing, and therapy is paramount to successful reimbursement. This program will help explain what items can be billed by the SNF and how to maximize reimbursement for your facility.
During this 90-minute program, expert speaker Janet Potter, CPA, MAS, will review the required coding for Part B claims, how to calculate expected payments, and how to resolve discrepancies between documentation and claims.
At the conclusion of this program, participants will be able to: 

Review the required coding for Part B therapy claims 
Determine whether other Part B revenue sources are appropriate for your facility 
Calculate the expected payment for Part B therapy claims 
Understand how to resolve discrepancies between documentation and claims

Who Should Listen?
Coders 
SNF Nurses 
Owners/directors/administrators 
Quality assurance/quality improvement staff 
Compliance officers 
Billers/bookkeepers 

Agenda
Part B therapy coding requirements 
Billing of Part B therapy to non-facility residents 
Other items that can be billed by the SNF to Part B 

Vaccines 
Medical supplies 

Part B reimbursement issues—how is it paid? 

Physician fee schedule and annual changes 
How is sequestration calculated? 

Consolidated billing as it applies to Part B 
Q&A

Tools
List of G codes for functional reporting 
Sample SNF Part B claim

Meet the Speaker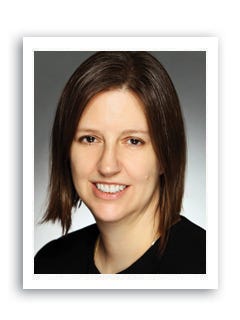 Janet Potter, CPA, MAS, is a senior manager in the healthcare research team at Marcum LLP. Potter joined Marcum through the firm´s 2015 merger with Frost, Ruttenberg, & Rothblatt PC (FR&R Healthcare Consulting, Inc.). She delves into numerous aspects of the healthcare industry, including HIPAA, the Medicare Prescription Drug Program (Part D), and research into ongoing regulations and various healthcare topics pertaining to Medicare and Illinois Medicaid.
She is instrumental in writing and preparing client bulletins, speaker presentations, and seminar materials, as well as monitoring industry websites for regulatory and compliance changes, informing clients and colleagues of the changes, and assisting in interpretation of new regulations and guidance. Potter is a member of the Advisory Board for HCPro's Billers' Association for Long-Term Care and is a frequent contributor to PPS Alert for Long-Term Care and other HCPro publications.

Webcast system requirements and program materials: 
To fully benefit from the webcast experience, please note you will need a computer equipped with the following: 

Browser: Microsoft Internet Explorer 6 or later, Firefox, Chrome, or Safari, with JavaScript enabled 
Internet: 56K or faster Internet connection (high-speed connection recommended) 
Streaming: for audio/video streaming, Adobe Flash plug-in or Safari browser on iOS devices 

Prior to the webcast, you will receive an email with detailed system requirements, your login information, presentation slides, and other materials that you can print and distribute to all attendees at your location. 

COULDN'T LISTEN LIVE? 
No problem. The On-Demand version is now available. Use it as a training tool at your convenience—whenever your new or existing staff need a refresher or need to understand a new concept. Play it once or dozens of times. A $199 value! 

PLEASE NOTE 
Participation in the webcast is just $199 per site. All materials must be retrieved from the Internet. 

Call your customer service representative toll-free 800-650-6787 or email customerservice@hcpro.com if you have questions.