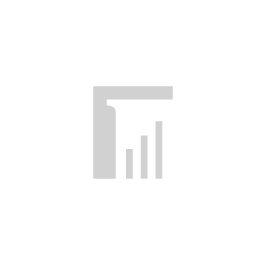 WEBCAST presented on: Thursday August 15, 2013.
Available ON-DEMAND.
Presented by: Frosini Rubertino, RN, C-NE, CDONA/LTC, CPRA
Sponsored by: The Medicare Billing Manual for Long-Term Care
Regulatory specialist Frosini Rubertino, RN, C-NE, CDONA/LTC, CPRA, guides you through the triple check process of submitting Medicare Part A and Part B claims. Facilities will learn how to implement a triple check as part of its day-to-day routine and ultimately improve its chances of submitting clean claims.
Learning Objectives
At the conclusion of this program, participants will be able to:
Discuss the Triple Check process for Medicare Part A and Part B
Review a UB-04 from an auditor's point of view in order to identify trends and discrepancies
Demonstrate methods to improve communication between nursing, therapy, and billing departments
Discuss training and education methods to keep current with Medicare regulations

Agenda
Implement a triple check process

Collaborating between departments to transmit a "clean" bill to Medicare

Review UB-04 from an auditor's point of view

Understanding the relationship between therapy documentation, nursing documentation and billing
Case scenario: Documentation, the MDS, and UB-04  

Demonstrate methods to improve communication between departments

De-fragmenting by transitioning from multi-disciplinary to inter-disciplinary

Build a solid system through training and education

Benefit periods
Skilled service categories
Daily routines
Who should listen?
Billing Staff, Billing Managers, Medicare Manager, QAPI chairperson, QA committee members, Compliance and Ethics Committee members, Director of Nursing, Administrators, Staff Nurses, Staff Educators, MDS Coordinators, Therapists
Webcast system requirements and program materials:
To fully benefit from the webcast experience, please note you will need a computer equipped with sound card, an Internet connection, speakers, Macromedia Flash player Version 7.0 or higher, a recommended screen resolution of 1024 x 768, and an Internet browser (e.g. Internet Explorer). The use of AOL is not recommended.
You will receive an e-mail with detailed system requirements, your log-in information, presentation slides, and other materials that you can print and distribute to all attendees at your location.
PLEASE NOTE
Participation in the ON-DEMAND webcast is just $199 per site. All materials must be retrieved from the Internet.