Denials, Audits, and Appeals: Pitfalls and Practices of Working Together With the Managed Care Department - On-Demand
Available ON-DEMAND
Presented on: Thursday, February 24, 2022 
Presented by: Brian McGraw and Kendall Smith, MD
Managing commercial payer denials and audits is a complex and resource-intensive process—and organizations often have minimal guarantees of success. Processes to address commercial payer audits, denials, and appeals aren't uniform and are defined in an array of resources, including payer contracts, manuals, and other communications. Because these resources are rarely centralized and are typically managed by different departments, denials management teams often miss crucial information, resulting in unnecessary loss of revenue.
During this 60-minute webinar, expert speakers Brian McGraw and Kendall Smith, MD, will explain practical strategies for improving denials management and bringing payer contracting/managed care staff into the loop. They'll discuss the critical role of payer contracting/managed care in developing effective processes for commercial payer denials and audits, and look at leveraging contract terms to improve internal processes and ensure that commercial payers are playing by the rules. After the presentation, attendees will be able to ask questions during a live Q&A.
At the conclusion of this program, participants will be able to:
Describe strategies for improving denials management
Analyze processes to improve communication between denials management and managed care
Identify methods to report and track outcomes
Agenda
History and background

The appeals department/managed care department relationship

Leaving no stone unturned

Does your managed care department support full escalation?

Fair and reasonable

Evaluating and negotiating for fair audit terms in commercial contracts
Evaluating and negotiating for fair dispute resolution terms in commercial contracts

Denial and audit outcomes reporting

What does your managed care department need?

Q&A
Who Should Listen?
Revenue cycle directors/managers
Revenue integrity directors/managers
Revenue cycle staff
Revenue integrity staff
Denials management directors/managers
Denials management staff
HIM directors/managers
UR committee members
Physician advisors
UR staff
PFS directors/managers
PFS staff
Billing managers
Business office directors/managers
Payer contracting/managed care directors/managers
Meet the Speakers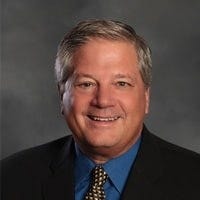 Brian McGraw is the founder and president of Intersect Healthcare and the Denial Research Group (AppealMasters), each firm a national leader for appeal support services and next-generation denials/appeals management. The denial technology and revenue recovery methods he designed are used by over 500 hospitals and health systems nationwide. As a fierce advocate for hospitals and physicians in their right to be fully paid, he consults with and educates revenue integrity and compliance leaders throughout the U.S. on government and commercial claim dispute resolution management. He is a nationally recognized speaker and sought-after expert in revenue risk management, regulatory audit management, and payer compliance. McGraw pioneered the early design and development of management software for revenue compliance and next-generation revenue cycle management technology to improve hospital net revenue performance. Over the last 20 years, he has worked with hundreds of hospitals and many of the nation's largest healthcare systems to improve their managed care reimbursements, denied claim recoveries, billing integrity, RAC/MAC audit management, and Medicare compliance.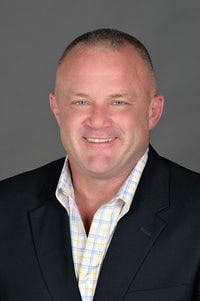 Kendall Smith, MD, is a Senior Fellow in Hospital Medicine and is chief physician advisor for AppealMasters, a leading appeal educator and appeal services firm for hospitals and health systems. He's been deeply involved in denials and appeals management throughout his hospitalist career, working collaboratively with UR/case management departments as well as managed care and hospital C-suite executives. His familiarity with managed care denials led him to design and implement a number of CDI programs, including those at the Cleveland Clinic in Florida and the MedStar Washington Hospital Center. He has served as a physician leader on hospital revenue cycle management teams while also serving as the physician advisor for clinical resource management. Dr. Smith is also an AHIMA ICD-CM/PCS Approved Trainer/Ambassador.
Continuing Education
AAPC
This program has the prior approval of AAPC for 1 continuing education hours. Granting of prior approval in no way constitutes endorsement by AAPC of the program content or the program sponsor.
Ability to claim credits for this webinar expires on: 02/28/23
National Association of Healthcare Revenue Integrity (NAHRI)
This program has been approved for 1 continuing education units towards fulfilling the requirements of the Certification in Healthcare Revenue Integrity (CHRI), offered as a service of the National Association of Healthcare Revenue Integrity (NAHRI).
These credits expire on 2/24/23.
Instructions
Webinar system requirements and program materials: 
To fully benefit from the webinar experience, please note you will need a computer equipped with the following:
Browser: Microsoft Internet Explorer or Edge, Firefox, Chrome, or Safari, with JavaScript enabled 
Internet: Internet connection (high-speed connection recommended) 
Streaming: Access audio/video streaming from any browser on a computer, mobile, or tablet device
Prior to the webinar, you will receive an email with detailed system requirements, your login information, presentation slides, and other materials that you can print and distribute to all attendees at your location. 
CAN'T LISTEN LIVE? 
No problem. The On-Demand version will be available. Use it as a training tool at your convenience—whenever your new or existing staff need a refresher or need to understand a new concept. Play it once or dozens of times. A $229 value! 
PLEASE NOTE 
Participation in the webinar is just $229 per site. All materials must be retrieved from the Internet.
Call your customer service representative toll-free 800-650-6787 or email customerservice@hcpro.com if you have questions.