About AHCC Membership
We invite you to join the Association of Home Care Coding and Compliance, the leading home health professional community. We'll help you build your network, advance your career, and access critical industry information and events.
AHCC members support the association's mission by earning and encouraging professional credentialing, participating in or sponsoring continuous professional education and training activities for skills maintenance, and participating in advocacy activities to help increase the visibility of the integral role post-acute care plays in the care continuum. Members include:
Home Health Nurses
Coders & Coding Managers
QA & Compliance Managers
Therapists
Clinical Supervisors
Compliance Officers


Member Benefits Include:
AHCC Quarterly Journal
Access to our Tools and Resources Library
BMSC CEU opportunities
Access to the AHCC Career Center
Discounts in the DecisionHealth Store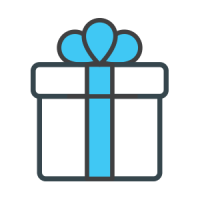 Attention exam purchasers: One complimentary year of AHCC membership is our gift to you when you purchase a BMSC exam. No need to purchase the membership separately!
About AHCC Membership
As an AHCC member, you can save big on a variety of DecisionHealth resources, and it's as easy as 1, 2, 3!
Log into your HCPro store account before you shop
Add applicable items into the cart
Receive your AHCC discount at checkout!


What resources can AHCC members receive an exclusive discount on?
*Cannot be combined with other event promotions, except for Early Bird pricing. AHCC members can receive $100 off one registration per event.
**Excludes Loyal Listener Library


FAQs
Q: I just purchased ____ from DecisionHealth. Can I receive my member discount retroactively?
A: Unfortunately, we cannot apply discounts on purchases that have already been made.

Q: Am I able to purchase multiple products that have different discount amounts in a single order? For example, if I were to purchase a book for 15% off and an event registration for $100 off, would that be an issue?
A: Yes! Each product in your cart (if applicable) will receive its respective discount. 

Q: I have used multiple emails to checkout on store.decisionhealth.com. Which email should I use to receive the discount?
A: Use the email address that your AHCC membership account is associated with. Can't remember your login? You can call our Customer Service department 1-855-225-5341 for help from Monday – Friday, 8:00 a.m. – 5:00 p.m. Central Standard Time. 

Q: I'm not seeing the discounts being applied to my order. What do I do?
A: First, please refer to the full list of applicable products that AHCC members can receive discounts on. If the item(s) in your cart still fall under this list, please contact Customer Service at 1-855-225-5341 or by email at customer@decisionhealth.com. Please note, our Customer Service department is only available from Monday – Friday, 8:00 a.m. – 5:00 p.m. Central Standard Time
Second, are you logged into the store as a registered user with the same email address as your AHCC membership, prior to adding the items to your cart? That is required to see the discount.

Q: I received a sale email from DecisionHealth. Can I combine that offer with my AHCC membership discount?
A: Unfortunately, the AHCC membership cannot be combined with other offers. You can however, receive the larger of the two discounts at checkout. If the larger discount is a provided coupon code, that code will have to be manually entered prior to checkout.
You may also be interested in the following product(s)
| | | | |
| --- | --- | --- | --- |
| | | | |