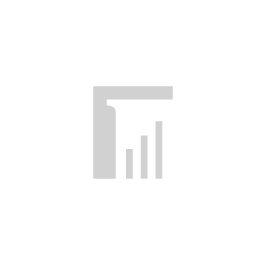 WEBCAST presented on: Friday, September 20, 2013
Available ON-DEMAND
 
Presented by:  Robert S. Gold, MD and Gloria Miller, CPC, CPMA
You need to go beyond debridement when it comes to inpatient wound care.

During this webcast, Robert S. Gold, MD and Gloria Miller, CPC, CPMA address the common issues associated with wound care coding along with wound care issues related to present-on-admission reporting and hospital-acquired conditions. Coders will learn the clinical information they need to properly code for wound care as well as strategies for

documentation, including potential querying.
At the conclusion of this program, participants will be able to:
Identify and address common issues related to wound care coding and documentation
Define various types of wounds beyond pressure ulcers
Understand what types of wounds justify an inpatient stay
Identify adjunctive therapies for treatment and how they fit for both inpatient and outpatient settings
AGENDA
Definition of a wound beyond pressure ulcer

Delayed closures
Large areas of dead tissues that need to be treated over time
Open fractures
Many other wounds
The changes for diagnostic purposes for ICD-10

Range of operative procedures

ICD coding and CPT coding: When outpatient treatment is the same as inpatient treatment

Closures: Primary, secondary, delayed, rotational flap, etc.
When does debridement stand alone, when is it coded additionally and when is it included in a procedure

When inpatient requirements are the only way to treat a wound
Integumentary system defects: Beyond pressure ulcers for ICD-10

What justifies an inpatient stay

Outpatient procedures in the inpatient setting
Incorporating the extent of wounds created in the inpatient environment during a stay

Started as an inpatient and finished as outpatient
Started as inpatient and finished as inpatient

Staging
Infections
Diabetic ulcers

Adjunctive therapy for treatment and how they fit for inpatient and outpatient

Wound vac
HBO therapy
Skin substitutes, those covered inpatient vs. outpatient
Maggot therapy
Ultrasonic
Reimbursement and quality of care

Case studies
WHO SHOULD LISTEN 
Inpatient coders, HIM directors and managers, coding managers and supervisors, CDI professionals, revenue cycle managers, auditors, compliance officers and staff, wound therapists, chargemaster coordinators, billing staff, finance staff
BONUS MATERIALS
In addition to the expertise and advice presented during this audio conference, you'll also receive a slide presentation of the program materials.
MEET THE SPEAKERS
Robert S. Gold, MD, is founder and CEO of DCBA, Inc., in Atlanta, GA, a nationally recognized provider of physician to physician directed Clinical Documentation Improvement programs.  He has more than 45 years of experience as a physician, medical director, and consultant. Dr. Gold writes Clinically Speaking for Briefings on Coding Compliance Strategies and Minute for the Medical Staff for Medical Records Briefing, and is the author of the training handbook, Documentation Strategies to Support Severity of Illness: Ensure an Accurate Professional Profile, all from HCPro.

Gloria Miller, CPC, CPMA, is vice president of reimbursement services at Comprehensive Healthcare Solutions, Inc. in Tacoma, WA, and assists hospitals with correct documenting, coding and billing for wound care and hyperbaric services. She has many years of varied experience in healthcare reimbursement including durable medical equipment, hospital billing, skilled nursing facility billing, and infusion pharmacy billing.
Robert A. Ersek, MD, FACS, owner and a surgeon at Personique in Austin, TX, has developed and invented unique procedures for many surgical techniques. He is a highly sought after speaker and educator on plastic surgery. Dr. Ersek is a clinical assistant professor of plastic surgery at Southwest Texas State University and an instructor at The University of Texas.

MISSED THE LIVE WEBCAST?
No problem. This webcast is now available on-demand. Use it as a training tool at your convenience—whenever your new or existing staff need a refresher or need to understand a new concept. Play it once or dozens of times!