Facet Renovations: Understand and Follow the New Uniform Policy for Blocks and Radiofrequency Ablations - On-Demand
Available ON-DEMAND
Presented on: Wednesday, July 14, 2021
Presented by: Amy Turner RN, BSN, MMHC, CPC, CHC, CHIAP Director, abeo Solutions
New frequency and interval limits, new rules for coding diagnostic blocks, and new restrictions on therapeutic blocks. These are just three of the changes you'll find in the new uniform local coverage determination (LCD) and companion billing and coding article: Facet Joint Interventions for Pain Management. These services represent hundreds of millions of dollars for anesthesia, pain management, and physiatry specialists. Members of a practice, including coders, clinicians, and schedulers, must understand the update to prevent a wave of revenue-draining denials. And there's a compliance risk, too. Facet joint nerve blocks and radiofrequency ablation have long been subject to scrutiny by MACs and the HHS Office of Inspector General. The Department of Justice has prosecuted physicians who've submitted claims for medically unnecessary facet joint blocks. Denials can be a red flag that a practice isn't keeping up with—or is deliberately ignoring—the new rules, which in turn can trigger audits and investigations. 
At the conclusion of this program, participants will be able to:
Apply the new rules for facet joint intervention services
Identify services that will require an appeal and the documentation that supports medical necessity
Mitigate errors that will trigger denials and demands for recouping overpayments
Agenda
Uniform LCD—what's new?

Frequency limits and procedure intervals

Calculating the 12-month rolling period

Denial challenges

All therapeutic blocks
Third-level blocks (64492 and 64495)
Shorter intervals between initial and follow-up diagnostic blocks
Synovial cyst aspirations

Uniform billing and coding article—what's new?

Modifier -KX: when to use it and why
New non-covered procedure codes
New covered ICD-10-CM codes

Facet cyst rupture guidance

Recent updates to commercial facet intervention policies
Who Should Listen?
Coding managers

Billing managers
Compliance managers
Practice managers
Consultants
Meet the Speaker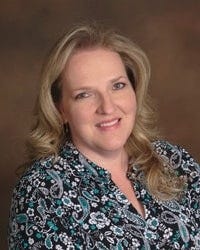 Amy Turner, RN, BSN, MMHC, CPC, CHC, CHIAP, has a widespread background in clinical operations, revenue cycle, internal audits, risk management, and healthcare administration. Turner has 21 years of pain management experience and uses her unique blend of clinical training, coding education, and revenue cycle knowledge with an overlay of regulatory compliance expertise to offer insights that speak to both clinicians and executives. Turner's experience includes working in large and small private practices, at academic facilities, and with hospital-based physicians. She is responsible for proposing, budgeting, staffing, leading, and conducting various consulting engagements covering a wide spectrum of healthcare-related needs.
Continuing Education
AAPC
This program has the prior approval of AAPC for 1 continuing education hours.
Granting of prior approval in no way constitutes endorsement by AAPC of the program content or the program sponsor. Ability to claim credits for this webinar expires on: 7/30/22
BMSC
This program is approved by the Board of Medical Specialty Coding & Compliance (BMSC) for CEU(s).
Ability to claim credits for this webinar expires on: 7/13/22
Instructions
Webinar system requirements and program materials: 
To fully benefit from the webinar experience, please note you will need a computer equipped with the following:
Browser: Microsoft Internet Explorer or Edge, Firefox, Chrome, or Safari, with JavaScript enabled 
Internet: Internet connection (high-speed connection recommended) 
Streaming: Access audio/video streaming from any browser on a computer, mobile, or tablet device
Prior to the webinar, you will receive an email with detailed system requirements, your login information, presentation slides, and other materials that you can print and distribute to all attendees at your location. 
CAN'T LISTEN LIVE? 
No problem. The On-Demand version will be available. Use it as a training tool at your convenience—whenever your new or existing staff need a refresher or need to understand a new concept. Play it once or dozens of times. A $199 value! 
PLEASE NOTE 
Participation in the webinar is just $199 per site. All materials must be retrieved from the Internet. 
Call your customer service representative toll-free 800-650-6787 or email customerservice@hcpro.com if you have questions.