Facet Joint Interventions & Epidural Injections: Understand the New Rules to Avoid the New Risks - On-Demand
Available ON-DEMAND
Presented on: Wednesday, February 2, 2022 
Presented by: Amy Turner, RN, BSN, MMHC, CPC, CHC, CHIAP Director, advisory solutions, Ventra Health
Medicare Administrative Contractors joined forces and issued uniform local coverage determinations for paravertebral facet interventions and epidurals in 2021. The new policies contain tougher guidelines and unusual requirements that could spell denials and disaster for unwary practices. For example, forgetting to add a modifier to diagnostic epidurals and facet blocks will snarl your claims for diagnostic and therapeutic services, 64492 and 64495 will be denied, and therapeutic facet blocks must be defended on appeal.
This one-hour webinar will wrap up our series on these groundbreaking updates by highlighting the greatest documentation and coding risks in the new policies and offering solutions your practice can use right away.
At the conclusion of this program, participants will be able to:
Explain and apply the new uniform policies
Document and code facet joint interventions and epidural injections appropriately
Know when it is appropriate to appeal a denial and the steps to take in doing so
Agenda
Conservative treatment is the root of medical necessity for interventional procedures. Discover how it is defined, what practices must document, and the rare instances when it is not required.
Coverage indications must be supported at every phase of treatment. Learn the steps to correct documentation and coding to prevent denials and overpayment demands.
Diagnostic blocks pinpoint the cause of pain and indicate whether therapeutic services are appropriate. Review what should be in diagnostic block documentation, including how the patient's response to the block should be recorded. You'll also receive tips for making sure modifier -KX is appended to these claims.
Therapeutic paravertebral facet blocks will be denied for medical necessity but may be appealed when a patient is not a candidate for radiofrequency ablation. Understand the conditions that may justify a therapeutic block, the documentation you'll need to launch a successful appeal, and what to include in your appeal letter.
Intralaminar epidurals without imaging will also be denied. Familiarize yourself with the rare exceptions to this guideline and the documentation you'll need to support an appeal.
Sedation with a procedure is the rare exception to the rule. Find out how the guidelines have gotten tougher and what documentation is necessary to support moderate sedation, general anesthesia, and monitored anesthesia care.
Q&A
Who Should Listen?
Coding managers
Billing managers
Compliance managers
Practice managers
Consultants
Meet the Speaker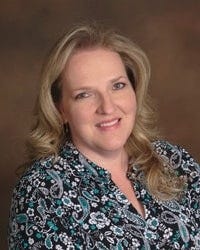 Amy Turner, RN, BSN, MMHC, CPC, CHC, CHIAP, has a widespread background in clinical operations, revenue cycle, internal audit, risk management, and healthcare administration. She is a registered nurse as well as a Certified Professional Coder, Certified Healthcare Compliance specialist, and Certified Healthcare Internal Audit Professional. Turner has 21 years of pain management experience and uses her unique blend of clinical training, coding education, and revenue cycle knowledge with an overlay of regulatory compliance expertise to offer insights that speak to both clinicians and executives. Turner's experience includes working in large and small private practices, at academic facilities, and with hospital-based physicians. She is responsible for proposing, budgeting, staffing, leading, and conducting various consulting engagements covering a wide spectrum of healthcare-related needs.
Continuing Education
AAPC
This program has the prior approval of AAPC for 1 continuing education hours. Granting of prior approval in no way constitutes endorsement by AAPC of the program content or the program sponsor.
Ability to claim credits for this webinar expires on: 02/28/2023
BMSC
This program is approved by the Board of Medical Specialty Coding & Compliance (BMSC) for CEU(s).
Ability to claim credits for this webinar expires on: 02/01/2023 
Instructions
Webinar system requirements and program materials: 
To fully benefit from the webinar experience, please note you will need a computer equipped with the following:
Browser: Microsoft Internet Explorer or Edge, Firefox, Chrome, or Safari, with JavaScript enabled 
Internet: Internet connection (high-speed connection recommended) 
Streaming: Access audio/video streaming from any browser on a computer, mobile, or tablet device
Prior to the webinar, you will receive an email with detailed system requirements, your login information, presentation slides, and other materials that you can print and distribute to all attendees at your location. 
CAN'T LISTEN LIVE? 
No problem. The On-Demand version will be available. Use it as a training tool at your convenience—whenever your new or existing staff need a refresher or need to understand a new concept. Play it once or dozens of times. A $199 value! 
PLEASE NOTE 
Participation in the webinar is just $199 per site. All materials must be retrieved from the Internet.
Call your customer service representative toll-free 800-650-6787 or email customerservice@hcpro.com if you have questions.