Dementia Care in Assisted Living: New Strategies for Improving Resident Care -
On-Demand
Now available ON-DEMAND
Presented by: Kerry C. Mills, MPA
Presented on: Wednesday, December 2, 2015
As the number of people living with dementia continues to rise, the need for modernized care approaches in the healthcare settings that many call home is more urgent than ever. In this 90-minute webcast, expert Kerry C. Mills, MPA, reveals that, while assisted living facilities (ALF) have long been leaders in memory care, the practices they've relied on in the past are no longer meeting the evolving needs and desires of their current clientele.
Drawing on international dementia care experience and today's leading industry research, Mills separates the fact from the fiction when it comes to dementia symptoms, progressions, and what exactly constitutes an effective intervention. In a presentation rich with illustrative anecdotes, interactive tools, and holistic strategy, Mills helps ALF leaders set standards that are suitable for the modern world and are able to facilitate ongoing quality of care and life among residents living with dementia.
At the end of this on-demand program, you will be able to:
Demonstrate knowledge on dementia care essentials, including disease symptoms, progressions, and best practices
Replace outdated approaches to dementia care with modern varieties that are pliable enough to meet the diverse needs of today's residents
Balance care and fiscal considerations to stay viable in a changing marketplace
Equip staff with the tools and supports they need to provide top-notch care to their residents

Agenda
Unpacking dementia: Lay the groundwork for individualized, hands-on care

Understanding the disease's physical manifestations–the symptoms that we can "see" and build our responses and care approaches around.
Identifying the commonalities of disease trajectories across dementia's myriad forms–a departure from traditional tunnel vision on Alzheimer's-specific progressions, which overlooks the many residents living with undiagnosed yet visible symptoms of cognitive impairment.
Taking action: What we can do to promote quality of life and curb adverse behaviors

"We've always done it that way" and why this approach doesn't work.
Developing effective communication skills, including nonverbal and listening varieties.
Differentiating between symptoms of dementia and conditions that often accompany or coincide with it, such as constipation and UTIs–the first step in distinguishing irreversible symptoms from reversible ones and planning care accordingly.
Launching investigations to get to the heart of an adverse behavior. Pinpointing triggers using a behavior log, a practice that will yield targeted insights without bogging down time-strapped staff with extra paperwork.
Dispelling longstanding dementia care myths: Alternatives for a resident-centered care climate

Adopting human-based approaches and adjusting courses of care based on the evolving needs of individual residents.
Fighting historic tendencies toward overgeneralized or preemptive intervention.
Motivating staff: Inspire the direct care team to stay on board and provide quality care

Attracting and retaining talented, committed care staff.
Preserving budgets by emphasizing proper—not necessarily increased—staffing.
Building effective training regimens that promote ongoing excellence in care delivery.
Earning coveted staff buy-in for culture and operational transformation initiatives.

Handouts
Resident Behavior Log
Memory Care Resident Q&A for Facility
Resident Sleep Behavior Log

Who Should Attend
Program directors, activity directors, executive directors, hands-on nurses, director of wellness

Meet the Speaker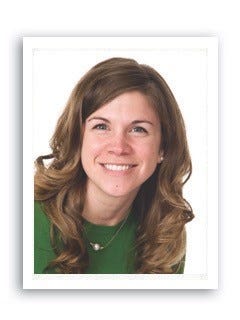 Kerry C. Mills, MPA, earned recognition in the field of Alzheimer's care as a regional manager for a pioneering Alzheimer's healthcare organization, where she served for eight years. Her goal then and now is to change the perception of dementia in the public square. Kerry has witnessed many success stories firsthand and knows that much of the despair and anguish of families can be overcome through education and training. As founder and president of Engaging Alzheimer's LLC, she has had many opportunities to share her expertise and vision here in the United States as well as in Canada, the United Kingdom, Hong Kong, and China. Most recently, she has co-authored I Care: A Handbook for Care Partners of People With Dementia. Kerry is a regular guest on local radio stations and has completed an interview on PBS' The News Hour with host Paul Solman.

Webinar system requirements and program materials:
To fully benefit from the webinar experience, please note you will need a computer equipped with the following:
Browser: Microsoft Internet Explorer 6 or later, Firefox, Chrome, or Safari, with JavaScript enabled
Internet: 56K or faster Internet connection (high-speed connection recommended) 
Streaming: for audio/video streaming, Adobe Flash plug-in or Safari browser on iOS devices
Prior to the webinar, you will receive an email with detailed system requirements, your login information, presentation slides, and other materials that you can print and distribute to all attendees at your location.
COULDN'T LISTEN LIVE? 
No problem. The On-Demand version is also available. Use it as a training tool at your convenience—whenever your new or existing staff need a refresher or need to understand a new concept. Play it once or dozens of times. A $199 value! 

Please note 
Participation in this webinar is just $199 per site. All materials must be retrieved from the Internet. 

Call your customer service representative toll-free 800-650-6787 or email customerservice@hcpro.com if you have questions.