HCPro Boot Camp Instructor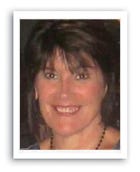 Sharme Brodie, RN, CCDS, is a CDI education specialist with HCPro. Brodie serves as a full-time instructor for the CDI Boot Camp as well as a subject matter expert for ACDIS. Her six years of CDI experience includes a background in consulting in which she provided program reviews and training to medical staffs, including physician education at various healthcare facilities.
Brodie has implemented and overseen a CDI department in a small community hospital and helped with the revitalization of CDI at another facility. Her nursing experience includes mother/baby, L&D, pediatrics with urgent care, GI lab, and case management.