HCPro Boot Camp Instructor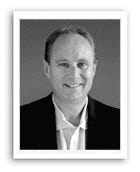 Hugh E. Aaron, MHA, JD was the original developer of the Medicare Boot Camp® – Hospital Version and continues to serve as an instructor for that course for HCPro. In 2003, he founded HRAI Coding Specialists, LLC, a national training firm focusing on healthcare regulatory compliance. He sold that firm to HCPro, Inc. in 2006.
In addition to his work with HCPro, Hugh is an independent consultant. His consulting firm, The Aaron Group, LLC, provides revenue cycle consulting and training to hospitals, physician practices and other healthcare organizations.
Hugh has an extensive health industry background. Much of his work over the course of his career has focused on Medicare reimbursement and compliance issues. Hugh is credentialed as a Certified Professional Coder (CPC) and Certified Professional Coder – Hospital (CPC-H) by the American Academy of Professional Coders.
Hugh is an Adjunct Assistant Professor at the University of Richmond where he teaches Health Care Regulation.
Hugh earned his Juris Doctor degree (cum laude) from the University of Richmond. He also holds a Master of Health Administration degree from the Medical College of Virginia and a Bachelor of Business Administration degree from Christopher Newport College.
A Virginia native, Hugh and his wife, Laura, currently live in Vero Beach, Florida. Hugh and Laura are both avid cyclists and scuba divers.
Need to train a group?
Bring our industry-leading instructors to your facility! Hosting a Boot Camp is a cost-effective and convenient solution for training your staff on the latest regulations. For more information, call 877-233-8734 or contact one of our account managers.