Acute and Postacute Care Coordination: Manage Quality and Financial Outcomes of Prolonged Hospitalization - On-Demand
Available ON-DEMAND
Presented on:
Wednesday, October 18, 2017
Presented by:
Katherine M. Reilly, RN, MS, ACM
Lisa Gawle, RN, BSN
Level of Program:
Intermediate
The decision to transfer patients from acute to postacute facilities involves not only a determination of whether the level of care is appropriate, but also an examination of evolving reimbursement methodologies. Beginning in October, the phased-in, blended reimbursement rate for long-term acute care hospitals (LTACH) will roll back, and these facilities will be paid at a short-term acute care rate, resulting in a reduction in payments for cases that do not meet standard criteria. Care management, finance, and chargemaster coordinators must collaborate to ensure LTACH transfers and discharges meet one or more criteria to qualify for a higher standard federal payment rate under the long-term care hospital prospective payment system (LTCH PPS).
During this on-demand program, our expert speakers Katherine M. Reilly, RN, MS, ACM, and Lisa Gawle, RN, BSN, will help participants determine whether acute care patients meet LTACH admission criteria and break down the requirements for receiving full payment under the LTCH PPS. The financial implications of a three-day ICU stay on LTACH reimbursement and the use of associated revenue codes 020 and 021 will be explained. Participants will learn how and why care managers must work with finance and chargemaster coordinators to understand revenue codes for room types, cost reporting, and the use of resources that impact acute-to-postacute transfers.
At the conclusion of this on-demand program, participants will be able to:

Define the LTACH level of care and identify the appropriate patient population for long-term acute care
Define Medicare admission criteria for an LTACH level of care and apply the three-midnight rule as defined by CMS for admission to LTACHs
Recognize the differences in medical management between LTACHs, inpatient rehabilitation facilities, and skilled nursing facilities
Explain how new Medicare regulatory changes will affect transitions of care
Describe CMS quality reporting for LTACHs
Explain the criteria for a case to be eligible to receive full payment under the LTCH PPS

Who Should Listen? 
Hospital nurse and social work case managers
Insurance case managers
Quality professionals
Physicians and physician advisors
Finance staff
Chargemaster coordinators
Revenue cycle directors and managers
Case managers
Care managers
Case management directors
Care management directors
Social workers

Agenda 
Discuss the clinical, patient-centered, and financial benefits of LTACHs
Explain the admission criteria for patients to be considered for an LTACH level of care
Explain the impact of three-day ICU stays on LTACH admissions and reimbursement, including an explanation of associated DRGs and revenue codes 020 and 021
Explain the impact of the three-night ICU stay on length of stay
Discuss CMS' definition of level of care criteria based on patient acuity
Compare and contrast LTACHs and other postacute care settings
Explore the impact of LTACH level of care on readmissions
Break down CMS' outcome measures, which are now required for LTACHs

Tools
CMS ruling for LTACH admission
LTACH/IRF/SNF comparison chart

Continuing Education
Commission for Case Manager Certification (CCMC)
(Live + On Demand) This program has been pre-approved by The Commission for Case Manager Certification to provide continuing education credit to CCM® board certified case managers. The course is approved for 1.5 CE contact hours. (Ability to claim continuing education credits for this webinar expires on: 10/17/18.)

Meet the Speakers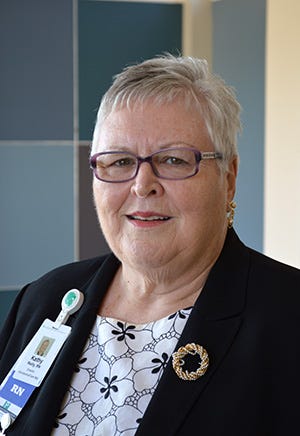 Katherine M. Reilly, RN, MS, ACM, is the director of admissions and care management at Gaylord Hospital in Wallingford, Connecticut. She is involved in various aspects of the care management industry, including managing resources, integrating clinical care, and maximizing reimbursement in the acute and postacute care setting. Reilly is experienced in data management and analysis, clinical documentation integrity, technology integration, and contract negotiation. She is a member of the American Case Management Association (ACMA) and is co-chair of the education committee for the Connecticut chapter of the ACMA.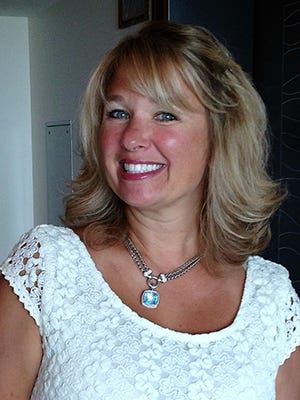 Lisa Gawle, RN, BSN, is a regional healthcare manager at Gaylord Hospital. She has been a nurse for 23 years and has a background in critical care nursing and care management. Gawle has consulted with hospitals across the country, reviewing their case management models, lengths of stay, and payer mixes to improve quality outcomes.



Webinar system requirements and program materials: 
To fully benefit from the webinar experience, please note you will need a computer equipped with the following: 

Browser: Microsoft Internet Explorer 6 or later, Firefox, Chrome, or Safari, with JavaScript enabled 
Internet: 56K or faster Internet connection (high-speed connection recommended) 
Streaming: for audio/video streaming, Adobe Flash plug-in or Safari browser on iOS devices 

Prior to the webinar, you will receive an email with detailed system requirements, your login information, presentation slides, and other materials that you can print and distribute to all attendees at your location. 

COULDN'T LISTEN LIVE? 
No problem. The On-Demand version is now available. Use it as a training tool at your convenience—whenever your new or existing staff need a refresher or need to understand a new concept. Play it once or dozens of times. A $259 value! 

PLEASE NOTE 
Participation in the webinar is just $259 per site. All materials must be retrieved from the Internet. 

Call your customer service representative toll-free 800-650-6787 or email customerservice@hcpro.com if you have questions.