USP <800>: Hazardous Drug Compliance and Safety in 2018 - On-Demand
Available ON-DEMAND
Presented on:
Monday, October 30, 2017
Presented by:
Patricia C. Kienle, RPh, MPA, FASHP
Level of Program:
Intermediate
Making drugs is risky business, even when it's done in hospital pharmacies. From the person carrying the chemicals from the loading bay to the person doing the actual mixing, improper exposure to hazardous medication compounding substances can have lasting and devastating health effects.
On December 1, 2019, the U.S. Pharmacopeial Convention's (USP) Chapter <800> will become fully enforceable by regulators. This chapter addresses the physical environment and equipment needed to maintain sterility and protect the 8 million healthcare workers potentially exposed to hazardous vapors and particles each year. USP <800> is expected to be adopted by many regulators and accreditors, such as state pharmacy boards and The Joint Commission.
Join expert speaker Patricia C. Kienle, RPh, MPA, FASHP, for this 90-minute webinar, as she dives into the different types of hazardous drugs and the requirements for compliance. Kienle will also teach participants how to perform an Assessment of Risk and how to stay safe when handling hazardous drugs.
At the conclusion of this program, participants will be able to:
State the types of hazardous drugs
Identify the document that must be used to create an organization's hazardous drug list
Identify the elements to perform an Assessment of Risk
State the key work practices required to ensure worker safety when handling hazardous drugs
Cite documents that can help guide organizational policy for worker safety related to hazardous drugs
Who Should Listen?
Accreditation specialists, regulatory officers, safety officers, pharmacists, and any healthcare staff who work with hazardous drugs
Agenda
Regulatory and accreditation status of USP <797> and <800>

What organizations expect regarding USP compliance
Preparing for the new chapter

To whom <800> applies and in what settings
List of hazardous drugs based on the NIOSH documents

Compiling the documents to make your list

Facility requirements

Adapting the physical environment

Work practices
Safe policies and procedures

Protecting those transporting hazardous materials
Protecting those mixing hazardous materials

Live Q&A
Tools
List of resources and references that provide a pragmatic approach to support compliance
Meet the Speaker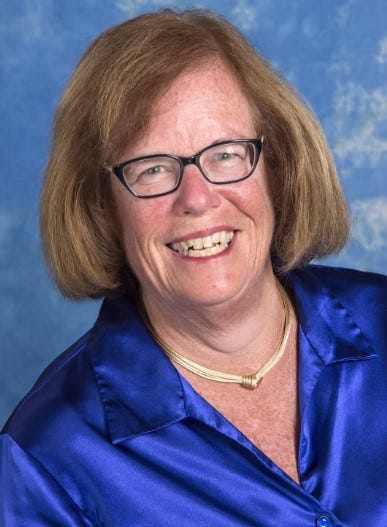 Patricia C. Kienle, RPh, MPA, FASHP, is the director of accreditation and medication safety at Cardinal Health. With more than 35 years of experience, Kienle is one of the nation's foremost experts on medication management and safety, accreditation, and regulatory issues. She has also held a wide array of volunteer leadership roles in pharmacy, including serving on the board of directors of the American Society of Health-System Pharmacists (ASHP) and as president of the Pennsylvania Society of Hospital Pharmacists.

Webinar system requirements and program materials: 
To fully benefit from the webinar experience, please note you will need a computer equipped with the following: 

Browser: Microsoft Internet Explorer 6 or later, Firefox, Chrome, or Safari, with JavaScript enabled 
Internet: 56K or faster Internet connection (high-speed connection recommended) 
Streaming: for audio/video streaming, Adobe Flash plug-in or Safari browser on iOS devices 

Prior to the webinar, you will receive an email with detailed system requirements, your login information, presentation slides, and other materials that you can print and distribute to all attendees at your location. 

COULDN'T LISTEN LIVE? 
No problem. The On-Demand version is now available. Use it as a training tool at your convenience—whenever your new or existing staff need a refresher or need to understand a new concept. Play it once or dozens of times. A $199 value! 

PLEASE NOTE 
Participation in the webinar is just $199 per site. All materials must be retrieved from the Internet. 

Call your customer service representative toll-free 800-650-6787 or email customerservice@hcpro.com if you have questions.