Three-Day Payment Window: Billing Strategies for Compliance
Available ON-DEMAND

Presented by:
Kimberly A. Hoy Baker, JD, CPC
Sponsored by:
2014 Medicare Compliance Forum
Case Management Monthly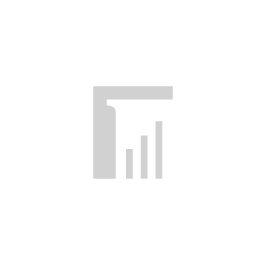 The three-day payment window, also known as the preadmission services rule or the 72-hour rule, is a perpetually challenging aspect of hospital billing. This webcast will review the rules of the 3-day payment window, including proper use of modifier -PD, condition code 51, and the impact of the 2-midnight and inpatient-only rules.
During this 60-minute webcast, regulatory specialist Kimberly A. Hoy Baker, JD, CPC, will review the rules and will explain the billing nuances and special applications of the rules to ensure facilities are being properly reimbursed for the services they provide.
At the conclusion of this program, participants will be able to do the following:
Identify the two separate time frames defined under the preadmission services rule
Discuss how the rule applies differently to diagnostic and non-diagnostic services
Identify the proper billing of cases when the inpatient stay is not reasonable and necessary
Properly apply condition code 51 and modifier -PD
Agenda
1. The rules of the three-day payment window
a. Provider-based and freestanding entities
b. Excluded services
c. The two time frames covered by the rule
d. Differences between diagnostic and non-diagnostic services
2. Special applications of the rule
a. Billing when the inpatient stay was not reasonable and necessary
i. Interaction with Part B rebilling provision and how to simplify billing
b. Application to non-covered outpatient services
ii. Inpatient-only procedures and typical hospital operations may cause compliance problems
iii. Self-administered drugs
c. Application to non-IPPS hospitals and CAHs
3. Billing nuances
a. Condition code 51
b. Freestanding entities and modifier -PD
c. Line-item dates of service and application to observation services
Who Should Listen
HIM managers and directors
Revenue cycle managers and directors
Case managers
Case management directors
Recovery auditor coordinators
Compliance officers
Billing and reimbursement staff
Clinical documentation specialists
Outpatient coders
Coders and billers at physician practices and freestanding clinics
Meet the Speaker
Kimberly A. Hoy Baker, JD, CPC, is the director of Medicare and compliance for HCPro. She is a lead regulatory specialist for the HCPro Revenue Cycle Institute and is the lead instructor for HCPro's Medicare Boot Camp®—Hospital Version and Medicare Boot Camp®—Utilization Review Version, as well as an instructor for Medicare Boot Camp®—Critical Access Hospital Version. She is a former hospital compliance officer and in-house legal counsel, and has developed and implemented corporatewide hospital compliance programs. In addition, Baker has experience conducting billing, compliance audits, and internal investigations.
Webcast system requirements and program materials:
To fully benefit from the webcast experience, please note you will need a computer equipped with the following:
Browser: Microsoft Internet Explorer 6 or later, Firefox, Chrome, or Safari, with JavaScript enabled
Internet: 56K or faster Internet connection (high-speed connection recommended)
Streaming: for audio/video streaming, Adobe Flash plug-in or Safari browser on iOS devices
Prior to the webcast, you will receive an email with detailed system requirements, your login information, presentation slides, and other materials that you can print and distribute to all attendees at your location.
COULDN'T LISTEN LIVE?
No problem. The ON-DEMAND version is now available! Use it as a training tool at your convenience—whenever your new or existing staff need a refresher or need to understand a new concept. Play it once or dozens of times. A $199 value!
PLEASE NOTE
Participation in the webcast is just $199 per site. All materials must be retrieved from the Internet.
Save money when you purchase multiple copies! Ask your customer service representative about money-saving discounts and bulk orders. Call toll free 800-650-6787 or email customerservice@hcpro.com.
Publisher: