Telemedicine: Performing Effective Credentialing, Privileging, and Peer Review for Remote Practitioners - On-Demand
Available ON-DEMAND
Presented on:
March 14, 2017
Presented by:
Catherine M. Ballard, Esq.
Level of Program:
Intermediate
As physician shortages grow even faster and patients' care needs intensify, more and more healthcare institutions will fortify their ranks with telemedicine practitioners. While distance doesn't diminish a hospital's responsibility to thoroughly vet and assess affiliated practitioners, it can throw a wrench in conventional approaches.
In this 90-minute webinar, expert speaker Catherine M. Ballard, Esq., will provide practical, compliance-minded guidance on performing effective credentialing, privileging, and peer review for remote practitioners.
Drawing on her expansive industry expertise, Ballard will demystify the relationship between federal, state, and accreditation requirements—which are not always consistent—and delineate must-have credentialing clauses in telemedicine contracts.
Participants will learn how and why to consider enlisting a credentialing proxy, and what to do when that's not an option. They'll also gain clarity on the shadowy topic of peer review, learning methods for sharing performance data in the face of state-specific protections and numerous practitioner affiliations.
At the conclusion of this program, you will be able to: 
Describe the effects of federal regulations, state laws, and private accreditation standards on telemedicine credentialing, privileging, and peer review
Process applications for practitioners seeking telemedicine privileges in an efficient, effective, and compliant manner
Understand the pros and cons of entering into contracts for credentialing by proxy
Identify key credentialing, privileging, and peer review provisions in successful telemedicine arrangements
Implement measures to deter telemedicine peer review issues and related information sharing hot spots

Who Should Listen? 
Medical staff services directors
Medical staff services managers
Medical staff professionals
Credentialing professionals
Chief medical officers
Vice presidents of medical affairs
Credentials committee members/chairs
Medical executive committee members/chairs
Quality directors

Agenda
Nuts and bolts: Defining key terms and stakeholders

Distant site vs. originating site
Telemedicine entity vs. healthcare institution that dispatches telemedicine practitioners

In-house or by proxy: Choosing the best credentialing route

Pros and cons of each approach
State- and accreditor-specific considerations for credentialing by proxy
Strategies for executing the chosen approach

Ground rules: Navigating federal, state, and accreditation requirements

Telemedicine-specific CMS Conditions of Participation (CoP) for hospitals and critical access hospitals
Additional requirements imposed by The Joint Commission
Disparate protections that may impact the sharing of peer review information between entities in different states

The nitty gritty: Best practices for telemedicine credentialing, privileging, and peer review

Understanding the roles of key contributors (e.g., MSPs and medical staff leaders at distant and originating sites)
Developing an airtight telemedicine agreement (e.g., including an indemnification clause and essential credentialing, privileging, and peer review provisions)
Weighing affiliation options for telemedicine practitioners (e.g., appointment vs. privileges only)
Establishing appropriate privilege sets and appointment/grant periods
Sharing and using performance data
Reducing legal risks (e.g., negligent credentialing)

Real-world application: Questions and situations that arise in the field

FAQs
Telemedicine credentialing, privileging, and peer review scenarios

Live Q&A

Tools
Checklist of credentialing, privileging, and peer review points that must be covered in a telemedicine contract with a distant site
Sample bylaws for credentialing by proxy
Complimentary HCPro white paper on telemedicine credentialing

Meet the Speaker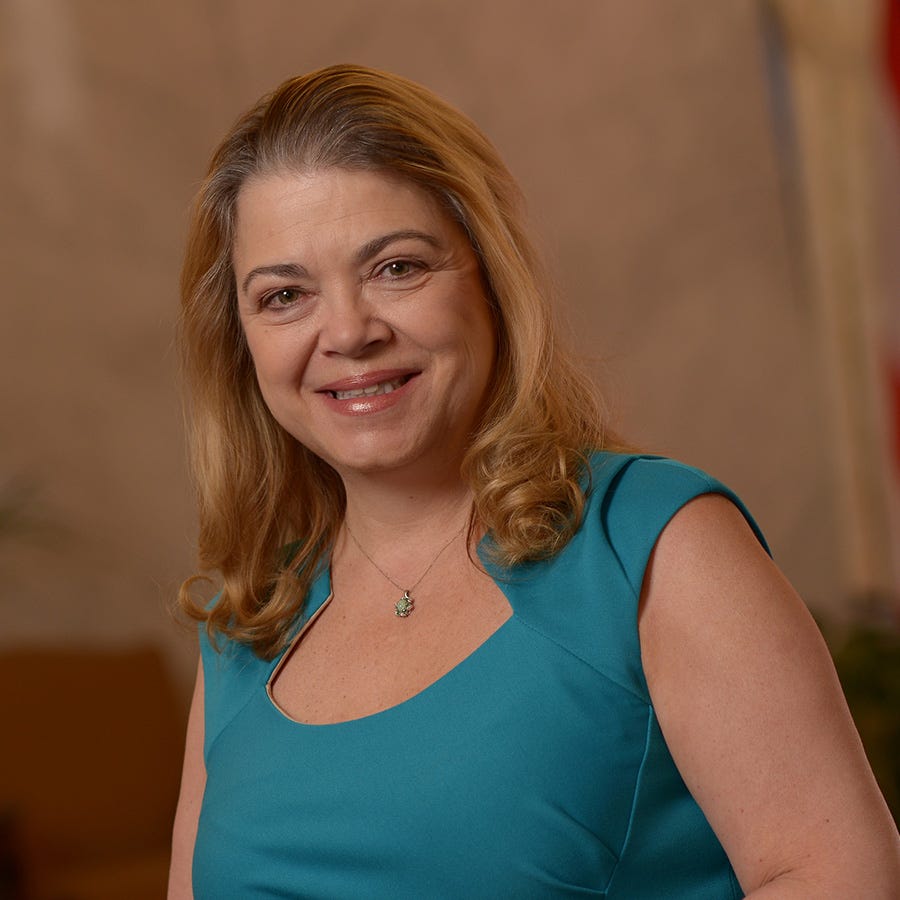 Catherine M. Ballard, Esq., is a partner at the law firm of Bricker & Eckler and vice chair of its healthcare industry group. She works with clients in the areas of hospital/medical staff integration, medical staff and hospital-employed physician integration, quality assessment and performance improvement, and related peer review matters. She develops medical staff/advanced practice provider governing documents, and she provides advice on Medicare Conditions of Participation and private accreditation, provider scope of practice, physician recruitment/employment, and general patient care. She also provides mediation and arbitration services. Ballard is the executive director for Bricker's affiliated consulting company, The Quality Management Consulting Group, Ltd., which provides services in the areas of performance improvement, external peer review, community health needs assessments, and HIPAA compliance. From 1985 to 1987, she served as a law clerk to Judge John D. Holschuh of the Federal District Court for the Southern District of Ohio. Ballard is a regular speaker at national forums, where she speaks on a variety of healthcare issues such as healthcare quality management, credentialing and peer review, medical staff governance, fair hearings, and ethics.

Webinar system requirements and program materials: 
To fully benefit from the webinar experience, please note you will need a computer equipped with the following: 

Browser: Microsoft Internet Explorer 6 or later, Firefox, Chrome, or Safari, with JavaScript enabled 
Internet: 56K or faster Internet connection (high-speed connection recommended) 
Streaming: for audio/video streaming, Adobe Flash plug-in or Safari browser on iOS devices 

Prior to the webinar, you will receive an email with detailed system requirements, your login information, presentation slides, and other materials that you can print and distribute to all attendees at your location. 

COULDN'T LISTEN LIVE? 
No problem. The On-Demand version is now available. Use it as a training tool at your convenience—whenever your new or existing staff need a refresher or need to understand a new concept. Play it once or dozens of times. A $199 value! 

PLEASE NOTE 
Participation in the webinar is just $199 per site. All materials must be retrieved from the Internet. 

Call your customer service representative toll-free 800-650-6787 or email customerservice@hcpro.com if you have questions.