Text Me Your Symptoms: Making Sense of Medicare's New Telehealth Policies - On-Demand
Available ON-DEMAND

Presented on: Tuesday, July 16, 2019 
Presented by: Dave Ault, JD, Counsel, Faegre Baker Daniels LLP
Tricia Beckmann, JD, Director, Faegre Baker Daniels Consulting
Steve Lokensgard, JD, Partner, Faegre Baker Daniels LLP
Medicare coverage of telehealth has historically been limited to a narrow range of services in rural areas only, but those barriers are starting to fall thanks to recent CMS rulemaking and legislation expanding Medicare reimbursement for telehealth services. As the telehealth industry rapidly grows, hospitals and physician practices are rushing to assemble policies and procedures for providing these services to their patients.
During this 90-minute webinar, telehealth policy experts Dave Ault, JD, Tricia Beckmann, JD, and Steve Lokensgard, JD, will clear up confusion over what Medicare covers, where telehealth services can be provided, and how to create a telehealth billing process that complies with current Medicare regulations. They will address differences in original Medicare and Medicare Advantage telehealth policies and will explain how new provisions from the 2019 Medicare Physician Fee Schedule and the Bipartisan Budget Act of 2018 expand reimbursement for telehealth services. They will also explore the technologies that providers should use to deliver telehealth services and discuss how a diverse range of beneficiaries can benefit from various types of telehealth.    
At the conclusion of this program, participants will be able to:
Describe the types of telehealth services covered by Medicare and explain how beneficiaries may utilize these services
Discuss the impact of recent Medicare policy changes on telehealth coverage
Illustrate the differences in Medicare Advantage coverage of telehealth services before and after implementation of policies from the BBA of 2018
Implement a compliant process for providing an expanded range of telehealth services
Agenda
What is telehealth?

What constitutes telehealth services, and how are these services utilized differently by Medicare beneficiaries?
Clinical evidence for using telehealth
Cost-effectiveness of telehealth
Infrastructure needs

The Medicare telehealth policy landscape

Original Medicare coverage evolution

Limitations prior to 2019 Medicare Physician Fee Schedule (MPFS) final rule
New flexibilities based on parameters set by 2019 MPFS final rule

Medicare Advantage coverage evolution

Treatment of telehealth as a supplemental benefit prior to Bipartisan Budget Act (BBA) of 2018
Telehealth regulations slated for implementation in 2020 based on regulations from BBA of 2018
Use of telehealth in Value-Based Insurance Design (VBID) model

Building a Medicare-compliant telehealth program

Compliance with Medicare's fraud, waste, and abuse laws
Hospital/medical staff credentialing for telehealth services
Expectations and clarifications of roles and delegated responsibilities in contracts for a Medicare Advantage organization's contracted delegated entity
State licensing and regulation resources
Tools
Who Should Listen?
Revenue cycle directors, managers, and staff
Revenue integrity directors, managers, and staff
Physician practice managers and administrators
Physician contractors
Patient financial services managers and staff
Billing and reimbursement staff
Compliance directors, managers, and staff
IT professionals
Contract management staff
Meet the Speakers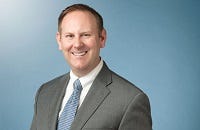 David Ault, JD, draws from his background in leadership positions with the U.S. Department of Health and Human Services to advise healthcare providers and payers on the regulatory, compliance, and litigation aspects of health insurance. A former government litigator and authority on new payment models under the Affordable Care Act, Ault brings an insider's understanding to the regulatory challenges and opportunities in the ever-changing health insurance space.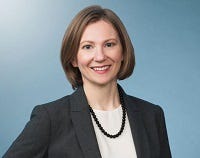 Tricia Beckmann, JD, helps clients throughout the healthcare industry navigate state and federal regulatory issues. She is a practical, results-oriented advisor on public policy who has worked closely with regulatory decision-makers. Beckmann previously served as an in-house attorney for a progressive, rapidly growing managed services firm that supports hospital and physician organizations in their adoption of value-based care and population health management. There, she advised on a wide range of state and healthcare regulatory issues, such as managed care state regulation and licensing, ACA implementation, and health information privacy.

Steve Lokensgard, JD, leverages over 30 years of legal experience to advise healthcare clients on regulatory compliance issues, investigations, and transactions. He is an authority on Medicare billing compliance and reimbursement issues, and he regularly advises clients on provider enrollment and licensing issues. He has also developed special expertise in digital health and pharmacy issues and has drafted and negotiated professional service agreements for cardiology, pathology, anesthesiology, and other specialty providers. As a former compliance officer, he counsels clients on building and sustaining effective compliance programs.
Continuing Education
AAPC
(Live + on-Demand) This program has the prior approval of AAPC for 1.5 continuing education hours. Granting of prior approval in no way constitutes endorsement by AAPC of the program content or the program sponsor.
Ability to claim credits for this webinar expires on: 07/15/2020
AHIMA
(Live + on-Demand) This program has been approved for 1.5 continuing education units for use in fulfilling the continuing education requirements of the American Health Information Management Association (AHIMA).
Ability to claim credits for this webinar expires on: 07/15/2020
National Association of Healthcare Revenue Integrity (NAHRI)
This program has been approved for 1.5 continuing education units towards fulfilling the requirements of the Certification in Healthcare Revenue Integrity (CHRI), offered as a service of the National Association of Healthcare Revenue Integrity (NAHRI).
Instructions
Webinar system requirements and program materials: 
To fully benefit from the webinar experience, please note you will need a computer equipped with the following:
Browser: Microsoft Internet Explorer 6 or later, Firefox, Chrome, or Safari, with JavaScript enabled 
Internet: 56K or faster Internet connection (high-speed connection recommended) 
Streaming: for audio/video streaming, Adobe Flash plug-in or Safari browser on iOS devices 
Prior to the webinar, you will receive an email with detailed system requirements, your login information, presentation slides, and other materials that you can print and distribute to all attendees at your location. 
CAN'T LISTEN LIVE? 
No problem. The On-Demand version will be available. Use it as a training tool at your convenience—whenever your new or existing staff need a refresher or need to understand a new concept. Play it once or dozens of times. A $259 value! 
PLEASE NOTE 
Participation in the webinar is just $259 per site. All materials must be retrieved from the Internet. 
Call your customer service representative toll-free 800-650-6787 or email customerservice@hcpro.com
 if you have questions.