Pediatric CDI: Tackling Pediatric Research, Advancing the Industry - On-Demand
Available ON-DEMAND

Presented on: Thursday, October 15, 2020
Presented by: Amy Sanderson, MD,  Daxa Clarke, MD, and Corinna Foley, MBA
Concrete data is one of the most important tools in a CDI professional's arsenal. That information can be leveraged into new projects, defining a department's direction forward in the everchanging CDI and healthcare landscape.
While individual departments monitor and report data internally to help set their own organizational direction, research-backed data shared on a broader scale can help set the tone and direction for the entire CDI industry and even illuminate areas for improvement in healthcare overall.
Knowing what problems or questions deserve more concentrated study and how to share that information with a broader audience outside your organizational walls can be a massive challenge. The research and publishing process—from choosing a project, to meeting Institutional Research Board requirements—is often opaque to those on the outside without any past research experience.
During this 90-minute webinar, pediatric CDI experts and veteran researchers Amy Sanderson, MD, Daxa Clarke, MD, and Corinna Foley, MBA, will share their experiences and walk listeners through the steps and necessary questions to plan and execute their own research projects, as well as share their findings through the publishing process.
At the conclusion of this program, participants will be able to:
Describe the importance of pediatric CDI research for the industry and individual CDI departments/professionals
List the steps necessary for choosing and conducting research projects
Identify existing projects that could be leveraged into publishable research projects
Define types of research projects and explain the benefits/pitfalls of various study styles
Agenda
Defining research and choosing a method

Research versus quality improvement
Institutional Research Board requirements, pros/cons
Database research
Education
Chart review projects

Leveraging existing projects for research

Choosing a project
Assessing additional workloads
Giving credit where it's due

Why to research and publish

Knowledge sharing, promotion, and credit
Physician education
Professional development

Study design and publishing venue

Single versus multi-institutional
Determining audience, intended impact
Acceptance, rejection, and resubmission

Lessons from past projects

Engaging resources
Addressing scope creep
Budgeting staff time
Aligning organization goals
Dealing with unexpected outcomes

Case examples
Q&A
Who Should Listen?
CDI specialists
CDI managers/directors
HIM managers/directors
Inpatient coders
Physician advisors
Hospital quality staff
Pediatric CDI specialists
Meet the Speakers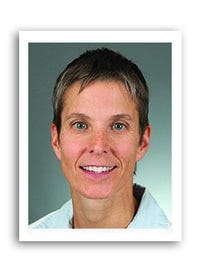 Amy Sanderson, MD, is a pediatric intensivist at Boston Children's Hospital. She has been the physician advisor for the CDI program since its inception in 2014. She also serves as an assistant professor in anesthesia at Harvard Medical School. Sanderson has presented at the ACDIS conference and is a contributing author to the book Pediatric CDI: Building Blocks for Success.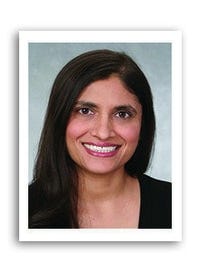 Daxa Clarke, MD, is the associate chief medical information officer (CMIO) and a pediatric hospitalist at Phoenix Children's Hospital. As the associate CMIO, she is involved in projects that leverage IT resources to improve physician workflows, clinical documentation, and patient safety and quality. Previously, she was the medical director of CDI/utilization management. In this role, she helped manage the caliber of clinical documentation by providing education to medical staff on all aspects of CDI. She led the hospital's efforts for continuous monitoring for CDI queries using programming logic and data-driven diagnoses. She developed documentation guidelines, leading change in the hospital's diagnosis capture rates. Clarke joined the Pediatric Resource Group, a pediatric-focused CDI and utilization management consulting firm, as a consulting associate in 2019. She has previously presented at the ACDIS conference.
Continuing Education
Association of Clinical Documentation Integrity Specialists (ACDIS)
This program has been approved for 1.5 continuing education units towards fulfilling the requirements of the Certified Clinical Documentation Specialist (CCDS) certification and CCDS-O (outpatient) certification, offered as a service of the Association of Clinical Documentation Integrity Specialists (ACDIS).
National Association of Healthcare Revenue Integrity (NAHRI)
This program has been approved for 1.5 continuing education units towards fulfilling the requirements of the Certification in Healthcare Revenue Integrity (CHRI), offered as a service of the National Association of Healthcare Revenue Integrity (NAHRI).
Instructions
Webinar system requirements and program materials: 
To fully benefit from the webinar experience, please note you will need a computer equipped with the following:
Browser: Microsoft Internet Explorer 6 or later, Firefox, Chrome, or Safari, with JavaScript enabled 
Internet: 56K or faster Internet connection (high-speed connection recommended) 
Streaming: for audio/video streaming, Adobe Flash plug-in or Safari browser on iOS devices 
Prior to the webinar, you will receive an email with detailed system requirements, your login information, presentation slides, and other materials that you can print and distribute to all attendees at your location. 
CAN'T LISTEN LIVE? 
No problem. The On-Demand version will be available. Use it as a training tool at your convenience—whenever your new or existing staff need a refresher or need to understand a new concept. Play it once or dozens of times. A $259 value! 
PLEASE NOTE 
Participation in the webinar is just $259 per site. All materials must be retrieved from the Internet. 
Call your customer service representative toll-free 800-650-6787 or email customerservice@hcpro.com if you have questions.