Spinal Coding Made Simple: Incorporate 2020 ICD-10-CM and CPT Updates - On-Demand

Available ON-DEMAND

Presented on: Tuesday, February 18, 2020
Presented by: Lynn Anderanin, CPC, CPC-I, CPMA, CPPM, COSC
Outpatient coding for spinal diagnoses and procedures can be challenging given the complexity of spinal procedures, frequent gaps in provider documentation, and the anatomical knowledge necessary to select the most specific codes for these services.
During this 90-minute webinar, expert speaker Lynn Anderanin, CPC, CPC-I, CPMA, CPPM, COSC, will discuss 2020 CPT® coding for spinal procedures including laminectomies, foraminotomies, and discectomies, and ICD-10-CM coding for commonly reported spinal diseases and injuries. She will also review the implications that the removal of certain spinal procedures from Medicare's inpatient-only list will have for outpatient facilities beginning January 1, and answer questions from audience members during a live Q&A session to follow the presentation. Listeners will be able to test their knowledge throughout the presentation using coding case studies and examples.
At the conclusion of this program, participants will be able to:
Interpret complex documentation to select the most specific CPT and ICD-10-CM codes for spinal surgeries
Adhere to Medicare billing policies and updated NCCI guidance to prevent claim denials
Describe CPT and less restrictive Medicare reporting requirements for procedures administered by a co-surgeon and/or an assistant at surgery or co-surgery

Write effective letters to Medicare and private payers to appeal claim denials
Agenda
Spinal anatomy overview
CPT coding for spinal procedures

Laminectomy vs. laminotomy
Foraminotomy
Discectomy
Fusions
Instrumentation and grafting
2020 codes for spinal punctures

ICD-10-CM coding for spinal conditions based on the affected spinal levels and associated conditions

Code for common diagnoses including spinal stenosis, disc disorders, and spondylolisthesis 

Case studies

Select the most specific ICD-10-CM codes for diagnoses affecting the spinal cord
Capture all procedural components of spinal surgeries

NCCI guidance for preventing improper payments
New outpatient billing rules

Spinal procedures that have been removed from CMS' inpatient-only list

Medicare versus AMA guidance for reporting services administered by an assistant at surgery
Sample appeal letters
Tools
Link to the 2020 NCCI Policy Manual for Medicare services
Sample letters for appealing claim denials for spinal surgeries
Who Should Listen?
HIM directors and managers
Coding managers
Outpatient coders
Outpatient billers
Auditors
Revenue cycle directors
Compliance officers
Chargemaster coordinators
Office managers
Clerical staff
Physicians
Physician practice coders
Physician assistants  
Finance managers
Clinical staff
Nursing staff
Medical staff coders
Meet the Speaker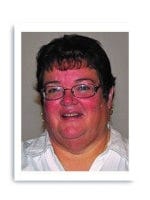 Lynn Anderanin, CPC, CPC-I, CPMA, CPPM, COSC, is the senior coding educator for Healthcare Information Services, a physician billing and consulting service in the Chicago area. She has over 35 years of experience in coding and billing for orthopedic, rheumatology, and hematology/oncology services. Anderanin is the founder of the first local chapter of the AAPC in Chicago, which is now 23 years old. She is also a former member of the AAPC National Advisory Board as well as other AAPC committees.
Continuing Education
AHIMA
This program has been approved for 1.5 continuing education units for use in fulfilling the continuing education requirements of the American Health Information Management Association (AHIMA).
Ability to claim credits for this webinar expires on: 02/17/2021
Instructions
Webinar system requirements and program materials: 
To fully benefit from the webinar experience, please note you will need a computer equipped with the following:
Browser: Microsoft Internet Explorer 6 or later, Firefox, Chrome, or Safari, with JavaScript enabled 
Internet: 56K or faster Internet connection (high-speed connection recommended) 
Streaming: for audio/video streaming, Adobe Flash plug-in or Safari browser on iOS devices 
Prior to the webinar, you will receive an email with detailed system requirements, your login information, presentation slides, and other materials that you can print and distribute to all attendees at your location. 
CAN'T LISTEN LIVE? 
No problem. The On-Demand version will be available. Use it as a training tool at your convenience—whenever your new or existing staff need a refresher or need to understand a new concept. Play it once or dozens of times. A $259 value! 
PLEASE NOTE 
Participation in the webinar is just $259 per site. All materials must be retrieved from the Internet. 
Call your customer service representative toll-free 800-650-6787 or email customerservice@hcpro.com
 if you have questions.