Resolve Sepsis Coding and Documentation Problems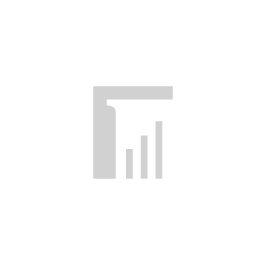 Available ON-DEMAND


Presented by:
Robert S. Gold, MD
Gloryanne Bryant, BS, RHIA, CDIP, CCS, CCDS, AHIMA-Approved ICD-10-CM/PCS Trainer
Sponsored by:
JustCoding
Briefings on Coding Compliance Strategies

Rebroadcast from July 11th webcast by popular demand.
Do you understand the clinical indicators of a diagnosis of sepsis?
What do you do when the physician documents sepsis, but the patient is clearly not septic? Make the wrong choice and you could face take-backs by a Recovery Auditor. Or when the patient clearly has sepsis and it not documented at all? Missing this can have fatal outcomes.
Over-identifying sepsis and failing to code sepsis when it is present are just two of the problems facilities face when it comes to correctly reporting sepsis, septicemia, urosepsis, and SIRS. ICD-10-CM will introduce some additional challenges.
Expert speakers Gloryanne Bryant, BS, RHIA, CDIP, CCS, CCDS, AHIMA-Approved ICD-10-CM/PCS Trainer,and Robert S. Gold, MD, will review sepsis clinical information as well as the ICD-10-CM guidelines for coding sepsis. In addition, they will outline regulatory risks and offer best practices for coding and documentation for both ICD-9-CM and ICD-10-CM, including physician queries.

At the end of the program, participants will be able to:
List the clinical indicators of sepsis
Compare sepsis coding guidelines for ICD-10-CM and ICD-9-CM
Evaluate their facility's regulatory risks associated with sepsis coding
Explain best practices for documenting sepsis and coding and data quality
Discuss how CDI specialists can assist in correctly identifying sepsis in the documentation
Craft compliant queries for sepsis and determine when these queries are necessary


Agenda
Clinical aspects of sepsis

Clinical criteria and indicators
Children's hospital criteria

Sepsis coding guidelines and AHA Coding Clinic guidance, including ICD-10

Sepsis, severe sepsis, and septic shock—removal of SIRS
Observation for sepsis (e.g., newborns)

Understanding the current regulatory scrutiny—general compliance

Review of ICD-10 chapters 1 and 18
Practice briefs
Query compliance
Documentation best practices
Coding and data quality best practices

Recovery Auditor risk
Review sepsis survey results
Case examples and discussion


Who Should Listen
Inpatient coding managers and staff, revenue cycle directors, HIM managers and staff, billing managers and staff, clinical documentation improvement specialists, children's hospital coding managers and staff, SNFs coding managers and staff, rehab coding managers and staff, Coding Compliance managers and directors


Meet the Speakers


Robert S. Gold, MD, is founder and CEO of DCBA, Inc., in Atlanta, a nationally recognized provider of physician-to-physician directed clinical documentation improvement programs. He has more than 45 years of experience as a physician, medical director, and consultant. Dr. Gold contributes to HCPro newsletters, writing "Clinically Speaking" for Briefings on Coding Compliance Strategies and "Minute for the Medical Staff" for Medical Records Briefing; he is also the author of the HCPro training handbook Documentation Strategies to Support Severity of Illness: Ensure an Accurate Professional Profile.
Gloryanne Bryant, BS, RHIA, CDIP, CCS, , CCDS, AHIMA-Approved ICD-10-CM/PCS Trainer, has more than 30 years of experience in the HIM profession providing education to coders, physicians, and other hospital staff on IPPS, DRGs, HCCs, ICD-9-CM, CPT coding, clinical documentation improvement, and ICD-10. She is a member of the editorial advisory board for Briefings on Coding Compliance Strategies. In April 2006, she provided testimony in support of ICD-10 implementation for the House Ways and Means Committee, and in 2007 she was awarded the AHIMA Triumph "Champion" award. She is the Past-President of the California Health Information Association.

Webcast system requirements and program materials:
To fully benefit from the webcast experience, please note you will need a computer equipped with the following:
Browser: Microsoft Internet Explorer 6 or later, Firefox, Chrome, or Safari, with JavaScript enabled
Internet: 56K or faster Internet connection (high-speed connection recommended)
Streaming: for audio/video streaming, Adobe Flash plug-in or Safari browser on iOS devices
Prior to the webcast, you will receive an email with detailed system requirements, your login information, presentation slides, and other materials that you can print and distribute to all attendees at your location.

PLEASE NOTE
Participation in this ON-DEMAND webcast is just $239 per site. All materials must be retrieved from the Internet.