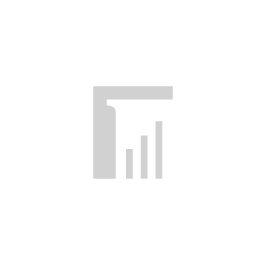 Reduce Readmissions and ED Revisits: Leverage the Latest Models
Available ON-DEMAND

Presented by:
Karen Zander, RN, MS, CMAC, FAAN
Chris Nesheim, RN, MS, CMAC
Sponsored by:
2014 Medicare Compliance Forum
Case Management Monthly

Click here to hear from the speaker why this is an important webcast.
Reducing readmissions is essential to your hospital's bottom line—and it is high on CMS' radar. The 2015 IPPS final rule raised the maximum Hospital Readmissions Reduction Program penalty from 2% to 3%, underscoring the need for hospitals to focus on successful patient transitions or face a reduction in payments. Learn how to help patients reach their highest level of wellness throughout the continuum while keeping your hospital on track by hearing the story of a health system that sought to reduce readmissions by 15%.
Bring your entire team to this 90-minute webcast as expert speakers Karen Zander, RN, MS, CMAC, FAAN, and Chris Nesheim, RN, MS, CMAC, explain the current state of readmissions, demonstrate new methods and models for reducing readmissions, and illustrate how you can modify risk tools to your organization's needs. They will guide you through the process of cultivating an integrated, interdisciplinary care management team composed of knowledgeable healthcare professionals and external transitional programs that can lead to safe, smooth, and sustained patient care.
At the conclusion of this program, participants will be able to do the following:
List five lessons learned (principles) from previous nationally recognized projects designed to reduce readmissions of Medicare patients
Identify pros and cons of current tools used to determine risk of readmission
Review key strategies for reducing readmissions based on an example of a successful readmissions reduction program
List five promising new methods to reduce readmissions and ED revisits
Agenda
Why should you care about readmissions?

Conscience of LOS
Penalties
Bundled payments
It's the "right thing to do"

Current state of readmissions

Changes in mind-sets
Physician and executive-level involvement with case management
Staying abreast of effective processes for all patients

Lessons learned from readmission model projects

Boost, Project RED, Coleman, Naylor, etc.
Evaluate risk tools at your organization
Avoid fragmentation and handoffs

The Lee Memorial experience, a case study based on a health system that successfully reduced readmissions

ED
Collaboration with skilled nursing facilities and home health agencies
Community outreach
Improvement statistics
Successes and lessons learned

New research and practices

Engaging physicians and conducting good follow-up visits
The effect and reality of poverty on readmissions
Case management plans in the ED and wrap-around care
Population management
Proprietary care transition services
Mobile health
Narrow networks
Tele-monitoring

Enhancing the role of case management professionals and empowering them to work with more autonomy

Staffing numbers required
The latest Conditions of Participation
Knowing what the postacute agencies are, the prices, and their quality
Collaborating with social workers, nurses, etc.
Consistent messages and tools across the continuum to eliminate confusion
Disclosures:
The planners, presenters, content experts, and contributors have disclosed no real or potential conflicts of interest related to this CNE activity.
Who should listen
RN case managers
Social workers and directors
Transition specialists
Mobile health professionals
Revenue cycle managers and directors
Population health case managers and directors
Outpatient and medical home care managers
VP care continuum
Meet the Speakers
Karen Zander, RN, MS, CMAC, FAAN, is president and owner of The Center for Case Management in Wellesley, Massachusetts. Her pioneering work with clinical case management and CareMap® systems, begun at New England Medical Center Hospitals in Boston, is internationally recognized. Hospitals and Health Networks has named her a "Cutting Edge" leader. She is the editor of Managing Outcomes Through Collaborative Care, from the American Hospital Publishing Co, and The New Definition newsletter.
Chris Nesheim, RN, MS, CMAC, is vice president of care management at Lee Memorial Health System in Ft. Myers, Florida, where she is responsible for case management, medical social work, utilization management, the transfer center, and the disease management program. Nesheim has over 25 years of experience in healthcare, and is the recipient of the 2011 Platinum Award for Emergency Department Case Management and the 2014 Platinum Award for Care Transitions.
Webcast system requirements and program materials:
To fully benefit from the webcast experience, please note you will need a computer equipped with the following:
Browser: Microsoft Internet Explorer 6 or later, Firefox, Chrome, or Safari, with JavaScript enabled
Internet: 56K or faster Internet connection (high-speed connection recommended)
Streaming: for audio/video streaming, Adobe Flash plug-in or Safari browser on iOS devices
Prior to the webcast, you will receive an email with detailed system requirements, your login information, presentation slides, and other materials that you can print and distribute to all attendees at your location.
COULDN'T LISTEN LIVE?
No problem. The ON-DEMAND version is now available! Use it as a training tool at your convenience—whenever your new or existing staff need a refresher or need to understand a new concept. Play it once or dozens of times. A $259 value!
PLEASE NOTE
Participation in the webcast is just $259 per site. All materials must be retrieved from the Internet.