Florida: Leader As Coach: Leadership Development Master Class
Monday, October 14, 2019 | Orlando, FL
Increasingly organizations are recognizing that coaching and talent development is a mission-critical competency that should not be limited to a select group of leaders but rather shared across the organization. This is your opportunity to become a catalyst for high performance and career acceleration for your team members and throughout your organization!
This engaging, highly experiential course is designed for managers, leaders, and influencers who understand the necessity of superior coaching in today's business ecosystem where leadership development has become everyone's responsibility. The curriculum equips participants with immediately-usable skills they can use to cultivate collaborative talent development partnerships; engage in potent, performance-enhancing conversations; and create extraordinary engagement, alignment, productivity and innovation in their teams.
When you attend this action-packed workshop, you will:
Be introduced to a proven, very practical coaching model that can be effectively used throughout your teams and organization.
Learn how to initiate and guide high-quality coaching conversations using Bluepoint's Coaching Power Tools.
Participate in real-life exercises that will allow you to hone your conversational coaching skills and receive direct feedback on your personal effectiveness.
Understand how to apply the concepts of appreciation, constructive confrontation and accountability to your own leadership practices.
Create your own professional development plan that will map out your leadership trajectory and set ambitious but achievable goals.
Take away valuable course materials, tools, and a copy of Gregg Thompson's popular book, The Master Coach.

This training will help you achieve the following organizational outcomes:
Increase managerial capability to lead and drive change through coaching.
Encourage greater levels of engagement and personal accountability.
Build a consistent approach to coaching and improve performance throughout the organization.

As part of your registration, you will also receive:
A Coach Training Certificate of Completion
Participant Guidebook
Leader as Coach Inventory™ – A 360-degree multi-rater assessment
Personal Values card deck
The 60 Big Coaching Questions tool
The Master Coach by Gregg Thompson

Who Should Attend:
Leaders and individual contributors at all organization levels who wish to become more effective at helping others achieve higher levels of performance, deeper learning, and accelerated career development.
---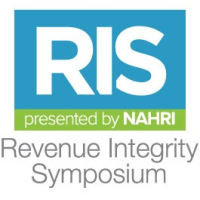 This master class is being offered as a pre-conference workshop to Revenue Integrity Symposium. Register for the full event here
Agenda
Monday, October 14, 2019
Registration & Continental Breakfast 
7:30 a.m. – 8:30 a.m. 
Module 1:
8:30 a.m. – 10:00 a.m.
Introduction: Coaching and the Challenge of Leadership Today
Becoming the Leader Coach: The Three C Coaching Model
My Coaching Past and Present: Personal Best Coach & My Perspective

Networking Break
10:00 a.m. – 10:20 a.m. 

Module 2:
10:20 a.m. – 12:00 p.m.
Coaching Today: Why Coach?
Coaching Power Tool: The 60 Big Coaching Questions
Coaching Experiential #1: Leadership Challenges & Opportunities
When Do I Coach? The Coaching Impact Model

Lunch (on your own)
12:00 p.m. – 1:00 p.m. 

Module 3:
1:00 p.m. – 3:00 p.m. 
Character: How Do I Earn the Right to Coach? 
The Power of Values-Based Coaching 
Coaching Experiential #2: A Values-Related Challenge 
Connecting from the Inside Out: Presence, Mindfulness, Deep Listening 

Networking Break 
3:00 p.m. – 3:15 p.m. 

Module 4:
3:15 p.m. – 4:30 p.m. 
The Coaching Conversation: Starting the Conversation 
The Power of Appreciation: "My Natural Coaching Strengths" 
Constructive Confrontation: Giving Feedback 
Coaching Experiential #3: My Commitments 

Workshop Concludes 
4:30 p.m.
About Your Presenter
Gregg Thompson
Gregg is President of Bluepoint Leadership Development, one of the finest leadership training and coaching companies in the world today. He personally coaches many of the most successful executives in the Fortune 100 companies and has worked in 40 countries in nearly every major industry. He has a passion for coaching and leadership that is unmatched, and his multimedia Keynote Workshops are guaranteed to be provocative, inspiring and memorable.
Gregg also has extensive business leadership experience having held senior executive roles in energy, environmental engineering, software development, technology and construction industries. He holds a Master of Science degree in Organization Development from Pepperdine University and a diploma in Technical Management from the British Columbia Institute of Technology.
Program Locations & Dates
When: Monday, October 14, 2019
Where: Renaissance Orlando at SeaWorld
6677 Sea Harbor Drive
Orlando, FL 32381
Room rate: $199 + $20 resort fee/night
Hotel cut-off date is Friday, September 20, 2019
Reservations: Toll-Free Reservation Center: 1-800-327-6677 and referencing the HCPro Revenue Integrity Symposium or  Decision Health Care Coordination Summit