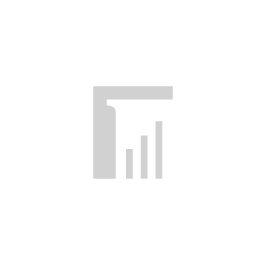 Proactively Defend Against Recovery Auditor Prepayment Reviews - On-Demand
Available ON-DEMAND
 
Sponsored by: Medicare Boot Camp – Hospital Version
Presented by:
Ralph Wuebker, MD, MBA
Stacey Levitt, RN, MSN, CPC
Recovery Auditor prepayment reviews are the latest wrinkle to be thrown at providers. This audio conference will help listeners understand and protect their facilities and practices against these reviews.
At the conclusion of this program, participants will be able to:
Determine strategies to proactively protect against Recovery Auditors
List the current approved DRGs and recognize possible future DRG target areas
Identify future trends based off current prepayment data
Discuss the potential ramifications of the AHA lawsuit against Recovery Auditors


AGENDA

National look
Medicare administrative contractors
Recovery Auditor target areas
Overturn rates
Proactive vs. reactive
Front-end documentation
Registration
Pitfalls to avoid
DRG review
DRG 312 and yet to be approved DRGs
Identifying future targets
Common documentation errors
Behind the denials
Level of care
Observation
Common billing issues
Looking toward the future
Impact of AHA lawsuit
"Redefinition of inpatient" (2013 OPPS Final Rule)

WHO SHOULD LISTEN

HIM directors/managers and staff, revenue cycle managers/directors, RAC coordinators, UR committee staff members, case managers, compliance officers, billing/reimbursement managers and staff, CDI managers, physician advisors, patient accounting managers and staff
BONUS MATERIALS
In addition to the expertise and advice presented during the webcast, you'll also receive a slide presentation of the program materials plus the following bonus items. These materials are provided with PDF links.

MEET THE SPEAKERS

Ralph Wuebker, MD, MBA, currently serves as Chief Medical Officer for Executive Health Resources (EHR). At present, more than 2,300 hospital and healthcare organizations across the country are using EHR's solutions. Dr. Wuebker is Board Certified and continues to practice 3-4 days per month. He currently serves as a member of EHR's physician education and audit team. He regularly visits EHR's client hospitals to provide medical executives and staff members with ongoing education on a variety of topics including Medicare and Medicaid compliance and regulations, medical necessity, Recovery Audit Contractors, utilization review, denials management and length of stay
Stacey Levitt, RN, MSN, CPC, is senior managing consultant with Berkeley research Group. Her administrative experience includes more than 20 years in healthcare management settings in New York and Pennsylvania. Levitt's areas of expertise include utilization and denial management, case management, reimbursement analysis, performance improvement, professional staff development, and project management. She also has a solid clinical nursing background in both critical care and public health. She is known for her in-depth knowledge of Medicare regulations and her passion for effecting increased efficiency, productivity, mastery of insurance coding rules, and realization of appropriate reimbursement. She is an expert in data management and analysis relating to hospital and physician reimbursement.

COULDN'T LISTEN LIVE?
No problem. This audio conference is now available ON-DEMAND. Use it as a training tool at your convenience—whenever your new or existing staff need a refresher or need to understand a new concept. Play it once or dozens of times!