OSHA's Revised Hazard Communication Standard: Strategies for Training Staff and Implementing the GHS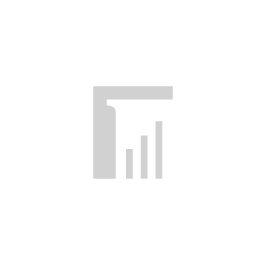 Presented on: Wednesday, January 8, 2014, 1:00-2:30 P.M. EST
Available ON-DEMAND
 
Presented by: Marge McFarlane, PhD, MT (ASCP), CHSP, CHFM, HEM, MEP, CHEP Paul Penn, MS, HEM, CHSP, CHEP
Synopsis
Don't miss this important staff training webcast on OSHA's changes to the Hazardous Communication standard to ensure your staff understand the new GHS updates.
OSHA requires that training should have been completed by December 2013 for all staff who come into contact with hazardous chemicals. In this 90-minute program, expert

speakers Marge McFarlane and Paul Penn will explain what staff need to know to be safe and to implement the GHS changes. Plus they will answer your questions in a live question and answer session.

In just 90 minutes, this webcast will help you:
Train staff to understand the revised Hazard Communication standard
Comply with OSHA's implementation dates for GHS training
Improve worker and hazardous chemical safety in your facility
Plan how to transition from the Material Safety Data Sheets (MSDS) format to the Safety Data Sheets (SDS) format
Ensure staff know and understand the new pictograms issued by OSHA

At the conclusion of this program, participants will be able to:
Identify the key components of the GHS and how they impact current standards and regulations
Recognize the implementation dates for GHS
Explain how the GHS improves overall safety
Identify the differences between the SDS and MSDS formats
Recognize new pictograms when they arrive at their facility
List the elements that are required for labels

Agenda
-How the implementation of GHS impacts the Hazard Communication standard (worker right-to-know) and other regulations
-Changes required to appropriately incorporate GHS in the workplace
-Key features of GHS
Safety Data Sheets
Pictograms
New labeling requirements
-Timeline for implementation of GHS
-How GHS improves worker safety, occupant (e.g., patient, visitor) safety, and facility safety

Who Should Listen? Material management, educators, IT, risk management, housekeeping, facilities, safety officers, HR, employee health, OSHA trainers

Bonus Materials
These helpful take-away tools are provided within the materials pack:
OSHA pictograms
Label templates
List of useful websites

Webcast system requirements and program materials:
To fully benefit from the webcast experience, please note you will need the following:
Browser: Microsoft Internet Explorer 6 or later, Firefox, Chrome, Safari, with JavaScript enabled
Internet: 56K or faster Internet connection (high-speed recommended)
Streaming: for audio/video streaming, Adobe Flash plug-in or Safari browser on iOS devices

Meet the Speakers
Marge McFarlane, PhD, MT (ASCP), CHSP, CHFM, HEM, MEP, CHEP, is an independent safety consultant with more than 38 years of healthcare experience. She has provided education, emergency management and safety plan review, life safety, and infection prevention facility surveys for healthcare and businesses in Wisconsin and across the nation since 2005.
Prior to working with the State of Wisconsin Hospital Preparedness Program, McFarlane led the environment of care committee at a general medical-surgical hospital in northwestern Wisconsin. She has been involved in hospital safety activities since 1990, serving as lab safety officer as well as an occupational safety resource for local manufacturing businesses. She is a frequent presenter in the areas of safety, bloodborne pathogens, environment of care, infection control for construction, emergency management, HICS, and hospital exercise design. McFarlane is also a reviewer for the HCPro Medical and Dental OSHA Manuals and OSHA e-learning programs.

Paul Penn, MS, HEM, CHSP, CHEP, is president/CEO of EnMagine, Inc., based in Placerville, Calif. Penn formed EnMagine as a means to advance emergency, environmental, and health and safety management. He draws on his more than 30 years in emergency medical services, emergency management, environmental management, and health and safety management for special districts, county government, healthcare, state government, nonprofit organizations, and the private sector.
Penn is one of the creators of HAZMAT for Healthcare™ and has been delivering that training and the Hospital Incident Command System (HICS) programs nationwide. His HICS work builds on his experience developing the hazardous materials Incident Command System module for FIRESCOPE and participating in the HICS National Summit and Secondary Review Committee.
Save money when you purchase multiple copies! Ask your customer service representative about money-saving discounts and bulk orders. Call toll free 800-650-6787 or e-mail
customerservice@hcpro.com
.