2019 Modifier Update: Review New NCCI Guidance
Presented on: Thursday, May 9, 2019 | 1:00 – 2:30 p.m. Eastern
Presented by: 
Sarah L. Goodman, MBA, CHCAF, COC, CCP, FCS
Susan E. Garrison, CHCA, CHCAS, CCS-P, CHC, CPAR, CPC, COC

Hospital coders and billers are constantly faced with modifier reporting challenges. They not only have to address issues with longstanding modifiers but must also familiarize themselves with details included in annual updates, such as the 2019 NCCI Manual. Developing a process for reporting these modifiers, which can have a payment impact, can ease administrative burden and reduce the risk of claim denials.
During this 90-minute webinar, Sarah L. Goodman, MBA, CHCAF, COC, CCP, FCS, and Susan E. Garrison, CHCA, CHCAS, CCS-P, CHC, CPAR, CPC, COC, will review the latest NCCI guidance for hospital reporting.Listeners will learn when to use modifiers to prevent and override procedure-to-procedure (PTP) edits and Medically Unlikely Edits (MUE), tips for reporting and billing, and case scenarios for challenging modifiers such as -25 and -59. The program will also provide an overview of when and how to report new HCPCS modifiers for calendar year 2019, as well as a live Q&A.
At the conclusion of this program, participants will be able to:
Appropriately apply NCCI-associated modifiers for outpatient services
Describe some of the latest NCCI coding guidance for modifiers
Define different types of NCCI edits and MUEs that affect modifier reporting
Develop and implement processes to prevent and override common edits
Agenda
NCCI modifier review: Chapter-specific coding and reporting guidance
Chapter 1: Correct coding policies

Overview of PTP edits and MUEs
General guidance for assigning NCCI-associated modifiers

Chapters 3–8: Surgical services   

Examples of how to apply modifiers -LT, -RT, -50, and other anatomic modifiers
Appropriate application of modifier -58 in the outpatient setting

Chapters 9 and 10: Radiology and laboratory services

Modifiers commonly reported with CPT® codes for radiology and laboratory services
New guidance for reporting laboratory panels and repeat testing

Chapter 11: E/M and medicine services

Clinical scenarios for reporting visit modifiers -25 and -27
Correct use of modifier -76 for inhalation treatments
Special considerations for drug administration services

New HCPCS modifiers for 2019

Proper application of modifiers -ER, -G0, -CO, and more

Live Q&A
Who Should Listen?
HIM directors and managers
Outpatient coding professionals
Compliance officers
Chargemaster coordinators
Revenue cycle managers
Revenue integrity professionals
Nurses and nursing staff
Finance staff
Clinical staff
Meet the Speakers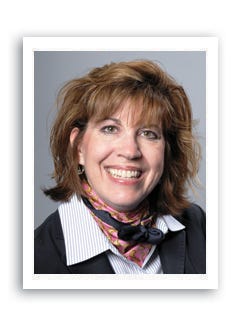 Sarah L. Goodman, MBA, CHCAF, COC, CCP, FCS, is president/CEO and principal consultant for SLG, Inc., of Raleigh, North Carolina. She is a nationally known speaker and author on the charge description master, outpatient facility coding, and billing compliance, and has more than 30 years' experience in the healthcare industry. Goodman has been actively involved and held leadership roles in several professional organizations on the local, state, and national levels, including the National Association for Healthcare Revenue Integrity.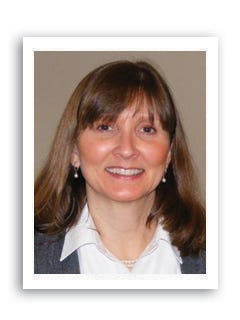 Susan E. Garrison, CHCA, CHCAS, CCS-P, CHC, CPAR, CPC, COC, is executive vice president of Healthcare Consulting Services at Med Law Advisors in Atlanta. Garrison has more than 25 years of experience in healthcare management, including documentation, coding, billing, and reimbursement for both outpatient hospital and physician services. She has conducted hundreds of engagements at hospitals across the country to improve hospital and physician compliance and reimbursement. She also worked for Medicare in Georgia for 12 years. Garrison is the executive director of compliance for the Association of Healthcare Auditors and Educators, past president of the AAPC's National Advisory Board, and past chair for the American College of Medical Coding Specialists.
Continuing Education
National Association of Healthcare Revenue Integrity (NAHRI)
This program has been approved for 1.5 continuing education units towards fulfilling the requirements of the Certification in Healthcare Revenue Integrity (CHRI), offered as a service of the National Association of Healthcare Revenue Integrity (NAHRI).
Instructions
Webinar system requirements and program materials: 
To fully benefit from the webinar experience, please note you will need a computer equipped with the following:
Browser: Microsoft Internet Explorer 6 or later, Firefox, Chrome, or Safari, with JavaScript enabled 
Internet: 56K or faster Internet connection (high-speed connection recommended) 
Streaming: for audio/video streaming, Adobe Flash plug-in or Safari browser on iOS devices 
Prior to the webinar, you will receive an email with detailed system requirements, your login information, presentation slides, and other materials that you can print and distribute to all attendees at your location. 
CAN'T LISTEN LIVE? 
No problem. The On-Demand version will be available. Use it as a training tool at your convenience—whenever your new or existing staff need a refresher or need to understand a new concept. Play it once or dozens of times. A $259 value! 
PLEASE NOTE 
Participation in the webinar is just $259 per site. All materials must be retrieved from the Internet. 
Call your customer service representative toll-free 800-650-6787 or email customerservice@hcpro.com
 if you have questions.