Methods to Improve Price Transparency: Hospital Pricing Strategies for Success
Available ON-DEMAND

Presented on:
Tuesday, October 30, 2018
2:00-3:30 p.m. Eastern
Presented by:
Valerie A. Rinkle, MPA
Brian Workinger
Sponsored by: Revenue Cycle Advisor (RCA) 
In a move by CMS toward greater price transparency, the 2019 inpatient prospective payment system final rule finalized a policy that will require hospitals to post standardized prices on their websites for public consumption. This policy makes it more important than ever for hospitals to improve the integrity of prices both for services and for purchased items, such as drugs and devices.
During this 90-minute webinar, regulatory expert Valerie A. Rinkle, MPA, and hospital pricing strategist Brian Workinger will combine their expertise in Medicare regulations and healthcare reimbursement to guide attendees through strategies to improve the integrity and defensibility of hospital prices for items and services, as well as explore the reasons behind high hospital prices.  
At the conclusion of this program, participants will be able to:

Identify key data sources and analyses that are most important to support hospital pricing
Understand the importance of correct pricing for purchased items and services
Determine why ambulatory payment classifications (APC) are inappropriate to use for hospital pricing
Recognize the impact of benchmarking prices against other hospitals
Agenda
Explore different pricing methods based on the two major types of prices

Differentiate between pricing methods for purchased items and services and pricing methods for services directly provided by the hospital
Review CMS' definition of charges and the reasons why hospitals' adherence to that definition affects their participation in the Medicare program

Create processes for analyzing cost and price structures

Discuss differences between negotiated payment arrangements across the country and the unique impact of each payment arrangement by payer and by hospital
Look at commercial payment methodologies and how they impact hospitals

Investigate reasons for high hospital prices

Examine the impact of hospitals inflating prices rather than consistently adhering to a markup policy
Analyze how benchmarking prices against other hospitals can skew prices

Identify additional considerations related to pricing methodologies

Recognize why the prospective payment nature of APCs and the packaged services within APCs make them improper to use when establishing prices
Discuss considerations to make regarding price reductions
Evaluate how pricing impacts cost reporting and vice versa

Live Q&A
Who Should Listen?
Chargemaster coordinators and managers
Patient financial services managers and staff
Chief financial officers
Reimbursement managers
Managed care contract directors
Communications and marketing directors
Business development directors
Revenue integrity managers and staff
Meet the Speakers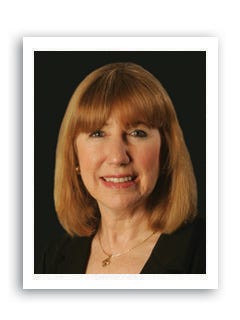 Valerie A. Rinkle, MPA, is a lead regulatory specialist and an instructor for HCPro's Medicare Boot Camp®—Revenue Integrity and Chargemaster Version, Medicare Boot Camp®—Utilization Review Version, and Medicare Boot Camp®—Hospital Version. Rinkle is a former hospital revenue cycle director and has over 30 years in the healthcare industry, including over 12 years of consulting experience in which she has spoken and advised on effective operational solutions for compliance with Medicare coverage, payment, and coding regulations.

 
Brian Workinger, vice president of payer and pricing analytics at Craneware, leads the vision, strategy, and development of Craneware's Net Patient Revenue business unit. He stepped into this role with over 14 years of healthcare experience and is driven to provide solutions for healthcare reimbursement and pricing strategies that improve financial performance and transparency for healthcare organizations.
Instructions
Webinar system requirements and program materials: 
To fully benefit from the webinar experience, please note you will need a computer equipped with the following:
Browser: Microsoft Internet Explorer 6 or later, Firefox, Chrome, or Safari, with JavaScript enabled 
Internet: 56K or faster Internet connection (high-speed connection recommended) 
Streaming: for audio/video streaming, Adobe Flash plug-in or Safari browser on iOS devices 

Prior to the webinar, you will receive an email with detailed system requirements, your login information, presentation slides, and other materials that you can print and distribute to all attendees at your location. 

CAN'T LISTEN LIVE? 
No problem. The On-Demand version will be available. Use it as a training tool at your convenience—whenever your new or existing staff need a refresher or need to understand a new concept. Play it once or dozens of times. A $259 value! 

PLEASE NOTE 
Participation in the webinar is just $259 per site. All materials must be retrieved from the Internet. 

Call your customer service representative toll-free 800-650-6787 or email customerservice@hcpro.com if you have questions.