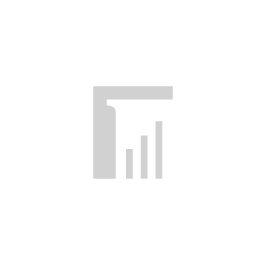 HIPAA/HITECH Omnibus Final Rule: Stay Compliant With 2013 ChangesWednesday May 8, 2013.
Available ON-DEMAND
Presented by:
Chris Apgar, CISSP
Jeff Drummond
Is your organization ready to comply with the HIPAA Omnibus Final Rule? Our experts help you understand the HIPAA Final Rule, describe the changes you need to

know, and provide best practices to meet the new rule and stay in compliance.
Released in January, organizations are struggling with implementing and conforming to the changes imposed by the new HIPAA omnibus rule guidance. Privacy and security updates, enforcement rule changes, impact to business associates and subcontractors, and changes to the breach notification rule must be addressed to keep your facility out of trouble.
BENEFITS
Receive an overview of the HIPAA/HITECH Omnibus rule including an outline of key provisions and deadlines
Learn how the final rule meshes with, and differs from, assumptions made following the passage of the HITECH Act
Know the changes HHS made in interpretation of privacy, security and enforcement requirements
Ensure business associates and subcontractors don't put your facility at risk of a PHI breach, civil penalty, or other harm
Prepare your organization for the impact of the new enforcement rule
Know the questions to ask and how to comply in a timely manner
LEARNING OBJECTIVES
At the conclusion of this program, participants will be able to:
List the most important changes in the HIPAA/HITECH Final Rule
Discuss steps organizations must take to educate staff and vendors on the changes
Describe ways to stay in compliance with the changes and avoid those civil penalties
AGENDA
I. Breaking down the Final Rule
These "big deals" will impact most covered entities
Changes to who is a Business Associate (BA): Now subcontractors, SaaS vendors, cloud vendors, and others up and down the line are business associates and subject to HIPAA Privacy and Security by statute and rule
Business Associates and soon to be BAs are now subject to civil penalties
Privacy changes:  Patient rights, research, and the like
Breaches Notification:  "low risk of compromise" replaces the"harm" determination
Penalties
II. Expanded concept of a BA
Expanding the rules and changing definitions
Civil penalties
III. Elimination of Harm Standard, replacement with the Low Probability of Compromise Standard
Risk analysis
Initial assumption – reportable breach?
Determine low risk of harm: replaced with low probability of compromise
Subjective to objective, at least in theory
Violation of minimum necessary may be a reportable breach
Business associate responsibilities
IV. Patient rights, research, and other privacy changes
Marketing changes: talking to patient in person vs. phone or other contact
Fundraising
Hybrid entities
Research
V. GINA regulations
VI. Steps to comply and where to turn for information
WHO SHOULD LISTEN?
HIM managers, compliance officers, legal teams, practice managers, CISO, Chief Privacy Officers, Benefits Manager, CIOs, HR directors, Training departments, Finance, Clinical Documentation Improvement Specialists, CDI managers, HIM Directors, inpatient coders, physician advisors, case managers

MEET THE SPEAKERS
Chris Apgar, CISSP
Chris Apgar, CISSP, CEO and president of Apgar & Associates, LLC, and former HIPAA compliance officer for Providence Health Plans, is a nationally recognized information security, privacy, HIPAA/HITECH, and electronic health information exchange expert. He is a member of the WEDI Board of Directors, on which he has served for seven years, and is a member of the Oregon & SW Washington Healthcare, Privacy and Security Forum Board of Directors. He is also a member of the Oregon Prescription Drug Monitoring Program Advisory Commission.
Jeff Drummond
Jeff Drummond is a partner with Jackson Walker in Dallas and his areas of expertise include representing hospitals, physicians, and other healthcare providers in corporate, transactional, and regulatory matters, including mergers and acquisitions, provider joint ventures, contract negotiations, and finance matters, including the issuance of tax-exempt bonds. He regularly advises clients regarding compliance with healthcare, pharmaceutical, and tax exemption laws and regulations. He is a frequent writer and speaker on medical record privacy and security issues, HIPAA, and the FTC Red Flags Rule, and advises clients regarding compliance with those laws and regulations. Since 2002 he has written the original HIPAA Blog at www.hipaablog.blogspot.com.

MISSED THE LIVE EVENT?
No problem. This webcast is now available ON-DEMAND. Use it as a training tool at your convenience—whenever your new or existing staff need a refresher or need to understand a new concept. Play it once or dozens of times! $259 value!