HIPAA Auditing: A Road Map to Compliance
Available ON-DEMAND

Presented on:
Tuesday, July 29, 2014
 
Purchase the Guide to HIPPA Audits Package and save over $100.
Includes this webcast and the book Guide to HIPAA Auditing: Practical Tools for Privacy and Security Compliance, Third Edition.

Presented by:
Margret Amatayakul, MBA, RHIA, CHPS, CPHIT, CPEHR, CPHIE, FHIMSS
Kathy Perkins-Smerdel, BS, CHC
Click here to hear from the speaker why this is an important webcast.
Sponsored by:
Guide to HIPAA Auditing, Third Edition
Briefings on HIPAA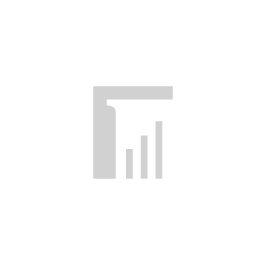 One of the greatest threats in the healthcare industry today is medical identity theft. A recent Ponemon Institute survey revealed that the number of medical identity theft victims increased 20% from 2012 to 2013. Do your due diligence to help your organization and patients avoid becoming part of this statistic. Learn best practices for ongoing auditing and monitoring to proactively mitigate breaches, protect patients' PHI, and stay off OCR/CMS radar.

The first step to ensuring HIPAA compliance is developing an effective risk analysis and management process that identifies threats, corrects vulnerabilities, and protects your patients. Learn the tips and tricks necessary for conducting an internal audit before the federal government audits you.

During this program, HIPAA compliance experts Margret Amatayakul, MBA, RHIA, CHPS, CPHIT, CPEHR, CPHIE, CPORA, FHIMSS, and Kathy Perkins-Smerdel, BS, CHC, will explain how to develop a thorough risk analysis process and implement an internal auditing program, offer tips on how to prepare for an audit, and identify where flaws in privacy and information security programs might exist.
At the conclusion of this program, participants will be able to do the following:
Develop an effective, well-documented risk analysis process
Prepare for OCR/CMS audits
Identify privacy and information security program deficiencies

Agenda
How to implement an internal auditing program for HIPAA Privacy, Security, and Breach Notification Rules

The importance of attention to privacy and information security as part of patient care responsibilities
Strategies for identifying threats and correcting vulnerabilities to reduce the risk of privacy complaints, security incidents, and breaches
How to develop a decision tree to guide an organization through HIPAA compliance

Emphasizing business associate accountability for all Security and applicable Privacy Rule provisions

Identify what business associates do with PHI
How to appropriately document implementation of and compliance with policies and procedures

Creating policies, procedures, and documentation for all actions, activities, representations, assessments, designations, and communications

Risk analysis for meaningful use compliance
Analyze audit program structure to identify gaps
Who Should Listen
Privacy officers
Information security officers
Compliance officers
Risk officers
HIM directors and managers
IT security staff

Meet Your Speakers
Margret Amatayakul, MBA, RHIA, CHPS, CPHIT, CPEHR, CPHIE, FHIMSS, is president of Margret\A Consulting, LLC, an independent consulting firm focusing on preparing for and optimizing EHR and health IT provisions of HIPAA, HITECH, and the ACA. Amatayakul's background includes extensive experience working with hospitals, physician practices, health information exchange organizations, accountable care organizations, vendors, and public policymakers. Her previous positions have included adjunct professor in health informatics at the College of St. Scholastica, executive director of the Computer-based Patient Record Institute, associate executive director of AHIMA, associate professor in HIM at the University of Illinois, and director of the HIM department at the Illinois Eye and Ear Infirmary. She is also a principal in Health IT Certification, LLC. Amatayakul has written several books on HIPAA, EHR, and process improvement. Her best-selling work, Guide to HIPAA Auditing: Practical Tools for Privacy and Security Compliance, published by HCPro, is now in its third edition. Additional information is available at www.margret-a.com.
Kathy Perkins-Smerdel, BS, CHC, is compliance/privacy officer at Pomona Valley Hospital Medical Center (PVHMC), a 453-bed not-for-profit acute care hospital located 30 miles east of Los Angeles. The hospital's services include centers of excellence in oncology and cancer care, cardiac and vascular care, and women's and children's services, as well as a family medicine residency program affiliated with the University of California, Los Angeles.
In addition to eight years in her current role, Perkins has over 30 years of experience at PVHMC, most recently including director of risk management, risk manager, and patient relations supervisor. She holds a bachelor's degree in business administration and is certified in healthcare compliance.

Webcast system requirements and program materials:
To fully benefit from the webcast experience, please note you will need a computer equipped with the following:
Browser: Microsoft Internet Explorer 6 or later, Firefox, Chrome, or Safari, with JavaScript enabled
Internet: 56K or faster Internet connection (high-speed connection recommended)
Streaming: for audio/video streaming, Adobe Flash plug-in or Safari browser on iOS devices
Four days prior to the webcast, you will receive an email with detailed system requirements, your login information, presentation slides, and other materials that you can print and distribute to all attendees at your location.
COULDN'T LISTEN LIVE?
No problem. You'll be able to download the on-demand version. Use it as a training tool at your convenience—whenever your new or existing staff need a refresher or need to understand a new concept. Play it once or dozens of times! A $259 value!
PLEASE NOTE
Participation in the webcast is just $259 per site. All materials must be retrieved from the Internet.
Save money when you purchase multiple copies! Ask your customer service representative about money-saving discounts and bulk orders. Call toll free 800-650-6787 or e-mail customerservice@hcpro.com.