Implementing an Effective Dementia Program in Long-Term Care: Cultivating Care Partners Rather Than Caregivers
Presented on:
Thursday, December 6, 2018
12:00-3:00 p.m. Eastern
Presented by:
Kerry Mills, MPA, MCHC
The role of the caregiver has traditionally revolved around a single verb: giving. When caring for residents with dementia, however, the act of constantly giving can prevent residents from exercising the independence they have left and override essential opportunities for caregivers to receive in the form of meeting goals or witnessing progress. To implement an effective dementia care program, providers need to reconsider their checklist approach and instead adopt a care partner mentality. 
During this three-hour virtual workshop, dementia care expert Kerry C. Mills, MPA, MCHC, will walk providers at various stages of creating a dementia program through the care needs of this unique resident population. The workshop will include guidance for creating the appropriate environment for resident comfort and safety, earning staff buy-in and fostering a cohesive care approach, and opening communication lines between staff, resident, and family member(s).
Mills will provide this training through case studies and three interactive Q&A sessions. She'll also create a personalized workshop experience by providing feedback on participants' quiz results submitted prior to the show (results will be kept anonymous).
At the conclusion of this program, participants will be able to:
Understand challenges that can arise when caring for a resident with dementia and how these events often differ from ones that occur when providing care for individuals without dementia
Design areas in the facility, such as the dining area, bathroom, and exit doors, in a setup that decreases challenging resident behaviors
Provide constructive criticism when staff are in error and effective praise when they succeed
Recognize dementia care myths and replace them with best practices customized for the individual resident
Implement and run a successful dementia care program
Agenda
Implementing a Dementia Care Program, Part I: Creating a Strong Foundation or Breathing New Life into an Old One
Determining purpose, setting goals, and measuring success
Building a homelike environment that allows independence, discourages unwanted behaviors, and gives staff piece of mind
Identifying an effective champion
Case study
Break for 10 minutes, submit questions
Implementing a Dementia Care Program, Part II: Leading Your Entire Care Team
Regroup with live Q&A
Fostering success from the first phone call to the last day of residence
Earning staff buy-in on culture change initiatives
Cultivating a cohesive rather than purely collaborative team
Case study
Break for 10 minutes, submit questions
Implementing a Dementia Care Program, Part III: Demystifying Dementia Care Myths and Moving Forward with Best Practices
Regroup with live Q&A
Changing care partners' perspectives so the perspective of residents with dementia makes sense
The central role of the family in the care team
Eight communication steps to making residents feel calm, safe, and understood
Case study
Live Q&A
Who Should Listen?
Administrators
Program directors
Unit manager
Nurses
Directors of nursing in an SNF, nursing home, or assisted living facility
Meet the Speaker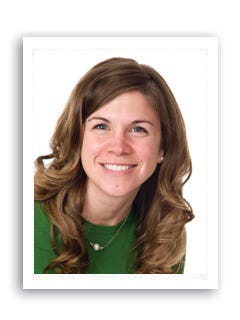 Kerry C. Mills, MPA, MCHC, earned recognition in the field of Alzheimer's care as a regional manager for a pioneering Alzheimer's healthcare organization, where she served for eight years. Her goal then and now is to change the perception of dementia in the public square. Mills has witnessed many success stories firsthand and knows that much of the despair and anguish of families can be overcome through education and training. As founder and president of Engaging Alzheimer's LLC, she has had many opportunities to share her expertise and vision in the United States as well as in Canada, the United Kingdom, Hong Kong, and China. Most recently, she has co-authored I Care: A Handbook for Care Partners of People With Dementia. Mills is a regular guest on local radio stations and has been interviewed on PBS' NewsHour with host Paul Solman.
Instructions
Webinar system requirements and program materials: 
To fully benefit from the webinar experience, please note you will need a computer equipped with the following:
Browser: Microsoft Internet Explorer 6 or later, Firefox, Chrome, or Safari, with JavaScript enabled 
Internet: 56K or faster Internet connection (high-speed connection recommended) 
Streaming: for audio/video streaming, Adobe Flash plug-in or Safari browser on iOS devices 

Prior to the webinar, you will receive an email with detailed system requirements, your login information, presentation slides, and other materials that you can print and distribute to all attendees at your location. 

CAN'T LISTEN LIVE? 
No problem. The On-Demand version will be available. Use it as a training tool at your convenience—whenever your new or existing staff need a refresher or need to understand a new concept. Play it once or dozens of times. A $299 value! 

PLEASE NOTE 
Participation in the webinar is just $299 per site. All materials must be retrieved from the Internet. 

Call your customer service representative toll-free 800-650-6787 or email customerservice@hcpro.com if you have questions.