Ebola: How to Prepare Your Facility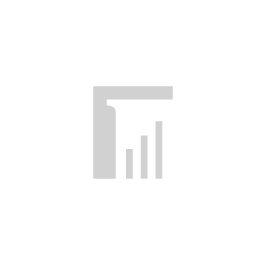 Webcast now available ON-DEMAND

Presented by:
Marge McFarlane, PhD, MT (ASCP), CHSP, CHFM, HEM, MEP, CHEP
Thomas A. Smith, CHPA, CPP

Sponsored by:
Hospital Safety Center

This program will help hospitals clear up misconceptions surrounding the latest Ebola outbreak and help facilities develop a response plan in the event they receive a patient with Ebola or similar disease.
During this 60-minute webcast, our expert speakers will:
Assess the current status of the Ebola outbreak and the preparedness level of healthcare facilities
Separate fact from fiction about transmission and patient care
Provide tips on infection prevention as well as intake, isolation, and disinfection procedures unique to Ebola
Discuss emergency management and facility security control issues that occur during an outbreak
Discuss access control and compliance lessons learned from the SARS experience from 2003
Provide suggestions to improve staff training, communication, and support for frontline staff (police and security, valet parking, guest services, environmental services, engineering staff, admitting staff, etc.) when dealing with suspected cases
Agenda:

Overview of Ebola
Latest CDC Info
Fact or fiction/myths and misconceptions
Current status of hospitals
Waste removal
Infection prevention
How is Ebola transmitted?
The use of CDC recommendations and EPA-approved germicides
Screening patients for travel and symptoms
Specimen handling and transport
PPE availability and latest protocol
Hospital security
Security and front line tip list
Access control plans for large and small hospitals
Similar to SARS
Training—early/often/credible

Frontline staff, including an infection preventionist
All hospital staff
Ongoing communication
Laws regarding quarantine and isolation

Who will enforce?
Handling uncooperative patients

At the end of this webcast, you will be able to:
Confidently and quickly activate a facility response plan to an Ebola patient, knowing your staff has been adequately trained and briefed with the latest information from the CDC and other agencies
Maintain ongoing communication regarding the situation both inside and outside the doors of your facility
Provide your staff and security team with the tools they will need to maintain order and properly intake and triage patients in the event of a major outbreak of Ebola or similar disease
Have an understanding of the PPE and isolation needs necessary to protect others from contracting Ebola
Identify how to properly manage, dispose of, and transport hazardous medical waste that will be generated during an Ebola outbreak

Who Should Listen
Emergency clinicians, security practitioners, infection preventionists, infection control officers, safety officers, directors of safety, security officers, emergency nurses, nurses, administrators, facility supervisors, C-suite, risk managers, human resources, facility managers.
Meet the Speakers

Marge McFarlane, PhD, MT (ASCP), CHSP, CHFM, HEM, MEP, CHEP, is an independent safety consultant with over 40 years of healthcare experience in the environment of care, life safety, emergency management, and infection prevention for construction. She is currently principal of Superior Performance, LLC, in Eau Claire, Wisconsin. McFarlane has authored The Compliance Guide to the OSHA Standard for Hazardous Chemical Labelingand The OSHA Training Handbook, Second Edition; she also serves as a reviewer for the HCPro medical and dental OSHA manuals and OSHA e-learning programs.
Thomas A. Smith, CHPA, CPP, is an independent healthcare security consultant with 33 years of healthcare experience working in a variety of environments, including a small community hospital, an inner city medical center, and a large academic medical center. He was most recently the director of hospital police and transportation at University of North Carolina Hospitals in Chapel Hill, and chairman of the IAHSS Healthcare Security Design Guidelines Task Force. He currently serves on the IAHSS Guidelines Council, the Facilities Guidelines Institute Health Guidelines Revision Committee, and the ASIS Healthcare Council. Smith is president of Healthcare Security Consultants, Inc., in Chapel Hill, North Carolina.



Webcast system requirements and program materials:
To fully benefit from the webcast experience, please note you will need a computer equipped with the following:
Browser: Microsoft Internet Explorer 6 or later, Firefox, Chrome, or Safari, with JavaScript enabled
Internet: 56K or faster Internet connection (high-speed connection recommended)
Streaming: for audio/video streaming, Adobe Flash plug-in or Safari browser on iOS devices
Prior to the webcast, you will receive an email with detailed system requirements, your login information, presentation slides, and other materials that you can print and distribute to all attendees at your location.
COULDN'T LISTEN LIVE?
No problem. The ON-DEMAND version is now available! Use it as a training tool at your convenience—whenever your new or existing staff need a refresher or need to understand a new concept. Play it once or dozens of times. A $99 value!
PLEASE NOTE
Participation in the webcast is just $99 per site. All materials must be retrieved from the Internet.