Chargemaster Updates and Strategies for 2019 - On-Demand
Available ON-DEMAND

Presented on: Friday December 14, 2018 
Presented by:
Denise Williams, RN, COC
Valerie A. Rinkle, MPA 

Sponsored by: NAHRI
It's no surprise that as the new year approaches facilities must get to work updating their chargemaster. But for 2019 CMS has thrown many facilities a curveball when it comes to updating this all-important list of standard charges. The 2019 IPPS final rule requires providers to establish and make public an online list of their standard charges effective January 1, 2019, thereby adding pressure for facilities to not only ensure their chargemaster is up to date but is also ready for the public to absorb. This, CMS says, is to encourage price transparency by improving public accessibility of charge information.
Join expert speakers Valerie A. Rinkle, MPA, and Denise Williams, COC, as they break down critical chargemaster updates for 2019 and discuss the implication of the requirement set forth in the 2019 IPPS final rule. In addition to the review of chargemaster CPT® and HCPCS code updates for 2019, this webinar will review lesser known revenue codes as well as key strategies to help address patient financial advocacy and price transparency. 
At the conclusion of this program, participants will be able to:

Identify 2019 CPT®/HCPCS code changes that may affect a chargemaster
Discuss best practices to implement chargemaster updates
Discuss strategies to post "standard charges" online
Identify key departments that are affected by chargemaster revisions
Differentiate time-based versus a base fee with add-on code chargemaster methodologies
Recognize the effects of bundled payments and comprehensive APCs on chargemaster prices
Agenda

The impact of 2019 HCPCS Level I and Level II code changes on your chargemaster|

Review typical departments affected by chargemaster revisions (i.e., departments where codes are driven by the CDM)
Chargemaster options to accommodate new codes
Review new 2019 HCPCS Level II codes and how to accurately report the units of service
Describe new 2019 HCPCS Level I codes and charge master setup

Strategies for ensuring all resource costs are captured in pricing the new comprehensive codes

Differentiate time-based versus a base fee with add-on chargemaster methodologies

Review best practices to adapt to chargemaster updates
Review application of Administrative Simplification Act code sets|

Review the standard code sets for submitting healthcare claims electronically
Understand the difference between how claims are transmitted, payment methodologies, and how third-party payers process them
Describe the standard transaction formats and eligibility

Outline the impacts of bundled payments and comprehensive APC
Live Q&A
Who Should Listen?
Revenue cycle directors, managers, and staff
Revenue integrity directors, managers, and staff
Chargemaster maintenance professionals
Billing and reimbursement staff
Outpatient coders
Compliance directors and managers
HIM directors, managers, and staff
Members of chargemaster committees
Meet the Speakers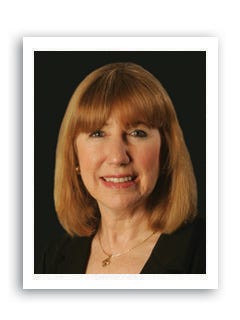 Valerie A. Rinkle, MPA, is a lead regulatory specialist for HCPro's Revenue Cycle Institute and an instructor for HCPro's Medicare Boot Camp®—Hospital Version, Medicare Boot Camp®—Utilization Review Version, and Medicare Boot Camp®—Critical Access Hospital Version. Rinkle is a former hospital revenue cycle director and has over 30 years in the healthcare industry, including over 12 years of consulting experience in which she has spoken and advised on effective operational solutions for compliance with Medicare coverage, payment, and coding regulations.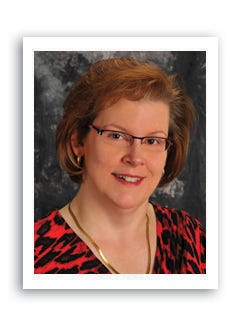 Denise Williams, COC, senior vice president of the revenue integrity division and compliance auditor at Revant Solutions. She has over 30 years of healthcare experience, including a background in multiple areas of nursing. For the past 20 years, Williams has been in the field of coding and reimbursement and has performed numerous E/M, OP surgical, ED, and observation coding chart reviews from the documentation, compliance, and reimbursement perspectives. She serves as a contributing author to articles published in HCPro's Briefings on APCs and is a nationally recognized speaker on various coding and reimbursement topics. Williams is also an AHIMA ICD-10 Ambassador.
Continuing Education
AAPC
(Live + On-Demand) This program has the prior approval of AAPC for 1.5 continuing education hours. Granting of prior approval in no way constitutes endorsement by AAPC of the program content or the program sponsor.
Ability to claim credits for this webcast expires on: 12/13/2019


AHIMA
(Live + On-Demand) This program has been approved for 1.5 continuing education units for use in fulfilling the continuing education requirements of the American Health Information Management Association (AHIMA).
Ability to claim credits for this webcast expires on: 12/13/2019
Instructions
Webinar system requirements and program materials: 
To fully benefit from the webinar experience, please note you will need a computer equipped with the following:
Browser: Microsoft Internet Explorer 6 or later, Firefox, Chrome, or Safari, with JavaScript enabled 
Internet: 56K or faster Internet connection (high-speed connection recommended) 
Streaming: for audio/video streaming, Adobe Flash plug-in or Safari browser on iOS devices 

Prior to the webinar, you will receive an email with detailed system requirements, your login information, presentation slides, and other materials that you can print and distribute to all attendees at your location. 

CAN'T LISTEN LIVE? 
No problem. The On-Demand version will be available. Use it as a training tool at your convenience—whenever your new or existing staff need a refresher or need to understand a new concept. Play it once or dozens of times. A $259 value! 

PLEASE NOTE 
Participation in the webinar is just $259 per site. All materials must be retrieved from the Internet. 

Call your customer service representative toll-free 800-650-6787 or email customerservice@hcpro.com if you have questions.